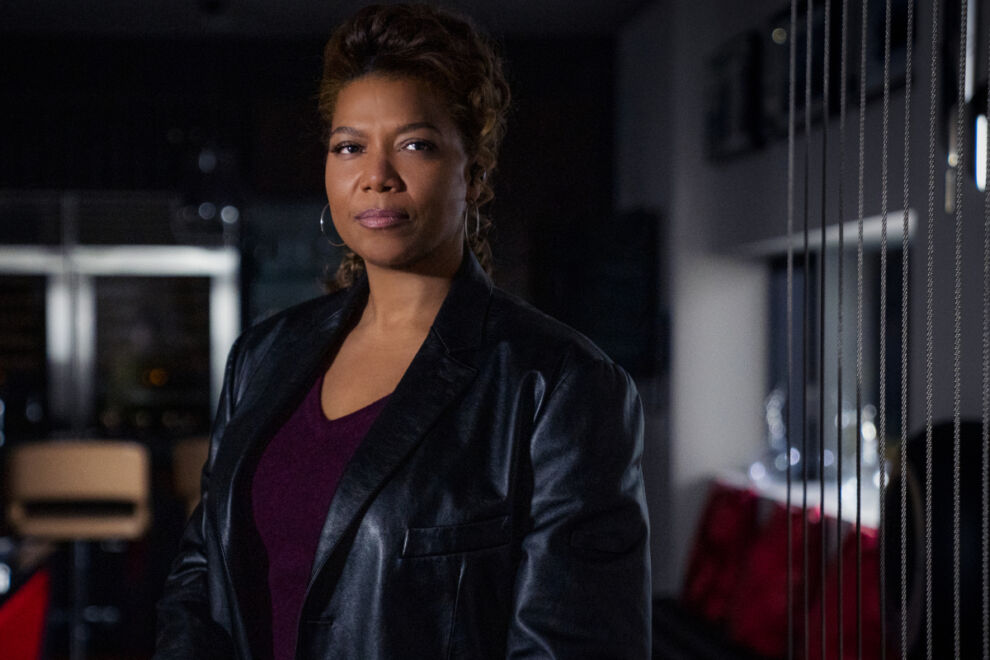 Calendario Serie Tv in Italia 2021. Ecco tutte le date di partenza dei telefilm in Italia su Mediaset, Sky, Netflix, Fox, Rai, Amazon, TIMVISION, Disney+, StarzPlay, Apple…
Serie tv in Italia 2021 – La guida aggiornata alle serie tv in Italia nel 2021 sui canali in chiaro, pay e sui servizi di streaming come Netflix, Amazon, AppleTv+, StarzPlay, Disney+ e TIMVISION. In questo articolo, che aggiorniamo a ogni annuncio, trovate le date delle nuove stagioni delle serie tv in arrivo sui canali e servizi streaming in Italia, più le nuove serie tv e miniserie (o limited series il più delle volte), da gennaio 2021 a dicembre 2021. Sotto la data dell'ultimo aggiornamento, trovate gli annunci più recenti, utili per sapere le ultime novità in arrivo senza dover entrare nella ricerca per ogni singolo mese.
Aggiornato il 16 settembre
L'8 ottobre su Premium Crime debutterà la quinta stagione di Animal Kingdom (in anteprima 1 e 8 ottobre su Infinity+), il 22 ottobre l'ottava e ultima stagione di Mom su Premium Stories (entrambe il giorno dopo su Infinity+). Dal 1° ottobre con 2 episodi a settimana su Sky Investigation The Equalizer procedurale con Queen Latifah; su Sky Serie Tell Me a Story dal 3 ottobre.
Zoey's Extraordinary Playlist dal 14 settembre gli ultimi episodi su Rai Play. Locke & Key 2 dal 22 ottobre su Netflix. Domenica 12 settembre alle 16:20 debutta Walker su Italia 1 in prima visione assoluta con doppio episodio. Debutta il 9 settembre Chicago Med (alle 22:20 solo questa settimana) su Italia 1.
La Ruota del Tempo – The Wheel of Time dal 19 novembre su Amazon Prime Video. Dickinson su Apple Tv+ il 5 novembre con la terza e ultima stagione. Tv8 dal 7 settembre trasmette in chiaro The Undoing. Il 23 settembre su Netflix arriva Pose 3, dal 11 ottobre su Netflix The Babysitters Club 2.. A Settembre su Sky Atlantic i nuovi episodi di Billions 5B, Black Monday 3, Britannia 3; su Sky Serie la miniserie inglese Gold Digger, il medical canadese Transplant; su Investigation Coyote, Gourmet Detective, la canadese Carter e il thriller inglese The Sister.
Supergirl 6 i primi due episodi su Infinity+ il 2 e 9 settembre poi dal 9 su Premium Action; dal 30 settembre su Infinity+ Schitt's Creek 4; Billions 5B su Sky Atlantic dal 7 settembre con Black Monday 3; dal 20 settembre Scene da un Matrimonio su Sky Atlantic.
Su Amazon dal 15 ottobre I Know What You Did Last Summer la serie tv con i primi 4 episodi poi con rilascio settimanale. Su Netflix l'ultima stagione di Dear White People arriva il 22 settembre e si preannuncia come un evento musicale ispirato agli anni '90. Doogie Kamealoha M.D. – Dottoressa Doogie la comedy di Disney+ scritta da Kourtney Kang (Fresh off the Boat) adattamento della serie che lanciò il giovane Neil Patrick Harris Doogie Howser, M.D. debutta il prossimo 8 settembre con episodi settimanali. Sempre su Disney+ ma lato Star dall'8 settembre arriva l'antologia American Horror Stories e a seguire a ottobre la decima di American Horror Story: Double Feature.
Hawkeye – Occhio di falco dal 24 novembre su Disney+.La prima stagione di Schitt's Creek dal 13 luglio su Mediaset Infinity+, la seconda stagione arriva il 29 luglio e la terza il 26 agosto. Su Sky ad Agosto l'unica stagione di Jett dal 2 su Sky Atlantic dove arriveranno anche The L Word: Generation Q 2 dal 14 e The White Lotus dal 30; su Sky Serie dal 18 agosto Mirage.
Il Calendario Serie Tv in Italia 2021
Le serie tv a Settembre 2021
2 Giovedì
Supergirl s.6 Infinity+ (primo episodio in anteprima)
Q Force s.1 Netlfix
3 Venerdì
La Casa di Carta 5A Netflix
4 Sabato
Clarice s.1 Rai 2 (ore 22:40)
5 Domenica
Coyote s.1 Sky Investigation
7 Martedì
Billions 5B Sky Atlantic
Black Monday 3 Sky Atlantic
On the Verge – Al Limite s.1 Netflix
The Undoing miniserie tv8
8 Mercoledì
Dottoressa Doogie – Doogie Kamealoha M.D. Disney+
American Horror Stories s.1 Disney+/Star
Gold Digger s.1 Sky Serie
9 Giovedì
Supergirl s.6 Premium Stories (primi due ep. su Infinity+ in anteprima)
Chicago Med s.5 Italia 1
10 venerdì
Lucifer 6 Netflix
12 Domenica
Dr. Death (miniserie) StarzPlay
Walker s.1 Italia 1 (pomeriggio)
13 Lunedì
Ridatemi mia moglie (miniserie seconda parte 20/02) Sky Serie
14 Martedì
Morgane detective geniale s.1 Rai 1
Zoey's Extraordinary Playlist 2B RaiPlay
17 Venerdì
The Morning Show 2 Apple Tv+
Sex Education 3 Netflix
Bull s.5B Rai 2
18 Sabato
The Rookie 3B Rai 2
20 Lunedì
Scenes of a Marriage (miniserie) Sky Atlantic
21 Martedì
Carter s.1 Sky Investigation
22 Mercoledì
All Rise s.1 TopCrime
Y L'ultimo Uomo s.1 Disney+
Dear White People s.4 Netflix
Jaguar s.1 Netflix
23 Giovedì
Pose s.3 Netflix
24 Venerdì
Foundation – Fondazione s.1 Apple Tv+
Goliath s.4 Amazon
Midnight Mass (miniserie) Netflix
Blood & Water s.2 Netflix
Rapinatori s.1 Netflix
Sabato 25
How To Make It In America s.2 Sky Atlantic (già on demand)
Work in Progress s.2 Sky Atlantic ore 23:15
The Rookie 3B Rai 2
26 Domenica
BMF s.1 StarzPlay
The Sister s.1 Sky Investigation
27 Lunedì
Transplant s.1 Sky Serie
28 Martedì
La Tamburina miniserie laf
29 Mercoledì
L'uomo delle Castagne s.1 Netflix
30 Giovedì
Schitt's Creek s.4 Infinity+
Luna Park s.1 Netflix
TBD Private Eyes s.4/Fargo s.4 Rai 4; Modern Murder – Due detective a Dresda Giallo;
Le Serie Tv a Ottobre 2021
1 Venerdì
Maid s.1 Netflix
The Equalizer s.1 Sky Investigation
Animal Kingodm 5 (primo episodio in anteprima) Infinity+
3 Domenica
Tell Me A Story s.1 Sky Serie
4 Lunedì
Grey's Anatomy s.17 La7
8 Venerdì
Pretty Smart s.1 Netflix
Animal Kingdom 5 Premium Crime (Infinity+ il giorno dopo)
11 Lunedì
The Babysitters club 2 Netflix
14 Giovedì
Another Life s.2
15 Venerdì
The Good Doctor 4B Rai 2
The Resident 3 Rai 2
I Know What You Did last summer s.1 Amazon
You s.3 Netflix
17 Domenica
Hightown s.2 StarzPlay
19 Martedì
American Crime Story Impeachment Fox
22 Venerdì
Invasion s.1 Apple Tv+
Locke & Key s.2 Netflix
23 Sabato
SWAT s.4 Rai 2
Mom 8 Premium Stories (il giorno dopo su Infinity+)
26 Martedì
McDonald & Dodds s.1 Sky Investigation
28 Giovedì
Darkness Those Who Kill s.1 Sky Investigation
Schitt's Creek s.5 Infinity+
29 Venerdì
Maradona Sogno Benedetto Amazon
Swagger s.1 Apple Tv+
Colin in Bianco e Nero miniserie Netflix
31 Domenica
The Victim miniserie Sky Investigation
TBD American Horror Story 10 Disney+/Star; Astrid e Raphaelle s.2/Balthazar s.2 Giallo
Le Serie Tv a Novembre 2021
5 Venerdì
Dickinson s.3 Apple Tv+
Narcos Messico s.3 Netflix
12 Venerdì
The Shrink Next Door (mini) Apple Tv+
19 Venerdì
Cowboy Bebop s. 1 Netflix
The Wheel of Time s.1 Amazon Prime Video
24 Mercoledì
Hawkeye – Occhio di Falco Disney+
TBD
Gomorra 5 (novembre 2021) Sky Atlantic; L'ispettore Barnaby s.22 Giallo
Le Serie Tv A Dicembre 2021
3 Venerdì
La Casa Di Carta 5B Netflix
17 Venerdì
The Witcher 2 Netflix
TBD Good Witch s7 Rai 2; Cobra Kai s.4 Netflix
Prossimamente
In arrivo nel corso del 2021:
Animal Kingdom 5 Premium Crime
Claws 4 Premium Stories
The Last Man Standing 8 Premium Stories
A casa tutti bene s.1 Sky Serie
The Equalizer s.1 Sky Investigation
Belgravia miniserie Sky Serie
Prossimamente: 2 settembre 22 Il Signore degli Anelli – La serie Amazon
Gennaio 2021
1 Venerdì
Cobra Kai 3 Netflix
Monarca 2 Netflix
3 Domenica 
The Stand mini StarzPlay
7 Giovedì
Balthazar 3 Fox Crime
8 Venerdì
The Good Doctor 4 Rai 2
The Undoing mini Sky/Now Tv (tutti gli episodi)
Lupin 1 Netflix
Dickinson 2 Apple Tv+
9 Sabato
FBI 2B Rai 2
Blue Bloods 10 (dal 4° ep.)
Arrow 8 1a Tv Free (pomeriggio) Italia 1
Batwoman 1 1a Tv Free (pomeriggio) Italia 1
10 Domenica
Magnum PI 3 Fox
911 3 Rai 2 1a Tv Free
Brooklyn Nine-Nine 6 Netflix
11 Lunedì
L.A. Finest 2 Fox
American Gods 3 Amazon Prime Video
12 Martedì
Station 19 4A Fox
13 Mercoledì
Made in Italy Canale 5 1aTV Free
14 Giovedì
For Life 1 Rai 4
Grantchester 5 Giallo
15 Venerdì
Servant 2 Apple Tv+
The Resident 2 (dal 4° ep.) Rai 2 ore 22.10
WandaVision 1 Disney+
Disincanto 3 Netflix
16 Sabato
A Discovery of Witches 2 Sky Atlantic/Now Tv
Superstore 6 Premium Stories
18 Lunedì
Baghdad Central 1 Sky Atlantic/Now Tv
20 Mercoledì
Beforeigner 1 RaiPlay
Di mamma ce n'è una sola 1 Netflix
21 Giovedì
Chiami il mio Agente 4 Netflix
Law & Order: SVU 21 Top Crime
22 Venerdì
Losing Alice 1 Apple Tv+
Fate The WInx Saga 1 Netflix
23 Sabato
Euphoria Part 2: Jules on demand e in streaming dalle 6
Notte 24/25 
Euphoria Jules episodio speciale Sky Atlantic/Now Tv
25 lunedì
Prodigal Son 2 Premium Crime
26 martedì
The Bold Type 4 Premium Stories
Snowpiercer 2 Netflix
Bonding 2 Netflix
The Intern 5 FoxCrime
27 Mercoledì
Law & Order SVU 21 1a Tv free Top Crime
29 Venerdì
Yellowstone 3 Sky Atlantic/Now Tv
Le Serie Tv a Febbraio 2021
3 Mercoledì
L'estate in cui imparammo a volare 1 Netflix
Venerdì 5
Città Invisibili 1 Netflix
H – Helena 2 Netflix
7 Domenica
911 Lone Star 1 Rai 2 ore 21:50
Hyde & Seek 1 Rai 4
Lunedì 8
Raised by Wolves 1 Sky Atlantic/Now Tv
Soulmates 1 Amazon
Martedì 9
Station 19 4×05 e Grey's Anatomy 17×06 Fox
Mercoledì 10
The Resident 4 Fox
Giovedì 11
Capitani 1 Netlfix
Venerdì 12
The Blacklist 8 Fox Crime
The Family Man 2
15 Lunedì
The Crew 1 Netflix
16 Martedì
911 4 Fox
911 Lone Star 2 Fox
Mercoledì 17
Chicago Med 6 Premium Stories
Behind her Eyes – Dietro i suoi occhi 1 Netflix
Giovedì 18
The Good Fight 4 TIMVision
Venerdì 19
For All Mankind 2 Apple Tv+
Chicago P.D. 8 Premium Crime
Tribes of Europa 1 Netflix
El Internado: Las Cumbres 1 Prime Video
20 Sabato
Narcos Mexico 2 Rai 4 1a Tv Free
Hausen 1 Sky Atlantic
23 Martedì
Big Sky 1 Star – Disney+
Love Victor 1 Star – Disney+
Godfather of Harlem 1 Star – Disney+
Helstorm 1 Star – Disney+
Solar Opposites 1 Star – Disney+
24 Mercoledì
Your Honor (mini) TBC Sky Atlantic/Now Tv
Ginny & Georgia 1
25 Giovedì
Chicago Fire 8 Premium Action
Capitaine Marleau Fox Crime
26 Venerdì
Private Eyes 4 FoxCrime
Ginny e Georgia 1 Netflix
Tutta colpa di Freud 1 Amazon
28 Domenica
Pennyworth 2 Starzplay
Le Serie Tv A Marzo 2021
1 Lunedì
The Walking Dead 10C Fox
4 giovedì
Riverdale 5 Premium Stories
Dollface 1 Disney+ (ep. settimanali)
8 Lunedì
Bombay Begums 1 Netflix
10 Mercoledì
Il Leader 1 Netflix
12 Venerdì
All American 3 Premium Stories
Filthy Rich 1 Disney+ (ep. settimanali)
The One – La Coppia quasi perfetta Netflix
13 Sabato
Mom 8 Premium Stories
Narcos Messico 2 Rai 4
14 Domenica
Young Sheldon 4
15 Lunedì
The Investigation mini Sky Atlantic
Zero Chill 1 Netflix
16 Martedì
Quiz miniserie TIMVison
19 Venerdì
The Falcon and the Winter Soldier 1 Disney+
Sky Rojo 1 Netflix
Country Comfort 1 Netflix
Speravo de Mo prima 1 Sky Atlantic/Now Tv
Next 1 Disney+
Yellowstone 1 Paramount Network
20 Sabato
The Flash 6 Italia 1, 1a TV Free (daytime)
21 Domenica
Magnum P.I. 2 Italia 1, 1a TV Free (daytime)
24 Mercoledì
Gentleman Jack s.1 Laeffe
Che Fine ha fatto Sara s.1 Netflix
26 Venerdì
Invincible 1 (ep. settimanali) Amazon
The Mighty Ducks: Game Changers 1 Disney+
L'amore ai tempi del Corona mini Disney+
Gli Irregolari di Baker Street s.1 Netflix
La Templanza s.1 Amazon
30 Martedì 
Warrior 2 Sky Atlantic/Now Tv
Le Serie Tv ad Aprile 2021
4 Domenica
Miss Scarlet & The Duke Rai 4
5 Lunedì
Family Reunion parte 3 Netflix
6 martedì
Batwoman 2 Premium Action
7 Mercoledì
Vikings 6B Sky Atlantic/Now (disponibile on demand dal 1/04)
9 Venerdì
Clarice 1 Rai 2
NCIS 18 Rai 2
Them 1 v.o. Amazon
12 Lunedì
The Nevers 1 Sky Atlantic/Now (v.o.)
Barry s.1 Sky Atlantic/Now
Siren 3 Rai 4 (ore 13:25) due episodi a settimana fino a venerdì
13 martedì
Shameless 11 (ultima) Premium Stories
Legacies 3 Premium Stories
14 Mercoledì
Dad Stop Embarassing Me 1 Netflix
This is Us 5B Fox
16 Venerdì
Big Shot – Cambio di direzione 1 Disney+
Narciso Nero mini Disney+
17 Sabato
The Goldbergs 8 Premium Stories
La Unidad 1 Rai 4
18 Domenica
Bob Hearts Abishola 2 Premium Stories
Snowfall 4 Fox
The Rookie 3 Rai 2
Bull 5 Rai 2
Legacies s.2 Italia 1
19 Lunedì
Manifest 3 Premium Stories
All Rise 2 Premium Stories
The Nevers s.1 Sky/Now (doppiata)
Prodigal Son 2B Premium Crime/Infinity
20 Martedì
Station 19 4B Fox
Grey's Anatomy 17B Fox
Nudes RaiPlay
21 Mercoledì
Law & Order: SVU 22 Premium Crime
Zero 1 Netflix
22 Giovedì
L'uomo di Casa 9 Fox
23 Venerdì
Tenebre e Ossa 1 Netflix
Grown-ish 1-2 Disney+
25 Domenica
Magnum PI 3B Fox
26 Lunedì
The Flash 7 Premium Action
28 Mercoledì
The Resident 4B Fox
Sexify 1 Netflix
29 Giovedì
The Handmaid's Tale 4 TIMVision
30 Venerdì
The Mosquito Coast Apple Tv+
Suburbia Killer 1 Netflix
I Ciarlatani 2 Netflix
Le Serie Tv a Maggio 2021 in Italia
2 Domenica
The Girlfriend Experience 3
3 Lunedì
Barry s.2
Resident Alien s.1 Rai 4
4 Martedì
Star Wars the Bad Batch 1 Disney+
Selena The Series: seconda parte Netflix
Hammarvick laF
John Adams (mini) Sky Atlantic/NOW
5 Mercoledì
The Resident 4×09 Fox
7 Venerdì
Mythic Quest 2 Apple Tv+
Jupiter Legacy 1 Netflix
Noi i ragazzi dello zoo di Berlino s. 1 Prime Video
Mayans MC 3 Fox
9 Domenica
Superstore 6 (ultima) Premium Stories/Infinity+
10 Lunedì
911 4B FOX
911 Lone Star 2B FOX
12 Mercoledì
The Upshaws 1 Netlfix
Enlightened – La Nuova Me s.1 Sky Atlantic/Now (tutti gli episodi subito on demand)
14 Venerdì
High School Musical The Musical s.2 Disney+
The Underground Railroad mini Amazon
Trying 2 Apple Tv+
Domina s.1 Sky
Love, Death + Robot 2 Netflix
American Housewife 1 Star/Disney+
16 Domenica
Run the World 1 StarzPlay
17 lunedì
Vikings 6B Rai 4
19 Mercoledì
Che Fine ha fatto Sara 2 Netflix
20 Giovedì
Special 2 Netflix
21 Venerdì
Marvel's MODOK 1 Disney+/Star
American Housewife 2 Star/Disney+
Big Sky 1B Disney+/Star
Trying s.2 Apple Tv+
23 Domenica
Master of None 3 (Moments in Love) Netflix
25 Martedì
Luck (stagione unica) Sky Atlanitc/Now
26 Mercoledì
Enlightened – La Nuova Me s.2 Sky Atlantic/Now (tutti gli episodi subito on demand)
27 Giovedì
MacGyver 4 Rai 4
Agents of SHIELD 7 Rai 4 (mattina e pomeriggio)
28 Venerdì
The Kominsky method 3 Netflix
Lucifer 5B Netflix
Panic 1 Amazon
Rebel s.1 disney+
American Housewife 3 Star/Disney+
The Blacklist 8B FOX Crime
31 Lunedì
Intergalactic Sky/NowTv
Le serie tv a Giugno 2021
1 Martedì
It's A Sin miniserie StarzPlay
New Amsterdam 1A Canale 5
3 Giovedì
Summertime 2 Netflix
4 venerdì
Lisey's Stoy miniserie Apple Tv+
Sweet Tooth 1 Netflix
Genius Aretha Disney+
The Strain 1 Rai 4 (seconda serata)
American Housewife 4 Disney+/Star
5 Sabato
High Flyers 1 Rai 4 (19:30)
6 Domenica
Maiorca Crime 2 Rai 2 (day time)
I Durrell 4 Rai 2 (day time)
Runaways 3 (pomeriggio) Rai 4
7 Lunedì
Hawaii Five-0 10B Rai 2
NCIS New Orleans 6B Rai 2
The Blacklist 7 Rai 2 1a Tv Free (dal 13 anche la domenica)
9 Mercoledì
Omicidio a Easttown – Mare of Easttown Sky Atlantic
Loki 1 Disney+
Grand Hotel (spagnolo) 1 Canale 5
11 Venerdì
Home Before Dark 2 Apple Tv+
Lupin seconda parte Netflix
Solar Oppostie 2 Disney+/Star
The Gloaming – Le ore più buie 1 Disney+/Star
13 Domenica
Delitti in Paradiso 9-10 Rai 2
Blindspotting 1 StarzPlay
Lunedì 14
The Baker and the Beauty 1 Canale 5 (seconda serata dopo Mr Wrong)
15 Martedì
I casi della giovane Miss Fisher 1 Rai 2
Workin Moms s. 5 Netflix
Giovedì 17
Black Summer s.2 Netflix
The Gift s.3 Netlflix
18 Venerdì
Physical s.1 Apple Tv+
Love, Victor 2 Disney+/Star
Elite s.4 Netflix
Atlantic Crossing miniserie Rai 3
24 Giovedì
Jiva! s.1 Netflix
MacGyver s.5 Rai 4
Cobra 11 25 Rai 2
25 Venerdì
The Mysterious Benedict Society 1 Disney+
Central Park 2 Apple Tv+
Sex/Life 1 Netflix
Solos miniserie
Bosch 7 Amazon
The A List 2 Netflix
27 Domenica
grown-ish s.1 Italia 1 (tutti i giorni mattino)
29 Martedì
New Amsterdam s.3 (due episodi dalle 23:15)
Le Serie Tv a Luglio 2021
1 giovedì
Generazione 56K Netflix
Young Royals s.1 Netflix
The Flight Attendant – L'assistente di volo s.1 Sky Serie
2 Venerdì
Monsters & Co. La serie – Lavori in Corso s.1 Disney+
Mortale s.2 Netflix
Coroner s.1 Sky Investigation
3 Sabato
I Hate Suzie s.1 Sky Atlantic
The Blacklist s.8 (dall'ep. 18) Sky Investigation
4 Domenica
Bulletproof s.1 Sky Investigation
5 Lunedì
City on a Hill s.2 Sky Atlantic
6 Martedì
Avvocati di Famiglia – Family Law s.1 Sky Investigation
Charmed s.3 (ore 16:00) Rai 4
7 Mercoledì
Babylon Berlin 3 Rai 4 (seconda serata)
Pantano 2 Netflix
La guerra dei vicini s.1 Netflix
I Luminari – Il destino nelle stelle Sky Serie
8 Giovedì
Il giustiziere s.1 Sky Investigation
9 Venerdì
Virgin River 2 Netflix
Biohacker s.2 Netflix
Atypical s.4 Netflix
Temple s.1 Sky Atlantic
Riverdale s.4 Italia 1 (1a Tv Free al mattino)
10 Sabato
Primo Soccorso s.1 Sky Serie
11 Domenica
Riverdale 4 Italia 1 1a tv free (dom 10:40)
13 Martedì Schitt's Creek s1 Infinity+
14 Mercoledì
Chicago Fire 8 Italia 1 1a Tv Free
Prodigal Son 1 Italia 1 1a Tv Free (seconda serata)
Breeders Genitori al limite s.1 Disney+
15 Giovedì
Superstore 3 Italia 1 1a Tv Free (lun-ven 16:55)
Non ho mai 2 Netflix
16 Venerdì
Schimgadoon! 1 Apple Tv+
Chicago PD 7 Italia 1 1a Tv Free
18 Domenica
Power Book III Raising Kenan s.1 StarzPlay
19 Lunedì
Stargirl 1 Rai 4
Jessica Jones 3 Rai 4
21 Mercoledì
Turner & Hootch – Turner e il Casinaro 1 Disney+
23 venerdì
Sky Rojo 2 Netflix
Ted Lasso 2 Apple Tv+
27 Martedì
In Treatment s.4 Sky Atlantic
28 Mercoledì
Beecham House s.1 Sky Serie
30 Venerdì
Ines dell'anima mia Canale 5
Outer Banks 2 Netflix
A Teacher Una storia sbagliata miniserie Disney+/Star
31 Sabato
Camping s.1 Sky Atlantic
Le Serie Tv in Italia a Agosto 2021
1 Domenica
Katy Keene s.1 Italia 1 (mattino sabato e domenica)
2 Lunedì
Jett s.1 (unica) Sky Atlantic
4 Mercoledì
Control Z s.2 Netflix
5 Giovedì
FBI Most Wanted s.1
6 Venerdì
Mr Corman 1 Apple Tv+
Hit & Run s.1 Netflix
Cruel Summer s.1 Amazon Prime Video
Navarasa s.1 Netflix
7 Agosto
The Sinner s.3 20 (ore 23:30)
8 Domenica
Delitti in Paradiso s.10 Rai 2
9 Lunedì
Badminton Club s.1 Netflix
Hawaii Five-0 s.10 Rai 2
Ncis New Orleans s.6 (dal 22 agosto la domenica) Rai 2
Candice Renoir 7 Rai 2 (ore 17:05)
10 Martedì
Squadra Speciale Cobra 11 25 Rai 2
Colpevoli s.3 Rai 2 (seconda serata)
I need Romance s.1 Netflix
Squadra Speciale Cobra 11 Rai 2 Nuovi ep.
11 Mercoledì
What If…? s.1 Disney+
12 Giovedì
Alrawabi School For Girls, miniserie Netflix
13 Venerdì
Valeria s.2 Netflix
Modern Love s.2 Amazon Prime Video
Star Trek Lower Decks s.2 (ep. settimanali finale il 15/10) Amazon
Svaniti nel nulla (miniserie) Netflix
Al nuovo gusto di ciliegia (miniserie) Netflix
Il suo regno s.1 Netflix
Grace adn Frankie 7 4 episodi Netflix
14 Sabato
The L Word Generation Q s.2 Sky Atlantic (ore 22:15)
15 Domenica
Heels s.1 StarzPlay
17 Martedì
La casa tra le montagne Canale 5
18 Mercoledì
Mirage s.1 Sky Serie
The Defeated s.1 Netflix
Godfather fo Harlem s.2  Disney+/Star (ep. settimanali)
Elena Diventerò Presidente s.2 Disney+
19 Giovedì
The Good Fight s.5 (ep. settimanali) TIMVision
20 Venerdì
Truth Be Told s.2 Apple Tv+
Nove Perfetti Sconosciuti – Nine Perfect Strangers miniserie Amazon (primi 3 ep. poi settimanale)
The Chair – La Direttrice s.1 Netlfix
Separati Insieme s.1 Netflix
Fear the Walking Dead s.5 Paramount Network
22 Domenica
Bulletproof s.3 Sky Investigation
NCIS Los Angeles s.12 Rai 2
Lunedì 23
The Walking Dead 11 Disney+/Star (settimanale)
Vikings 6B Rai 4
A Million Little Things – Un milione di piccole cose s.1 Rai 2 (lun – ven. 18:50)
25 Mercoledì
Clickbait s.1 Netflix
Post Mortem Nessuno muore a Skarnes s.1 Netflix
Open Your Eye s.1 Netflix
Blindspot 5 20 (mattina e pomeriggio)
The 100 7 20 (mattina e pomeriggio)
26 Giovedì
Schitt's Creek s.3 Infinity+
NCIS 18B Rai 2 (dal 10/09 al venerdì)
La Famiglia McKellan 2B Netflix
27 Venerdì
See 2 Apple Tv+
Kevin Can F**K Himself s.1 Amazon Prime Video
Coroner s.3 Sky Investigation
28 Sabato
How To Make It in America s.1 Sky Atlantic (già on demand)
Work in Progress s.1 Sky Atlantic (ore 23:15 già on demand)
30 Lunedì
White Lotus s.1 Sky Atlantic
31 Martedì
Only Murders in the Building Disney+ (ep. settimanalI9
Good Girls s.4 Netlfix
Fonti: antoniogenna.com – digitalsat – comunicati stampa