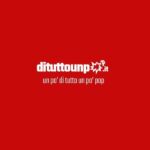 Calendario Serie Tv in Italia 2021. Ecco tutte le date di partenza dei telefilm in Italia su Mediaset, Sky, Netflix, Fox, Rai, Amazon, TIMVISION, Disney+, StarzPlay, Apple…
Serie tv in Italia 2021 – La guida aggiornata alle serie tv in Italia nel 2021 sui canali in chiaro, pay e sui servizi di streaming come Netflix, Amazon, AppleTv+, StarzPlay, Disney+ e TIMVISION. In questo articolo, che aggiorniamo a ogni annuncio, trovate le date delle nuove stagioni delle serie tv in arrivo sui canali e servizi streaming in Italia, più le nuove serie tv e miniserie (o limited series il più delle volte), da gennaio 2021 a dicembre 2021.
Sotto la data dell'ultimo aggiornamento, trovate gli annunci più recenti, utili per sapere le ultime novità in arrivo senza dover entrare nella ricerca per ogni singolo mese.
Aggiornato il 23 gennaio
Il 9 febbraio dalle 21:00 Station 19 4×05 e a seguire puntata extra di Grey's Anatomy (poi si ripartirà a marzo) su Fox, dal 10 febbraio The Resident 4, dal 16 febbraio 911 4 e 911 Lone Star 2 e dal 26 febbraio Private Eyes 4; su Fox Crime dal 12 febbraio arriva The Blacklist 8 e dal 25 i nuovi episodi di Capitaine Marleau.
La serie tv prodotta da Ridley Scott e rilasciata da HBO Max Raised By Wolves – Una nuova umanità dall'8 febbraio su Sky atlantic e Now Tv
La seconda stagione di Snowpiercer dal 26 gennaio su Netflix (a 24 ore di distanza dagli USA).A Gennaio su FOX arrivano Magnum P.I. 3 la domenica dal 10, la seconda (e ultima) stagione di L.A. Finest da lunedì 11 gennaio e da martedì 12 la quarta di Station 19, spinoff di Grey's Anatomy, con i primi 5 episodi andati in onda (la serie come Grey's Anatomy è in pausa fino a marzo negli USA); su FoxCrime dal 7 gennaio la nuova stagione di Balthazar.
A gennaio su Sky Atlantic oltre a The Undoing l'8 (con tutti gli episodi) arrivano dal 16 A Discovery of Witches 2, dal 18 Baghdad Central, il secondo episodio speciale di Euphoria in contemporanea USA e la terza stagione di Yellowstone dal 29 gennaio. Prossimamente a febbraio Raised by Wolves, Hausen e Your Honor e Warrior 2 a marzo
Prendete il calendario perchè ci sono tante date di serie Mediaset Premium. Su Premium Stories: The Bold Type 4 dal 26/01, Chicago Med 6 dal 17/02, Riverdale 5 dal 4/03. All American 3 dal 12/03, Mom 8 dal 13/03, Young Sheldon 4 dal 14/03, Shameless 11 (ultima) dal 13/04. Legacies 3 dal 13/04, The Goldbergs 8 dal 17/04, Bob Hearts Abishola 2 dal 18/04. Superstore 6 dal 9/06. Su Premium Crime: Prodigal Son 2 dal 25/01 (a due settimane dagli USA). Chicago P.D. 8 dal 19/02, Law & Order: SVU 22 dal 21/04. Su Premium Action: Chicago Fire 9 dal 25/02, Batwoman 2 dal 6/04, The Flash 7 dal 26/04.
Il Calendario Serie Tv in Italia 2021
Gennaio
Feb
Mar
Aprile
Maggio
Giugno
Mesi precedenti
Gennaio 2021
1 Venerdì
Cobra Kai 3 Netflix
Monarca 2 Netflix
3 Domenica 
The Stand mini StarzPlay
7 Giovedì
Balthazar 3 Fox Crime
8 Venerdì
The Good Doctor 4 Rai 2
The Undoing mini Sky/Now Tv (tutti gli episodi)
Lupin 1 Netflix
Dickinson 2 Apple Tv+
9 Sabato
FBI 2B Rai 2
Blue Bloods 10 (dal 4° ep.)
Arrow 8 1a Tv Free (pomeriggio) Italia 1
Batwoman 1 1a Tv Free (pomeriggio) Italia 1
10 Domenica
Magnum PI 3 Fox
911 3 Rai 2 1a Tv Free
Brooklyn Nine-Nine 6 Netflix
11 Lunedì
L.A. Finest 2 Fox
American Gods 3 Amazon Prime Video
12 Martedì
Station 19 4A Fox
13 Mercoledì
Made in Italy Canale 5 1aTV Free
14 Giovedì
For Life 1 Rai 4
Grantchester 5 Giallo
15 Venerdì
Servant 2 Apple Tv+
The Resident 2 (dal 4° ep.) Rai 2 ore 22.10
WandaVision 1 Disney+
Disincanto 3 Netflix
16 Sabato
A Discovery of Witches 2 Sky Atlantic/Now Tv
Superstore 6 Premium Stories
18 Lunedì
Baghdad Central 1 Sky Atlantic/Now Tv
20 Mercoledì
Beforeigner 1 RaiPlay
Di mamma ce n'è una sola 1 Netflix
21 Giovedì
Chiami il mio Agente 4 Netflix
Law & Order: SVU 21 Top Crime
22 Venerdì
Losing Alice 1 Apple Tv+
Fate The WInx Saga 1 Netflix
23 Sabato
Euphoria Part 2: Jules on demand e in streaming dalle 6
Notte 24/25 
Euphoria Jules episodio speciale Sky Atlantic/Now Tv
25 lunedì
Prodigal Son 2 Premium Crime
26 martedì
The Bold Type 4 Premium Stories
Snowpiercer 2 Netflix
Bonding 2 Netflix
The Intern 5 FoxCrime
27 Mercoledì
Law & Order SVU 21 1a Tv free Top Crime
29 Venerdì
Yellowstone 3 Sky Atlantic/Now Tv
Le Serie Tv a Febbraio 2021
3 Mercoledì
L'estate in cui imparammo a volare 1 Netflix
Venerdì 5
Tutta colpa di Freud 1 Amazon TBC
Città Invisibili 1 Netflix
H – Helena 2 Netflix
7 Domenica
911 Lone Star 1 Rai 2 ore 21:50
Hyde & Seek 1 Rai 4
Lunedì 8
Raised by Wolves 1 Sky Atlantic/Now Tv
Martedì 9
Station 19 4×05 e Grey's Anatomy 17×06 Fox
Mercoledì 10
The Resident 4 Fox
Giovedì 11
Capitani 1 Netlfix
Venerdì 12
The Blacklist 8 Fox Crime
15 Lunedì
The Crew 1 Netflix
16 Martedì
911 4 Fox
911 Lone Star 2 Fox
Mercoledì 17
Chicago Med 6 Premium Stories
Behind her Eyes – Dietro i suoi occhi 1 Netflix
Venerdì 19
For All Mankind 2 Apple Tv+
Chicago P.D. 8 Premium Crime
Tribes of Europa 1 Netflix
El Internado: Las Cumbres 1 Prime Video
20 Sabato
Narcos Mexico 2 Rai 4 1a Tv Free
Hausen 1 Sky Atlantic
24 Mercoledì
Your Honor (mini) TBC Sky Atlantic/Now Tv
Ginny & Georgia 1
25 Giovedì
Chicago Fire 8 Premium Action
Capitaine Marleau Fox Crime
26 Venerdì
Private Eyes 4 FoxCrime
Ginny e Georgia 1 Netflix
28 Domenica
Pennyworth 2 Starzplay
In arrivo nel corso del 2021:
Animal Kingdom 5 Premium Crime
Claws 4 Premium Stories
The Last Man Standing 8 Premium Stories
Manifest 3 Premium Stories
Le Serie Tv A Marzo 2021
1 Lunedì
The Walking Dead 10C Fox
4 giovedì
Riverdale 5 Premium Stories
12 Venerdì
All American 3 Premium Stories
13 Sabato
Mom 8 Premium Stories
14 Lunedì
Young Sheldon 4
19 Venerdì
The Falcon and the Winter Soldier 1 Disney+
Sky Rojo 1 Netflix
26 Venerdì
Invincible 1 (ep. settimanali) Amazon
TBD Warrior 2; The L Word Generation Q 2; Speravo de Morì prima Sky Atlantic/Now Tv
Le Serie Tv ad Aprile 2021
6 martedì
Batwoman 2 Premium Action
13 martedì
Shameless 11 (ultima) Premium Stories
Legacies 3 Premium Stories
17 Sabato
The Goldbergs 8 Premium Stories
18 Domenica
Bob Hearts Abishola 2 Premium Stories
21 Mercoledì
Law & Order: SVU 22 Premium Crime
26 Lunedì
The Flash 7 Premium Action
TBC City on A Hill 2 Sky/NowTv
16
Selena La serie 2 Netflix
Le serie tv a Giugno 2021
9 Mercoledì
Superstore 6 (ultima) Premium Stories
Le Serie Tv In Italia a Dicembre 2020
4 venerdì
Selena – La Serie 1 Netflix
Big Mouth 4 Netflix
5 sabato
Penny Dreadful City of Angels 1 Sky Atlantic e Now Tv
6 domenica
Power Book II Ghost 1B StarzPlay
7 lunedì 
Euphoria ep. speciale (notte e prima serata) Sky Atlantic e Now Tv
Nella Scatola Nera 2 Amazon
8 martedì
Mr. Iglesias 3a parte Netflix
9 Mercoledì
Beforeigners 1 Rai Play
Vikings 6 Rai 4
11 Venerdì
Deutschland 89 Sky Atlantic
The Wilds 1 Amazon
Deputy 1 Fox
12 Sabato
Supernatural 14 (sab-dom ore 19:05) Rai 4
14 Lunedì
Moonbase 8 Sky Atlantic (lun-ven 19:15 + BoxSets) e Now Tv
NCIS 17 Fox Crime
Tiny Pretty Things 1 Netflix
15 Martedì 
Black Monday 2 Sky Atlantic (ore 23:15 tutti gli episodi) e Now Tv
16 Mercoledì
The Expanse 5 Amazon 1 ep. a settimana
18 Venerdì
El Cid 1 Amazon
Natale con uno sconosciuto 2 Netflix
19 Sabato
A.P. Bio 3 Premium Stories
Domenca 20
Una Mamma Per Amica: Di nuovo Insieme La5 1a Tv in chiaro
Brave New World 1 StarzPlay
21 Lunedì
His Dark Materials 2 Sky Atlantic e Now Tv
23 Mercoledì
Fratelli Caputo Canale 5
25 Venerdì
Bridgerton 1 Netflix
26 sabato
Good Witch 6 (ore 17:15) Rai 2
28 Lunedì
Batwoman 1 Italia 1 – 1aTv Free (Terza serata)
Das Boot 1 Tv8 – 1aTv Free
Maria Teresa 2 28-29
30 Mercoledì
Tin Star 3 Sky Atlantic e Now Tv
Equinox 1 Netflix
31 Giovedì
Le Terrificanti Avventure di Sabrina, parte 4
Fonti: antoniogenna.com – digitalsat – comunicati stampa