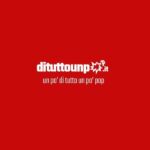 Film e serie tv Amazon Prime Video a febbraio 2019: la terza stagione di Hap & Leonard, The Expanse. Arrivano i doppiaggi di Homecoming e The Marvelous Mrs Maisel 2
Amazon Prime Video a febbraio 2019 – A differenza di gennaio, se non le avete già viste, arrivano un paio di serie tv su Amazon Prime Video. Per alcuni titoli sapevamo già del loro arrivo, ma facciamo comunque un recap per chi magari si è perso le notizie precedenti.
A febbraio 2019 il titolo di spicco è The Expanse. La serie che in USA era prodotta da Syfy, che dopo la cancellazione è stata salvata proprio da Amazon. Dopo un periodo in cui le prime due stagioni in Italia erano su Netflix, le prime tre stagioni arriveranno su Prime Video dal 8 febbraio, qui tutti i dettagli.
Tra le altre serie in arriva a febbraio 2019 segnaliamo: la prima stagione di The Bold Type, le quattro stagioni di Devious Maids. Per gli amanti del doppiaggio invece, segnaliamo che il 15 febbraio sarà disponibile l'audio italiano per la seconda stagione di The Marvelous Mrs. Maisel. Il 22 febbraio invece arriverà l'audio italiano in Homecoming, con Julia Roberts.
Film e serie tv su Netflix febbraio 2019: Suburra 2, Russian Doll, Velvet Buzzsaw e altro
Film e Serie Tv Amazon Prime Video febbraio 2019, il calendario
TBD – L'arca di legno;
01/02 – Arrivano i Prof;
01/02 – Romanzo di una strage;
01/02 – Just Add Magic, stagione 3;
02/02 – Down a Dak Hall;
04/02 – Devious Maids, stagioni 1-4;
08/02 – The Expanse, stagioni 1-3 (la terza è inedita in Italia);
09/02 – The Spy who dumped me;
10/02 – Si Muore tutti democristiani;
11/02 – The Bold Type, stagione 1;
15/02 – The Marvelous Mrs Maisel, stagione 2 – audio italiano;
15/02 – Lorena, docuserie
17/02 – Dog Man
18/02 – Hap & Leonard, stagione 3;
22/02 – Homecoming, stagione 1 – audio italiano;
22/02 – This Giant Beast That Is the Global Economy
23/02 – Only the Brave;
28/02 – Lazzaro Felice;
Film e Serie Tv a Febbraio 2019 su Sky: tornano Grey's Anatomy, The Walking Dead e Criminal Minds; The Posto e It tra i film
Lorena
Diretto da regista Joshua Rofé (Lost for Life), Lorena rivela le verità nascoste del famoso caso di John Wayne e Lorena Bobbitt, sfidando la narrazione che per lungo tempo ha circondato la vicenda. La serie fornisce una nuova prospettiva sulla storia di Lorena Bobbitt e rivela come questa vicenda abbia posto le basi per il moderno modello di informazione che prevede un ciclo di sole 24 ore per le notizie e un tono sempre più sensazionalistico nell'esporle.
Relegata alla stampa scandalistica e alle battute dei late-night talk show, la storia della Bobbitt ha rappresentato un'opportunità mancata per parlare di violenza domestica e sessuale negli Stati Uniti. Lorena è un innovativo approfondimento sulle questioni morali e sulle dolorose tragedie umane al centro di questo celebre "American scandal". Qui il trailer.
Film e Serie tv a febbraio su Infinity: A Star is Born, Young Sheldon 2, Shameless 9 e molto altro
This Giant Beast That Is the Global Economy
Creata dal premio Oscar Adam McKay, Will Ferrell e Adam Davidson (co-fondatore di NPR's Planet Money), e dai produttori premiati agli Emmy Eli Holzman e Aaron Saidman, This Giant Beast That Is the Global Economy indaga su scala mondiale gli aspetti più interessanti, divertenti, destabilizzanti e bizzarri che influiscono sull'economia globale ed è presentata da Kal Penn (Designated Survivor, Harold & Kumar, How I Met Your Mother). Qui il trailer.