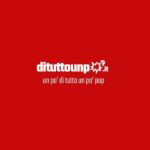 The New Pope, il trailer della serie di Paolo Sorrentino e i Papi di Jude Law (in costume) e John Malkovich. Video
In vista della presentazione ufficiale in anteprima alla Mostra Internazionale di Venezia, prevista per l'1 settembre, Sky Atlantic ha rilasciato il primo teaser, provocatorio, di The New Pope, la serie che segue The Young Pope, prodotta da Sky, HBO e Canal+.
The New Pope ha lo stesso team produttivo della prima stagione, con Lorenzo Mieli e Mario Gianani che producono per Wildside (Fremantle), in collaborazione con Haut et Court Tv e The Mediapro Studio. La serie è  scritta da Paolo Sorrentino con Umberto Contarello e Stefano Bises. Tutti i nove episodi sono diretti da Paolo Sorrentino.
Non sappiamo ancora quando andrà in onda, nè abbiamo dettagli sulla trama della serie che è stata prodotta in gran segreto. The New Pope è solo l'ultima delle serie originali che Sky sta co-producendo insieme al pluri-premiato canale americano HBO. Tra queste figura anche Caterina la Grande, di cui HBO ieri ha annunciato la data di debutto americana, prevista per il 19 ottobre (Sky non ha ancora comunicato una data). Non sarà neanche l'unico progetto di Jude Law per Sky, visto che sarà protagonista della serie inglese del creatore di Utopia, The Third Day (qui i dettagli).
Il teaser altamente provocatorio, come lo è stata The Young Pope, riprende la colonna sonora della sigla della serie. Il teaser poi mette a confronto i due Papi di Sorrentino, quello di Jude Law in costume che passeggia in una spiaggia, in un clima molto tranquillo, e quello di John Malkovitch che si avvicina al famoso balcone di Piazza San Pietro. Il Papa in vacanza e il Papa in carica.
Il cast
Il cast, oltre ai due volte nominati agli Oscar® Jude Law e John Malkovich, include Silvio Orlando, Javier Cámara, Cécile de France, Ludivine Sagnier, Maurizio Lombardi, già protagonisti in "The Young Pope". New entry nella serie sono Henry Goodman, Ulrich Thomsen, Mark Ivanir, Yuliya Snigir e Massimo Ghini e le guest star Sharon Stone e Marilyn Manson.