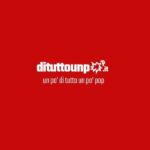 Calendario Serie Tv USA e UK 2022, le date di partenza internazionali delle serie tv
Calendario Serie Tv USA 2022 e UK e non solo, le date di partenza internazionali delle serie tv. Dopo una prima parte con gli ultimi aggiornamenti per non perdere le ultime novità, prende il via il calendario delle serie tv con tutte le date del 2022 giorno dopo giorno mese dopo mese.
Anche se negli ultimi anni le serie tv rilasciate in contemporanea in tutto il mondo sono sempre di più, la curiosità per i prodotti che arrivano dall'estero è sempre molto alta e con il nostro Calendario non perderai mai una partenza. Una guida utile per non perdersi nessuna partenza e nessuna novità e restare sempre aggiornate su tutte le date internazionali delle serie tv. Il calendario serie tv in Italia nel 2022 è a parte, invece.
Calendario Serie Tv 2022 sui canali USA/UK
Il ritorno di Riverdale è stato rimandato al 20 marzo per colpa dei Critics Choice Awards, infatti con il rinvio della cerimonia al 13 marzo, Riverdale sarebbe dovuta tornare per un episodio per poi fermarsi immediatamente. Clamoroso dietrofront di Fox che rimanda Monarch alla prossima stagione. I primi 3 episodi (su 10) di The Offer la miniserie sulla realizzazione del Padrino arrivano il 28 aprile su Paramount+
The Resident anticipa il ritorno al 25 gennaio 2022, inizialmente sarebbe dovuto torna il 1 febbraio. La terza stagione di Atlanta (ambientata in Europa) su FX dal 24 marzo (le prime 2 in Italia su Disney+).
Grey's Anatomy e Station tornano il 24 febbraio su ABC con un episodio crossover, riprende il 24 febbraio anche Big Sky. Killing Eve 4 dal 27 febbraio su BBC America. The Fresh Prince of Bel-Air, dark revival di Willy il principe di Bel-Air debutta il 13 febbraio (la domenica del Super Bowl) su Paramount+.
Le serie tv a Gennaio 2022
1 Sabato
The Tourist s.1 BBC One
2 Domenica
The Rookie 4×10 ABC
NCIS Los Angeles 13×07 CBS
Yellowstone s.4 Finale di stagione Paramount Network
3 Lunedì
911 Lone Star s.3 Fox
The Cleaning Lady s.1 Fox
Kenan s.2 NBC
NCIS 19×10 CBS
NCIS Hawaii 1×10 CBS
4 Martedì
black-ish s.8
Abbott Elementary s.1 ABC (regular slot)
American Auto s.1 NBC (regular slot)
Gran Crew s.1 NBC (regular slot)
This is Us s.6 NBC
New Amsterdam 4×11 NBC
FBI 4×10 CBS
FBI Most Wanted 3×10 CBS
FBI International 1×10 CBS
Toast of Tinseltown s.1 BBC One
Queens s1x09 ABC
5 Mercoledì
Good Sam s.1 CBS
Chicago Fire 10×10
Chicago PD 9×10
Chicago Med 7×10
6 Giovedì
Women of the movement miniserie ABC
7 Venerdì
Search Party s.5 HBO MAX
A Discovery of Witches s.3 Sky Uk
Delitti in Paradiso s.1 BBC One
9 Domenica 
Pivoting s.1 Fox (puntate speciali)
Call Me Kat s.2 Fox (puntate speciali)
Euphoria s.2 HBO
The Righteous Gemstones s.2 HBO
Dexter New Blood Finale di stagione Showtime
Mayor of Kingstown s.1 Finale di Stagione Paramount+
11 Martedì
The King of Napa s.1 OWN
Superman & Lois s.2 The CW
Naomi s.1 The CW
Rules of the Game s.1 BBC One
12 Mercoledì
The bay s.3 ITV
13 Giovedì
Pivoting s.1 Fox (regular slot)
Call Me Kat s.2 Fox (regular slot)
Peacemaker s.1 HBO Max
Station Eleven mini finale HBO Max
Wolf Like Me s.1 Stan – Peacock
14 Venerdì
Archive 81 s.1 Netflix
After Life s.3 Netflix
The Expanse s.6 Finale Prime Video
16 Domenica
Somebody Somewhere
18 Martedì
How I Met Your Father s.1 Hulu
20 Giovedì
Single Drunk Female s.1 Freeform
Women of the Movement mini finale ABC
21 Venerdì
Ozark s.4A Netflix
As We See it s.1 Amazon Prime Video
Servant s.3 Apple Tv+
Domenica 23
Billions s.6 Showtime
24 Lunedì
Promised Land s.1 ABC
Snowpiercer s.3 TNT
American Dad s.17 TNT
The Gilded Age s.1 HBO
26 Mercoledì
Resident Alien s.2A Syfy USA Network
Astrid & Lilly Save the World s.1 Syfy
27 Giovedì
Hotel Portofino BritBox
28 Venerdì
The Afterparty s.1 Apple Tv+
In From the Cold s.1 Netflix
La donna nella casa di fronte alla ragazza della finestra Netflix
30 Domenica
Monarch s.1 Fox (slot speciale)
Serie Tv USA e non solo Febbraio 2022
1 Martedì
Monarch s.1 Fox (regular slot)
The Resident s.5B Fox
Raising Dion s.2 Netflix
2 Mercoledì
Pam & Tommy miniserie HULU
South Park s.25 Comedy Central
3 Giovedì
And Just Like that finale HBO Max
Murderville s.1 Netflix
4 Venerdì
Reacher s.1 Amazon Prime Video
Sweet Magnolias s.2 Netflix
Suspicion Apple Tv+
6 Domenica
Power Book IV Force STARZ
Claws s.4 Finale TNT
Power Book II Ghost s.2 Finale STARZ
9 Mercoledì
The Book of Boba Fett s.1 Finale Disney+
10 Giovedì
The Girl Before HBO Max
Venerdì 11
Inventing Anna miniserie Netflix
Dollface s.2 HULU
13 Domenica
The Fresh Prince of Bel-Air s.1 Paramount+ (ep. settimanali)
18 Venerdì
The Marvelous Mrs. Maisel s.3 Prime Video
Severance Apple Tv+
Space Force 2 Netflix
20 Domenica
The Walking Dead s.11B
From s.1 Epix
21 Lunedì
The Endgame s.1 NBC
All American Homecoming s.1 The CW
24 Giovedì
Law & Order s.21 NBC
Grey's Anatomy 18B ABC
Station 19 5B ABC
Big Sky 2B ABC
Snowfall 5 FX
25 Venerdì
Vikings Valhalla s.1 Netflix
27 Domenica
Super Pumped: The Battle for Uber Showtime
Killing Eve s.4 BBC America
Euphoria s.2 finale HBO
TBD Peaky Blinders 6 BBC
Marzo 2022
3 Giovedì
The Dropout miniserie Hulu
6 Domenica
Outlander s.6 STARZ
Shining Vale s.1 STARZ
When Calls the Hearts s.9 Hallmark
8 Martedì
The Thing About Pam miniserie NBC
9 Mercoledì
Kung Fu s.2 The CW
10 Giovedì
The Orville s.3 Hulu
11 Venerdì
Charmed s.4 The CW
Gli ultimi giorni di Tolomeo Grey mini Apple Tv+
15 Martedì
Young Rock s.2 NBC
Mr Mayor s.2 NBC
17 Giovedì
Welcome to Flatch s.1 Fox (primi 7 ep. su Hulu e on demand)
20 Domenica
Riverdale s.6B The CW
24 Giovedì
Atlanta s.3 FX
25 Venerdì
Bridgerton s.2 Netflix
31 giovedì
How We Roll s.1 CBS
Aprile 2022
28 giovedì
The Offer miniserie Paramount+ (primi 3 episodi)
Giugno 2022
3 Venerdì
The Boys s.3 Amazon Prime Video (primi 3 episodi)
Luglio 2022
8 Venerdì
The Boys s.3 (finale) Amazon Prime Video
Settembre 2022
2 Venerdì
Il Signore degli Anelli – La serie s.1 Amazon Prime Video
Novembre 2022
TBD
The Crown s.5 Netflix
Le date precedenti
Dicembre 2021
1 Mercoledì
Lost in Space 3 Netflix
It's Always Sunny in Philadelphia 15 FXX
3 Venerdì
SWAT 5 (ritorno dopo la pausa) CBS
Alex Rider 2 IMDb Tv
Harlem s.1 Amazon prime Video
7 Martedì
Abbott Elementary s.1 ABC
9 Giovedì
And Just Like That HBO Max
10 Venerdì
The Expanse 6 Amazon Prime Video
Lunedì 13 
American Auto special NBC
Martedì 14
Grand Crew special NBC
Mercoledì 15
Young Rock/Mr Mayor/Kenan speciali natalizi NBC
16 Giovedì
Station Eleven miniserie HBO Max
MacGruber s. 1 Peacock
17 Venerdì
With Love s.1 Amazon
The Witcher s.2 Netflix
19 Domenica
1883 s.1 Paramount+
Claws 4 TNT
20 Lunedì
Dynasty 5 The CW
21 Martedì
Fantasy Island episodio speciale Fox
22 Mercoledì
Emily In Paris s.2 Netflix
29 Mercoledì
The Book of Boba Fett s.1 Disney+
31 Venerdì
Cobra Kai s.4 Netflix
Stay Close miniserie Netflix