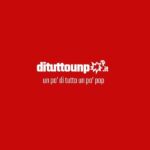 Ascolti USA Once Upon a Time Quantico tra il football e il discorso del Presidente
Come sempre gli ascolti della domenica non sono una passeggiata, ieri in USA il presidente Obama ha tenuto un discorso che è andato in onda per 15 minuti dalle 8:00PM, cosa che ha causato un ritardo nel primetime sia per ABC che per FOX, mentre NBC e CBS hanno ridotto di 15 minuti la durata delle loro trasmissioni live, quindi il resto del palinsesto non ha subito ritardi. A questo punto i dati preliminari di ABC e FOX sono provvisori e sicuramente subiranno degli aggiustamenti nei finali, quando sarà scorporata la porzione di 15 minuti in ogni slot.
Su ABC è andato in onda il finale d'autunno di Once Upon a Time che registra un provvisorio 1.4 di rating, in salita di un decimo rispetto all'episodio precedente. A seguire un nuovo episodio di Blood & Oil ha registrato uno 0.9 di rating, restando stabile. A fine serata il penultimo episodio di Quantico prima della pausa, ha registrato un 1.1 di rating, in calo di un decimo.
Su FOX un nuovo episodio di The Simpson sfrutta il traino degli overrun della partita di football registrando un, sempre provvisorio, 3.0 di rating in salita di sette decimi rispetto all'episodio precedente. A seguire Brooklyn Nine-Nine registra un 2.0 di rating, in salita di tre decimi. Recuperano invece un decimo i nuovi episodi de I Griffin e The Last Man on Earth che registrano rispettivamente un 1.7 di rating e un 1.4 di rating.
| | | | |
| --- | --- | --- | --- |
| | Show | Adulti 18-49 Rating/Share | Spettatori(000s) |
| 7 p.m. | NFL overrun (FOX) | 8.0/26 | 24.73 |
| | Football Night in America (NBC) (7-8:30 p.m.) | 2.7/8 | 8.57 |
| | 60 Minutes (CBS) (7-9 p.m.) | 1.3/4 | 9.63 |
| | America's Funniest Home Videos (ABC) | 0.7/3 | 4.52 |
| | | | |
| 7:30 p.m. | The OT (FOX) | 7.1/22 | 21.61 |
| | | | |
| 8 p.m. | Presidential address/The Simpsons (FOX) | 3.0/9 | 8.2 |
| | Presidential address/Once Upon a Time (ABC) | 1.4/4 | 4.83 |
| | | | |
| 8:30 p.m. | Sunday Night Football (NBC) (8:30-11 p.m.) | 6.0/18 | 16.97 |
| | The Simpsons/Brooklyn Nine-Nine (FOX) | 2.0/6 | 4.52 |
| | | | |
| 9 p.m. | Brooklyn Nine-Nine/Family Guy (FOX) | 1.7/5 | 3.69 |
| | Once Upon a Time/Blood & Oil (ABC) | 0.9/3 | 3.45 |
| | Sinatra 100 – An All-Star Grammy Concert (CBS) (9-11 p.m.) – S | 0.8/2 | 8.74 |
| | | | |
| 9:30 p.m. | Family Guy/The Last Man on Earth (FOX) | 1.4/4 | 3.4 |
| | | | |
| 10 p.m. | Blood & Oil/Quantico (ABC) | 1.1/3 | 3.97 |