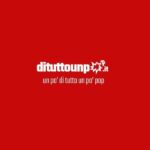 Ascolti tv USA domenica 21 ottobre calano Streghe e Supergirl
Ascolti tv usa domenica 21 ottobre, i dati per CBS sono condizionati da uno sforamento del football con spostamenti in alcune zone degli Stati Uniti, quindi questi dati così in rialzo rispetto alla scorsa settimana in particolare per God Friended Me con +0.3 all'1.3 sono falsati. Bisogna aspettare i dati finali.
Su he CW calano sia Supergirl che Charmed di uno 0.1 di rating entrambe si fermano 0.4 con 1,3 milioni, sintomo di compattezza per la serata anche se al ribasso.
Su ABC stabile Dancing with the Stars Junior a 0.8 e 4,8 milioni, +0.1 per Shark Tank a 4 milioni e 0.8 e The Alec Baldwin Show a 2,2 milioni e 0.4 di rating.
Cresce la serata animata della FOX grazie all'episodio Treehouse of Horror un classico appuntamento per i fan de I Simpson. I Simpson così crescono di uno 0.2 arrivando a 1.2 (ma perdendo lo 0.4 rispetto allo stesso episodio dello scorso anno) con 2,8 milioni. Salgono anche Bob's Burger che mantiene i numeri del predecessore con 2,7 milioni e 1.2 di rating, 1.1 e 2,6 milioni per I Griffin, mentre 0.6 e 1,5 milioni per Rel.
In calo il football su NBC a 14,4 milioni e 4.6 di rating.
Ascolti tv USA domenica 21 ottobre – I Dati Finali
Nei dati finali il calo CBS c'è ma più contenuto del previsto, mentre crescono Simpson e Bob's Burger.
ore 8:00/8:30 pm
NBC Pregame 3.7 rating 12 milioni
Footabll (8:20-11:30 pm) 4.6 rating 14.55 milioni
ore 8:30 CBS God Friended Me

1.3

1.2 rating 9.2 8.8 milioni
FOX I Simpson 1.2

1.3

rating 2.8 milioni
8:30 Bob's Burgers 1.2

1.3

rating 2,6 milioni
ABC Dancing with the Stars Juniors 0.8 rating 4.8 milioni
CW Supergirl 0.4 rating 1.3 milioni
ore 9:00 pm
FOX I Griffin 1.1 rating 2.6 milioni
ore 8:30 pm Rel 0.6 rating 1,5 milioni
ore 9:30 CBS NCIS Los Angeles 1.1 rating 8.14 milioni
ABC Shark Tank 0.8 rating 4 milioni
CW Charmed/Streghe 0.4 rating 1.3 milioni
ore 10:00 pm
ore 10:30 CBS Madam Secretary 0.7

0.6

rating 6.45 5.8 milioni
ABC The Alec Baldwin Show 0.4

0.3

rating 2.2 2 milioni
Rating totali
NBC 3.8
CBS 2.0
FOX 1.0
ABC 0.7
CW 0.4
Ascolti totali in milioni
NBC 12.48
CBS 12.26
ABC 4,11
FOX 2.52
CW 1.32
NB: i dati sono provvisori, martedì mattina saranno inseriti i dati finali. Il rating è riferito alla fascia 18-49 anni
Ascolti tv USA domenica 21 ottobre – I Dati cable
Cala ancora The Walking Dead su AMC toccando un nuovo record negativo a 1.9 di rating e 5 milioni di spettatori totali ma come mostra la crescita di uno 1.2 fatta registrare nei tre giorni successivi dalla scorsa puntata, The Walking Dead vive ormai "extra live" tra repliche, DVR e soprattutto dati che non conosciamo come le visualizzazioni del servizio di streaming AMC.
Stabile Shameless con 1 milione e 0.3 di rating su Showtime così come Kidding allo 0.1 con 190 mila spettatori, su TNT 0.3 e 1,3 milioni per The Last Ship, 0.3 con 800 mila spettatori per Doctor Who su BBC America, 0.2 per You su Lifetime con 620 mila spettatori, su HBO 0.1 per The Deuce e Camping con circa 400 mila spettatori per entrambi.