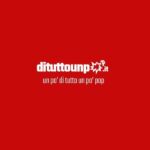 Ascolti Tv USA domenica 29 settembre The Rookie mantiene il suo pubblico
Ascolti Tv USA domenica 29 settembre – Il pubblico di The Rookie sarà poco ma è abbastanza fedele. Spostato dal martedì alla domenica sera sempre alle 22 ma dopo una serata dedicata agli show e con contro gli incontri di football e lo storico NCIS Los Angeles, la serie con Nathan Fillion di ABC mantiene il suo pubblico: 4,1 milioni e 0.7 di rating, le stesse cifre della media di stagione e del finale. The Rookie permette ad ABC di raddoppiare la media dello slot dopo il flop dello show di Alec Baldwin dello scorso anno.
6.7 di rating con 21 milioni è il dato del football su NBC. In casa CBS bisogna aspettare i dati finali visto lo slittamento dell'incontro pomeridiano (li troverete nello spazio ascolti di domani dedicato a lunedì 30 settembre, ndr). Intanto sia God Friended Me che NCIS: Los Angeles tornano in crescita rispetto ai finali con 6,9 milioni e 0.9 di rating e 5 milioni e 0.6.
Male FOX con I Simpson a 2,3 milioni e 0.9 di rating, Bob's Burgers 1,9 milioni e 0.7 e I Griffin 1,9 milioni e 0.7 tutti in calo rispetto alla media dello scorso anno, l'esordio di Bless the Hearts si ferma a 1,8 milioni con 0.7 di rating, ma tra i lettori di TvLine sono il 53% di chi ha visto lo show proseguirà la visione.
I dati
NB a causa di uno slittamento del football i dati di CBS sono fortmente condizionati da un ritardo di 46 minuti dalla partenza di ogni show.
20:00
NBC – Pregame 5.8 rating e 18,04 milioni
20:30 Football 6.8 rating 21.28 milioni
CBS – 60 minutes 1.4 rating e 9,8 milioni
ABC – Celebrity Family Feud 1.0 rating e 5.4 milioni
FOX – I Simpson – Premiere 0.9 rating e 2.3 milioni
20:30 Bless the Hearts – Premiere 0.8 rating e 1.8 milioni
CW – iHeart Radio 0.1 ratng e 500 mila
21:00
CBS – God Friended Me – premiere 0.9 rating 6.9 milioni
ABC – Shark Tank 0.7 rating e 3,8 milioni
FOX – Bob's Burgers – Premiere 0.7 rating e 1,86 milioni
21:30 I Griffin – Premiere 0.7 rating e 1,86 milioni
CW – Mysteries Decoded 0.1 rating 510 mila
22:00
ABC – The Rookie – Premiere 0.7 rating 4 milioni
CBS – NCIS Los Angeles – Premiere 0.6 rating 5 milioni
Rating totali (18-49 anni) dalle 19
NBC 5.6
CBS 1.7
FOX 0.8
ABC 0.8
CW 0.1
Spettatori totali in milioni dalle 19
NBC 18.02
CBS 9.58
ABC 4.59
FOX 2.33
CW 0.50
N.B.: il rating si intende sempre della fascia 18-49 anni di pubblico. I dati finali e i dati cable di oggi saranno inseriti nell'appuntamento con gli ascolti di domani
Altre Segnalazioni
Venerdì sera CBS ritorna in calo con Hawaii Five-0 a 0.7 di rating, Magnum P.I. allo 0.6 e Blue Bloods allo 0.6 ma con in ordine 6,8 6,3 e 7,8 milioni di spettatori, complessivamente non va male lo spostamento al venerdì di American Housewife con ottiene 3,4 milioni e lo 0.7 in linea con i dati con cui aveva chiuso la stagione, subito dopo Fresh off the Boat si ferma a 0.5 e 2,4 milioni un decimo dietro la media dello scorso anno.