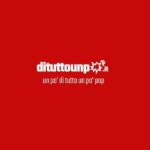 Ascolti tv USA giovedì 24 ottobre: WIll & Grace torna in calo ma aiuta la serata NBC cresce A Million Little Things
Ascolti tv USA giovedì 24 ottobre – Serata strana tra crescite, risalite negli ascolti e cali inaspettati. I fari erano tutti puntati su NBC dove la mossa del ritorno di Will & Grace fa bene a tutta la serata. La serie riparte però con l'ultima stagione in calo toccando i dati peggiori del revival con 0.5 di rating e 2,3 milioni ma in crescita rispetto a Sunnyside. Quindi cresce tutta la serata NBC nel suo complesso ma soprattutto cresce Law & Order alle 22 con risale a 0.7 di rating con 3,6 milioni vince la fascia oraria e ottiene i numeri migliori dalla premiere. La serata NBC per il resto è stabile nei demo con piccole variazioni nei totali: Superstore 2,9 milioni e 0.8, Perfect Harmony 2,1 milioni e 0.4, The Good Place 1,9 milioni e 0.6.
Cresce la serata CBS Young Sheldon tocca l'1.1 di rating con 8,5 milioni e a seguire +0.1 per The Unicorn, stabili Mom a 6,4 milioni (record stagionale) e 0.8 e Carol's Second Act a 5,1 milioni e 0.7, cala invece un po' a sorpresa Evil, appena rinnovato, scendendo al record negativo di 0.5 di rating e 3,6 milioni.
Bene ABC con Grey's Anatomy a +0.1 con 6,1 milioni e 1.3 di rating 18-49 anni risultando così la serie più vista ancora una volta di questa fascia d'età, a seguire +0.2 per A Million Little Things con 0.9 di rating e 4,4 milioni, cresce anche How To Get Away With Murder a 2,4 milioni e 0.5 di rating.
Stabile su The CW Supernatural a 1,25 milioni e 0.3 di rating perde un decimo Legacies a 883 mila spettatori e 0.2 di rating.
I dati
8:00 pm
FOX Football (3 ore) 2.8 rating 9.92 milioni (provvisorio)
ABC Grey's Anatomy 1.3 rating 6.05 milioni
CBS Young Sheldon 1.1 rating 8.5 milioni
The Unicorn 0./ rating 5.88 milioni
NBC Superstore 0.8 rating 2.93 milioni
Perfect Harmony 0.4 rating 2.07 milioni
CW Supernatural 0.3 rating 1.25 milioni
9:00 pm
ABC A Million Little Things 0.9 rating 4.39 milioni
CBS Mom 0.8 rating 6.35 milioni
Carol's Second Act  0.7 rating 5.11 milioni
NBC The Good Place 0.6 rating 1.94 milioni
Sunnyside  0.5 rating 2.28 milioni
The CW Legacies 0.2 rating 880 mila
10:00 pm
NBC Law & Order:SVU 0.7 rating 3.63 milioni
CBS Evil 0.5 rating 3.59 milioni
ABC How To Get Away With Murder 0.5 rating 2.42 milioni
Rating totali (18-49 anni)
FOX 2.8
ABC 0.9
CBS 0.7
NBC 0.6
CW 0.3
Spettatori totali in milioni
FOX 9.92
CBS 5.50
ABC 4.29
NBC 2.75
CW 1.06
N.B.: il rating si intende sempre della fascia 18-49 anni di pubblico. I dati finali e i dati cable di oggi saranno aggiornati domani
Altre segnalazioni
Tra i dati di mercoledì da segnalare SEAL Team con 0.6 di rating in calo rispetto ai dati preliminari. Sul fronte cable risale American Horror Story: 1984 da 0.5 a 0.6 di rating. Le serie di Tyler Perry per BET The Oval e Sistas debuttano con 0.3 e 0.2 di rating con la prima che tocca 1,5 milioni complessivi contando il simulcast con altri canali collegati.