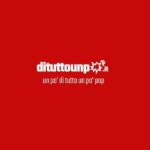 Ascolti tv USA giovedì 29 novembre – Dati
Ascolti tv USA giovedì 29 novembre: serata strana con qualche speciale natalizio, qualche puntata inedita e il fall finale di Law & Order: SVU. Il clima pre-natalizio ha invaso la tv e decimato il pubblico trasferitosi altrove.
Su NBC Lego Jurassic World ottiene lo 0.5 e 1,8 milioni (nei singoli episodi 0.5/0.4 rating – 2,13/1,5 milioni), a seguire record negativo per il revival di Will & Grace a 2,8 milioni e 0.6 di rating, male anche I Feel Bad con 1,8 milioni e 0.4 e male Law & Order: SVU con 3,8 milioni e 0.7 di rating, record negativo di tutta la serie.
Stabile la serata The CW con 1,5 milioni e 0.4 di rating per Supernatural e 1 milioni e 0.3 di rating per Legacies. Il football su FOX ottiene nei primi dati 15,7 milioni e 4.5 di rating. Lo speciale Disney World of Disney: Holiday Celebration su ABC cala rispetto allo scorso anno e si ferma a 3,2 milioni e 0.7 di rating.
Nonostante la replica The Big Bang Theory è il programma non sportivo più visto con 8,1 milioni e 1.2 di rating seguito dai 7,86 milioni e 1.1 della replica di Young Sheldon. A seguire perde 2 decimi Mom a 1.1 con 7,4 milioni mentre -0.1 per Murphy Brown a 0.8 con 5,6 milioni e SWAT con 0.7 e 5,2 milioni.
Ascolti tv usa giovedì 15 novembre – I dati
Ore 8:00 pm
FOX 8:00 NFL Football 4.5 rating – 15,74 milioni  dalle 8 alle 11
CBS The Big Bang Theory re 1.2 rating 8,1 milioni
ore 8:30 Young Sheldon re 1.1 rating 7,86 milioni
ABC Olaf's Frozen Adventure re 0.9 rating 4 milioni
NBC Lego Jurassic World (2 ep) 0.5/0.4 rating – 2,13/1,5 milioni
The CW Supernatural 0.4 rating 1,5 milioni
Ore 9:00 pm
CBS Mom 1.1 rating 7,4 milioni
Murphy Brown 0.8 rating 5,6 milioni
ABC Wonderful World of Disney: Holiday Celebretion (9-11) 0.7 rating 3,17 milioni
NBC Will & Grace 0.6 rating 2,78 milioni
8:30 I Feel Bad 0.4 rating 1,8 milioni
The CW Legacies 0.3 rating 1,01 milioni
Ore 10 pm
CBS SWAT 0.7 rating 5,2 milioni
NBC Law & Order: SVU 0.7 rating 3,8 milioni
NB: si tratta di dati provvisori, una volta usciti i dati finali saranno segnalati in rosso i possibili cambiamenti
Tot. Rating
FOX 4.5
CBS 1.0
ABC 0.8
NBC 0.6
CW 0.4
Tot. ascolti (milioni)
FOX 15,74
CBS 6,85
ABC 3,44
NBC 2,4
CW 1,26
Ascolti tv usa giovedì 29 novembre – Dati Cable
I dati cable saranno aggiornati appena disponibili