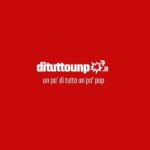 Ascolti tv USA giovedì 31 ottobre cala Grey's Anatomy al nuovo record negativo
Ascolti tv USA giovedì 31 ottobre – Prevedibili modifiche di Halloween sul fronte degli ascolti. La decisione di ABC di andare in onda con tutte puntate originali nel giorno di Halloween non porta risultati, anzi, tutte le sue serie calano rispetto alla scorsa settimana. Grey's Anatomy, pur restano la serie più vista della serata, tocca il record negativo con 5,7 milioni e 1.1 di rating 18-49 anni; a seguire perde due decimi anche A Million Little Thing a 4,1 milioni e 0.7 di rating stabile, ma pur sempre bassa, a 0.4 e 2,2 milioni How To Get Away With Murder.
Chi invece sfrutta l'assenza delle comedy CBS in replica è NBC: Perfect Harmony a 0.5 e 2,5 milioni, The Good Place a 0.7 di rating e 2,3 milioni, Will & Grace con 2,6 milioni e 0.6 e Law & Order: SVU a 3,9 milioni e 0.7 di rating crescono tutte di uno 0.1, mentre Superstore ottiene 3,1 milioni e 0.7 di rating perdendo un decimo.
I dati
8:00 pm
FOX Football (3 ore) 2.8 rating 10.19 milioni (provvisorio)
ABC Grey's Anatomy 1.1 rating 5.69 milioni
CBS Young Sheldon R 0.7 rating 5.76 milioni
The Unicorn R 0.5 rating 3.79 milioni
NBC Superstore 0.7 rating 3.14 milioni
Perfect Harmony 0.5 rating 2.45 milioni
CW The 13 Scariest Movies of All Time 0.2 rating 970 mila
9:00 pm
ABC A Million Little Things 0.7 rating 4.14 milioni
NBC The Good Place 0.7 rating 2.28 milioni
Will & Grace  0.6 rating 2.62 milioni
CBS Young Sheldon R 0.6 rating 4.54 milioni
The Unicorn R 0.4 rating 3.27 milioni
The CW Mysteries Decoded 0.1 rating 600 mila
10:00 pm
NBC Law & Order:SVU 0.7 rating 3.89 milioni
ABC How To Get Away With Murder 0.4 rating 2.23 milioni
CBS Evil R 0.4 rating 2.15 milioni
Rating totali (18-49 anni)
FOX 2.8
ABC 0.7
NBC 0.6
CBS 0.5
CW 0.2
Spettatori totali in milioni
FOX 10.19
ABC 4.02
CBS 3.61
NBC 3.04
CW 790 mila
N.B.: il rating si intende sempre della fascia 18-49 anni di pubblico. I dati finali e i dati cable di oggi saranno aggiornati domani
Altre Segnalazioni
I dati di mercoledì: dopo l'ordine di una stagione completa Stumptwon cala a 0.5 di rating e 2,67 milioni risultando lo show meno visto nella fascia delle 22, anche Nancy Drew è ferma a 0.1 di rating con 690 mila spettatori nonostante l'ordine completo. Sempre ottima la serata Chicago: Med 1.2 con 7,9 milioni, Fire 1.2 e 7,45 milioni e Pd 1.1 e 6.3 milioni. Sul fronte cable American Horror Story e South Park ottengono entrambe lo 0.5 di rating ma la prima ha 1 milione e la seconda 838 mila spettatori.