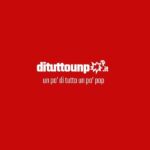 Ascolti tv USA giovedì 4 ottobre Will & Grace ritorno modesto, cala Grey's Anatomy
Il giovedì sera della NBC è la serata che si "ripaga" con i grandi ascolti dei giorni precedenti: le comedy non conquistano il pubblico live nonostante siano tra le migliori in circolazione. La quarta stagione di Superstore torna con 3,2 milioni e 0.9 di rating, The Good Place 3.0 e 0.9, Will & Grace, con l'arrivo di David Schwimmer debutta con 3.9 milioni e 1.0 di rating crescendo rispetto al finale dello scorso anno ma facendo peggio della media di stagione, I Feel Bad tocca lo 0.7 e 2,6 milioni raggiungendo la media di Great News (ma non la qualità); series low a fine serata per Law & Order SVU che con 4,2 milioni e 1.0 di rating si consola vincendo la fascia oraria in rating. Il dato interessante è che la serata NBC è per lo più compatta.
Stabile CBS con The Big Bang Theory a 12,2 milioni e 2.2 di rating, Mom a 7,9 milioni e 1.3 e SWAT a 5,3 milioni e 0.7 di rating sulle stesse cifre della scorsa settimana, guadagna lo 0.2 Young Sheldon a 1.8 con 10,6 milioni mentre perde lo 0.1 Murphy Brown con 7,2 milioni e 1.0. CBS riesce però agevolmente a vincere la serata al di là della FOX e del football.
Su ABC Grey's Anatomy cala ancora: con 6,5 milioni e 1.6 di rating tocca il record negativo di spettatori totali. Station 19 debutta con 5,2 milioni e l'1.1 di rating crescendo rispetto al finale e alla media di stagione; How To Get away With Murder conquista 3,1 milioni e 0.8 di rating.
Ascolti tv usa giovedì 4 Ottobre – I dati
Ore 8:00 pm
FOX NFL Football 3.0 rating – 9.6 milioni (dati preliminari) 4.3 e 13,4 milioni nei finali dalle 8 alle 11:30
CBS The Big Bang Theory 2.2 rating 12 milioni
ore 8:30 Young Sheldon 1.8 rating 10.6 milioni
ABC Grey's Anatomy 6.7 rating – 6,5 milioni
NBC Superstore 0.9 rating 3,17 milioni
8:30 The Good Place 0.9 3 milioni
Ore 9:00 pm
CBS Mom 1.3 rating – 8 milioni
Murphy Brown 1.0 rating 7,2 milioni
ABC Station 19 1.1 rating 5,2 milioni
NBC Will & Grace 1.0 rating 3,9 milioni
9:30 I Feel Bad 0.7 rating 2,6 milioni
Ore 10 pm
NBC Law & Order: SVU 1.0 rating 4,2 milioni
ABC How To Get Away With Murder 0.8 rating 3 milioni
CBS SWAT 0.7 rating 5,2 milioni
Rating totale 18-49 anni
FOX 3.0
CBS 1.3
ABC 1.2
NBC 0.9
CW 0.2
Spettatori totali in milioni
FOX 9.58
CBS 8.59
ABC 4.94
NBC 3.38
CW 0.54
Ascolti tv usa giovedì 4 ottobre – Dati Cable
1.0 di media su NFL Network per il football. 1 milione e 0.6 per Jersey Shore Family Vacation su MTV