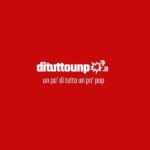 Ascolti tv USA giovedì 6 dicembre – Dati
Ascolti tv USA giovedì 6 dicembre: dopo 2 settimane di pausa e nonostante l'annunciato episodio in cui Sheldon incontrava se stesso di Yuoung Sheldon (almeno in video) The Big Bang Theory cala di un decimo fermandosi al 2.1 con 12,3 milioni di spettatori, a seguire Young Sheldon cresce nei totali con 10,9 milioni ma tocca il minimo della serie tv nei rating con 1.6 calando di 2 decimi rispetto all'ultimo episodio. A seguire sempre su CBS Mom +0.1 con 1.2 e 8 milioni, Murphy Brown è stabile con 6 milioni e 0.8 mentre SWAT alle 10 perde un decimo con 0.7 e 5,3 milioni.
Su NBC Superstore e The Good Place stabili con 3,4 milioni e 0.9 e 2,6 milioni e 0.8 di rating, Will & Grace cresce di un decimo rispetto alla scorsa settimana toccando lo 0.7 con 2,8 milioni, stabile I Feel Bad con 1,8 milioni e 0.4.
Cresce su The CW Supernatural con 1,54 milioni e 0.5 di rating i numeri più alti di stagione, Legacies 1,2 milioni e 0.4 in crescita ma potrebbero esserci degli aggiustamenti in entrambi di casi.
La già festiva ABC ottiene 5,2 milioni e 1.2 per A Charlie Brown Christmas e lo speciale di Great American Baking Show conquista 3,7 milioni e 0.7 di rating. Il Football su FOX crolla nei dati preliminari 7,8 milioni e 2.2 di rating.
Ascolti tv usa giovedì 6 dicembre – I dati
Ore 8:00 pm
FOX 8:00 NFL Football 2.2 rating – 7,76 milioni  dalle 8 alle 11
CBS The Big Bang Theory 2.1 rating 12,3 milioni
ore 8:30 Young Sheldon 1.6 rating 10,87 milioni
ABC A Charlie Brown Christmas (re) 1.2 rating 5,24 milioni
NBC Superstore 0.9 rating 3,42 milioni
ore 8:30 The Good Place 0.8 rating 2,57 milioni
The CW Supernatural 0.5 rating 1,54 milioni
Ore 9:00 pm
CBS Mom 1.2 rating 8 milioni
Murphy Brown 0.8 rating 6 milioni
ABC The Great American Baking Show (9-11) 0.7 rating 3,67 milioni
NBC Will & Grace 0.7 rating 2,84 milioni
8:30 I Feel Bad 0.4 rating 1,8 milioni
The CW Legacies 0.4 rating 1,20 milioni
Ore 10 pm
CBS SWAT 0.7 rating 5,32 milioni
NBC Law & Order: SVU 0.4 rating 2,46 milioni
NB: si tratta di dati provvisori, una volta usciti i dati finali saranno segnalati in rosso i possibili cambiamenti
Tot. Rating
FOX 2.2
CBS 1.2
ABC 0.9
NBC 0.6
CW 0.4
Tot. ascolti (milioni)
CBS 7,97
FOX 7,76
ABC 4,19
NBC 2,6
CW 1,37
Ascolti tv usa giovedì 6 dicembre – Dati Cable
I dati cable saranno aggiornati appena disponibili