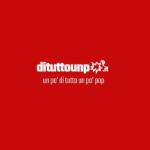 Ascolti TV USA lunedì 1 ottobre i dati di Manifest, The Neighborhood, The Good Doctor
Ascolti Tv USA i dati
Vince di nuovo il lunedì NBC grazie all'accoppiata The Voice al 2.1 di rating con 10 milioni e Manifest che cala dello 0,4 toccando l'1.8 con 8,5 milioni di spettatori. Un assestamento fisiologico più che un crollo che fa ben sperare per il proseguimento della serie tv.
Male la CBS che cala al terzo posto sia nei totali degli ascolti dietro NBC e ABC sia nei rating dietro a NBC e FOX. D'altronde se prepari una serata piena di novità aperta da due nuove comedy e con un drama revival che la scorsa settimana non ha beneficiato del traino di The Big Bang Theory e Young Sheldon, difficilmente potevi aspettarti qualcosa di diverso.
The Neighborhood apre alle 8:00 pm con 1.3 di rating e 8,1 milioni che fa lo stesso dato dell'episodio migliore di Kevin Can Wait, peggio fa Happy Together all'1.0 e sotto i 6 milioni che perde tutto il traino del predecessore. Magnum PI si ferma allo 0.9 con poco più di 6 milioni perdendo 3 decimi, un calo significativo che penalizza l'intera serata. Bull è più consolidato e perde solo lo 0.1 fermandosi allo 0.8 di rating con 6,7 milioni.
911 e The Resident perdono lo 0,1 dimostrando una certa solidità e fedeltà verso il prodotto da parte degli spettatori FOX, male ABC con Dancing with the Stars che avrebbe bisogno di andare in pausa se non addirittura in soffitta, fermo allo 0,8 di rating con 7 milioni, meglio The Good Doctor con l'1.1 e 7,2 milioni lontano però dai fasti dello scorso anno.
NB: sono dati FINALI
8:00 pm
NBC The Voice (8-10 pm) 2.1 rating 10,1 milioni
CBS The Neighborhood 1.3 rating 8,1 milioni
8:30 pm Happy Together 1.0 5,95 milioni
FOX The Resident 1.0 rating 4,9 milioni
ABC Dancing with the Stars (8-10 pm) 0.8 rating 7 milioni
9:00 pm
FOX 911 1.5 rating 6,1 milioni
CBS Magnum P.I. 0.9 rating 6,2 milioni
10:00 pm
NBC Manifest 1.8 rating 8,45 milioni
ABC The Good Doctor 1.1 rating 7,2 milioni
CBS Bull 0.8 rating 6,7 milioni
Rating totali (18-49 anni)
NBC 2.0
FOX 1.2
CBS 1.0
ABC 1.0
CW 0.3
Spettatori totali in milioni
NBC 9,25
ABC 7,1
CBS 6,76
FOX 5,5
CW 840 mila
N.B.: il rating si intende sempre della fascia 18-49 anni di pubblico. 
Ascolti tv lunedì 1 ottobre – I Dati Cable
Su AMC Better Call Saul conquista 1,3 milioni e lo 0,5 di rating stabile rispetto alle puntate precedenti, Lodge 49 280 mila spettatori e meno dello 0,1 di rating