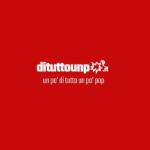 Ascolti tv USA lunedì 12 novembre cala ancora Manifest, cresce The Neighborhood
Ascolti tv USA lunedì 12 novembre, The Neighborhood cresce guadagna lo 0.1 e tocca l'1.1 di rating con 6,1 milioni, tutto stabile il resto della serata CBS con Happy Togehter allo 0.8 con 4,5 milioni, Magnum P.I. a 5,5 milioni e 0.8 di rating, Bull a 6,4 milioni e 0.8 di rating.
Cresce The CW anche se a causa del football trasmesso in alcune zone è il canale soggetto ai cambiamenti più significativi nei dati finali quindi è probabile che ci siano grossi cali rispetto a questi primi dati che vedono Arrow a 1,6 milioni e 0.5 di rating e Legends of Tomorrow a 1,3 milioni e 0.4 di rating.
Su NBC 9 milioni e 1.7 di rating per The Voice, cala ancora Manifest con 1.1 di rating e 6,1 milioni ma secondo gli analisti USA potrebbe crescere nei finali e quindi tornare all'1.2 della scorsa settimana. Da segnalare in ogni caso come settimana dopo settimana sia calata negli ascolti diventando la serie meno vista della fascia oraria, vincendo nei demo ma sempre più vicina a The Good Doctor.
The Good Doctor che è stabile su ABC a 6,5 milioni con 1.0 di rating, così come stabile Dancing with the stars con 7,3 milioni e 0.9.
FOX ha mandato in onda una replica di The Resident e 911 entrambe con lo 0.6 e circa 3 milioni.
Ascolti tv USA lunedì 12 novembre – I Dati
8:00 pm
NBC The Voice (8-10 pm) 1.7 rating 8,96 milioni
ABC Dancing with the Stars (8-10 pm) 0.9 rating 7,3 milioni
CBS The Neighborhood 1.1 rating 6,14 milioni
8:30 pm Happy Together 0.8 4,5 milioni
FOX The Resident (replica) 0.6 rating 2,76 milioni
CW Arrow 0.5

0.4

1,58 milioni
9:00 pm
FOX 911 (replica) 0.6 rating 3 milioni
CBS Magnum P.I. 0.8 rating 5,47 milioni
CW Legends of Tomorrow 0.4

0.3

rating 1,3 milioni
10:00 pm
ABC The Good Doctor 1.0 rating 6,52 milioni
NBC Manifest 1.3

1.2

 1.1 rating 6,1 milioni
CBS Bull 0.8 rating 6,43 milioni
Rating totali (18-49 anni)
NBC 1.5
ABC 0.9
CBS 0.8
FOX 0.6
CW 0.4
Spettatori totali in milioni
NBC 8,01
ABC 7,05
CBS 5,64
FOX 2,88
CW 1,44
N.B.: il rating si intende sempre della fascia 18-49 anni di pubblico. I dati finali saranno inseriti non appena disponibili 
Ascolti tv USA lunedì 12 novembre – I dati cable
Sui canali cable domina il Football di ESPN con 3.5 di rating e oltre 10 milioni di spettatori, Love & Hip Hop Hollywood il programma non sportivo più visto con 1,9 milioni e 1.0