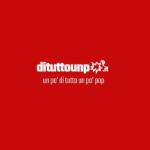 Ascolti tv USA lunedì 4 novembre
Ascolti tv USA lunedì 4 novembre – Una serata sostanzialmente stabile quella del lunedì, con ascolti ormai consolidati, ma che possono regalare piccole gioie come il record stagionale di The Neighborhood che sfiora i 6 milioni con 0.9 di rating e possiamo agevolmente supporre che la serie vivrà almeno un altro anno. A seguire Bob's Heart Abishola perde un decimo con 5,7 milioni e 0.7 di rating, in calo di uno 0.1 anche All Rise a 0.6 ma con 5,1 milioni e 5,7 milioni e 0.6 per Bull che tocca anche il record negativo nel totale del pubblico.
9-1-1 e The Voice con 1.3 si contendono la palma di show più visto tra i 18-49 anni ma con rispettivamente 6 milioni per la serie Fox e 7,8 per le due ore di show NBC. Su Fox Prodigal Son è stabile a 3,2 milioni e 0.7 alle 21 mentre su NBC alle 22 Bluff City Law è stabile a 3,4 milioni e 0.5 di rating (ma la serie è praticamente cancellata).
Il dato di The CW e ABC è da rivedere nelle segnalazioni di domani a causa di possibili spostamenti per un ritardo del football nei canali regionali.
Ascolti tv USA lunedì 4 novembre – I dati
N.B. il dato di ABC e The CW potrebbe subire aggiustamenti anche considerevoli per la programmazione locale di football, domani nell'appuntamento con gli ascolti di martedì vi segnaleremo i dati definitivi
8:00 pm
NBC The Voice (8-10 pm) 1.43 rating 7.83 milioni
FOX 9-1-1 1.3 rating 6 milioni
ABC Dancing with the Stars (8-10 pm) 1.0 rating 6.85milioni
CBS The Neighborhood 0.9 rating 5.95 milioni
8:30 Bob Hearts Abishola 0.7 rating 5.65 milioni
CW All American R 0.2 rating 770 mila
9:00 pm
FOX Prodigal Son 0.7 rating 3.19 milioni
CBS All Rise 0.6 rating 5.1 milioni
The CW Black Lightning  0.2 rating 730 mila
10:00 pm
ABC The Good Doctor  0.9 rating 5.91 milioni
CBS Bull 0.6 rating 5.71 milioni
NBC Bluff City Law 0.5 rating 3.36 milioni
Rating totali (18-49 anni)
FOX 1.1
NBC 1.1
ABC 1.0
CBS 0.7
CW 0.2
Spettatori totali in milioni
ABC 6.54
NBC 6.34
CBS 5.60
FOX 4.59
CW 0.75
N.B.: il rating si intende sempre della fascia 18-49 anni di pubblico. I dati finali saranno inseriti non appena disponibili.