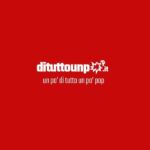 Ascolti tv USA martedì 19 febbraio
Ascolti tv USA martedì 19 febbraio – La serata di ieri in USA è una quasi fotocopia di quella della scorsa settimana. Partiamo da NBC dove resta stabile il gioco Ellen's Game of Game con 1.4 di rating e 6 milioni di spettatori, a seguire l'episodio dedicato a Beth di This Is Us recupera un decimo dal dato più basso di sempre di martedì scorso (qui i dettagli), registrando un 1.8 di rating e più di 7 milioni di spettatori.
Si ferma la scivolata delle comedy ABC verso l'anonimato, sono tutte stabili: American Housewife (0.9 di rating), The Kids are Alright (0.7) e Splitting Up Together (0.6), tranne Black-ish che perde un decimo (0.7). Stabile anche The Rookie con il suo terzo posto nello slot delle 22, con uno 0.6 di rating e 3.54 milioni di spettatori.
Su CBS, NCIS resta la serie tv più vista nei totali con 12.67 milioni di spettatori (però in calo di due decimi nel rating, 1.2). A seguire perde un decimo FBI (0.9), stabile invece NCIS: New Orleans (0.8).
Su FOX con i penultimi episodi: Lethal Weapon sale (+0.1) al 0.8 di rating. A seguire The Gifted conferma la rotta verso la cancellazione con uno 0.5 di rating e 1.62 milioni di spettatori.
Su The CW ieri sono andate in onda le repliche di The Flash e Roswell, New Messico.
Ascolti tv USA martedì 19 febbraio – I dati
ore 8:00 pm
NBC – Ellen's Game of Game 1.4 rating 6.09 milioni
CBS – NCIS 1.2 rating 12.67 milioni
ABC – American Housewife 0.9 rating 4.37 milioni
8:30 The Kids are Alright 0.7 rating 3.41 milioni
FOX – Lethal Weapon  0.8 rating 3.28 milioni
CW – The Flash – R 0.2 rating 684 mila
ore 9:00 pm
NBC – This is Us 1.8 rating 7.56 milioni
CBS – FBI 0.9 rating 9.05 milioni
ABC – black-ish 0.7 rating 2.89 milioni
9:30 Splitting Up Together 0.6 rating 2.42 milioni
FOX – The Gifted 0.5 rating 1.62 milioni
CW – Rowell, New Mexico – R 0.2 rating 631 mila
ore 10:00 pm
NBC – New Amsterdam 1.0 rating 5.61 milioni
CBS – NCIS New Orleans 0.8 rating 6.99 milioni
ABC – The Rookie 0.6 rating 3.54 milioni
Rating totali (18-49 anni)
NBC 1.4
CBS 1.0
ABC 0.7
FOX 0.6
CW 0.2
Spettatori totali (in milioni)
CBS 9.57
NBC 6.42
ABC 3.36
FOX 2.45
CW 0.66
Appena disponibili saranno inseriti i dati finali con le necessarie modifiche laddove significative nei rating segnalate in rosso. Il rating si riferisce alla fascia di pubblico 18-49 anni.