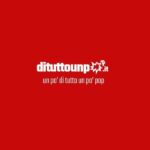 Ascolti Tv USA martedì 2 ottobre FBI e Lethal Weapon stabili, calano This is Us e New Amsterdam
CBS dopo il lunedì si riconsola con un martedì che la vede vincere nei totali ma soprattutto con il successo di FBI che è stabile rispetto alla premiere e conquista 9,4 milioni con l'1.2 di rating superando This is Us nei totali degli spettatori. La serie di NBC, diretta competitor di FBI si ferma a 8,8 milioni e 2.4 di rating perdendo lo 0.6 e il totale più basso di sempre, avviandosi sulla strada di una serie tv da recuperare successivamente.
Tiene Lethal Weapon alle 9 pm su FOX con lo 0,8 di rating e 3,2 milioni di spettatori, mentre cala The Gifted che conquista solo 2,3 milioni e lo 0,7 di rating. Su CBS alle 8 pm NCIS si ferma poco sotto i 12 milioni e 1.4 di rating, mentre The Voice su NBC conquista 9,2 milioni e 1.8 di rating.
New Amsterdam scende all'1.6 (1.5 nei dati finali) di rating con 7,5 milioni perdendo nei totali il confronto con NCIS New Orleans su CBS. In casa ABC continua il flop di Dancing with the Stars fermo a 6,1 milioni e 0,8 di rating.
Ascolti Tv USA martedì 2 ottobre – I Dati
ore 8:00 pm
NBC The Voice 1.8 rating 9,2 milioni
CBS NCIS 1.4 rating 11.93 milioni
ABC Dancing with the Stars (fino alle 10) 0.8 rating 6,1 milioni
FOX The Gifted 0.7 rating 2,3 milioni
ore 9:00 pm
NBC This is Us 2.4 rating 8,8 milioni
CBS FBI 1.2 rating 9,4 milioni
FOX Lethal Weapon 0.8 rating 3,2 milioni
CW The Outpost 0.1 rating 600 mila
ore 10:00 pm
NBC New Amsterdam 1.6

1.5

rating 7,4 milioni
CBS NCIS New Orleans 1.0 rating 7,84 milioni
ABC A Million Little Things (r) 0.5 rating 2.8 milioni
Rating totali (18-49 anni)
NBC 1.9
CBS 1.2
FOX 0.8
ABC 0.7
CW 0.1
Spettatori Totali in milioni
CBS 9,7
NBC 8,48
ABC 5
FOX 2,71
CW 570 mila
N.B.: il rating si intende sempre della fascia 18-49 anni di pubblico. In rosso i dati finali (quando disponibili), il dato finale esce successivamente. 
Ascolti Tv USA martedì 25 settembre: bene NBC con This is Us e New Amsterdam
Ascolti tv usa martedì 2 ottobre – Dati cable
Oltre 6 milioni di spettatori e il 2.1 di rating per l'incontro di Baseball MLB su ESPN. Stabile Mayans MC su FX allo 0.6 di rating con 1,38 milioni di spettatori, 928 mila e 0.4 di rating per The Purge e 0.3 con 734 mila spettatori per il finale di Wrecked, Mr Inbetween fermo allo 0.2 di rating.