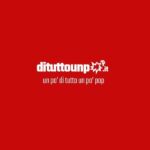 Ascolti tv USA martedì 5 marzo – L'analisi
Ascolti tv USA martedì 5 marzo – Balzo di The Rookie su ABC grazie al traino di The Bachelor, la serie guadagna due decimi rispetto allo scorsa settimana e ottiene il dato migliore nel totale del pubblico dal terzo episodio e il rating 18-49 anni migliore dall'11 dicembre con 4,5 milioni e 0.8 di rating. The Bachelor Women Tell All, la puntata in cui le concorrenti raccontano la loro esperienza, ottiene 6 milioni e 1.6 di rating in apertura.
Su NBC The Voice vince la serata ma con solo 1.8 (-0.4) di rating e 10.1 milioni, a seguire This is Us ottiene 7,8 milioni e 1.7 di rating perdendo un decimo rispetto all'ultimo episodio in onda, ora la serie non farà più pause fino al finale di stagione. A seguire New Amsterdam 5,9 milioni e 1.0 di rating stabile.
Stabile in casa The CW The Flash con 1,69 milioni e 0.6 di rating mentre Roswell New Mexico cresce con 1 milione e 0.3 di rating dopo il calo andando in onda dopo una replica.
Su CBS repliche di NCIS e FBI, mentre su Fox in replica Masterchef Celebrity.
Ascolti tv USA martedì 5 marzo – I dati
ore 8:00 pm
NBC – The Voice 1.8 rating 10.07 milioni
ABC – The Bachelor 8-10 pm 1.6 rating 6 milioni
CBS – NCIS re 0.6 rating 7.45 milioni
FOX – Masterchef Celebrity Showdown re 8-10 pm 0.6 rating 2 milioni
CW – The Flash 0.6 rating 1.7 milioni
ore 9:00 pm
NBC – This is Us 1.7 rating 7.763 milioni
CBS – FBI re 0.6 rating 5.4 milioni
CW – Rowell, New Mexico 0.3 rating 1.06 milioni
ore 10:00 pm
NBC – New Amsterdam 1.0 rating 5.87 milioni
ABC – The Rookie 0.8 rating 4.47 milioni
CBS – FBI re 0.4 rating 3.84 milioni
Rating totali (18-49 anni)
NBC 1.5
ABC 1.3
CBS 0.6
FOX 0.6
CW 0.4
Spettatori totali (in milioni)
NBC 7.9
CBS 5.57
ABC 5.51
FOX 2.07
CW 1.37
Appena disponibili saranno inseriti i dati finali con le necessarie modifiche laddove significative nei rating segnalate in rosso. Il rating si riferisce alla fascia di pubblico 18-49 anni.