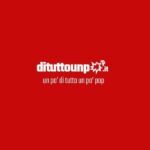 Ascolti tv USA martedì 9 ottobre stabile The Flash, calano FBI e ritorno negativo per Black Lightning
Record negativo di sempre per la diretta degli American Music Award con l'1.8 di rating e 6,6 milioni.
Su The CW ritorno in pari con la sua media della scorsa stagione e con il finale per The Flash con 2,1 milioni e 0.8 di rating mentre a seguire tocca il record negativo Black Lightning con 1,2 milioni e 0.4 di rating.
Stabile The Gifted su Fox superato da The Flash con 2 milioni e 0.7 di rating, mentre perde un altro decimo Lethal Weapon a 3 milioni e 0.7 di rating.
Su NBC The Voice si mantiene stabile con 9 milioni e 1.8 di rating, mentre This is Us con 8,8 milioni e 2.3 di rating perde lo 0.1, stessa riduzione anche per New Amsterdam a 7,1 e 1.4 di rating.
Su CBS 12,2 milioni e 1.4 per NCIS, FBI perde due decimi fermandosi all'1.0 ma con 9,1 milioni di spettatori, NCIS New Orleans 7,9 milioni e 0.9 di rating.
Ascolti tv USA martedì 9 ottobre – I dati Finali
ore 8:00 pm
NBC The Voice 1.8 rating 9 milioni
ABC American Music Awards 2018 (8-11 pm) 1.8 rating 6,5 milioni
CBS NCIS 1.4 rating 12.1 milioni
The CW The Flash 0.8 rating 2 milioni
FOX The Gifted 0.7 rating 2 milioni
ore 9:00 pm
NBC This is Us 2.3 rating 8,8 milioni
CBS FBI 1 rating 9,1 milioni
FOX Lethal Weapon 0.7 rating 2,9 milioni
CW Black Lightning 0.4 rating 1,2 milioni
ore 10:00 pm
NBC New Amsterdam 1.4 rating 7,1 milioni
CBS NCIS New Orleans 0.9 rating 7,9 milioni
Rating totali (18-49 anni)
NBC 1.8
ABC 1.8
CBS 1.1
FOX 0.7
CW 0.6
Spettatori Totali in milioni
CBS 9,7
NBC 8,31
ABC 6,55
FOX 2,5
CW 1,6
N.B.: il rating si intende sempre della fascia 18-49 anni di pubblico. In rosso i dati finali (quando disponibili), il dato finale esce successivamente. 
Ascolti Tv USA martedì 9 ottobre – I dati cable
Mayans MC perde lo 0.1 e si ferma a 0.5 di rating con 1,3 milioni, The Purge stabile a 1 milione e 0.4 di rating.