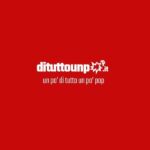 Ascolti tv USA mercoledì 12 dicembre, crescono le comedy ABC
Ascolti tv usa mercoledì 12 dicembre, su CBS Survivor conquista 7,7 milioni e 1.5 di rating, SEAL Team raggiunge 6,5 milioni di spettatori e 1.0 di rating toccando il numero più alto di spettatori dal 31 gennaio e il record nei rating dal 17 gennaio, cresce anche Criminal Minds a 5,4 milioni e 0.8.
Crescono anche le comedy ABC con The Goldbergs a 5,3 milioni, record di stagione, ma con 1.1 di rating in calo a seguire American Housewife cresce di un decimo a 1.0 e tocca il record di stagione nel totale del pubblico con 4,6 milioni, Modern Family tocca il record di spettatori da oltre 11 mesi con 5,7 milioni e guadagna lo 0.1 in rating con 1.4, Single Parents 3,9 milioni e 0.9 di rating, infine A Million Little Things, che da gennaio si sposta al giovedì dopo Grey's Anatomy, stabile a 3,4 milioni con 0.7 di rating.
Su NBC Ellen's Game fo Games debutta con 5,9 milioni e 1.2 di rating, Little Big Shots 5,2 milioni e 0.8. Su The CW Riverdale e All American sono stabili con 1,2 milioni e 0.4 e 712 mila e 0.2.
Ascolti tv USA mercoledì 12 dicembre- I dati
ore 8:00 pm
CBS Survivor 1.5 rating 7,7 milioni
NBC Ellen's Game of Games 1.2 rating 5,95 milioni
ABC The Goldbergs 1.1 rating 5,3 milioni
8:30 American Housewife 1.0 rating 4,6 milioni
FOX Empire re 0.6 rating 2,18 milioni
CW Riverdale 0.4 rating 1,2 milioni
ore 9:00 pm 
ABC Modern Family 1.4 rating 5,78 milioni
ore 9:30 Single Parents 0.9 rating 3,6 milioni
SEAL Team 1.0 rating 6,54 milioni
NBC Little Big Shots 0.8 rating 5,2 milioni
FOX Star re 0.5 rating 1,6 milioni
CW All American 0.2 rating 710 mila
ore 10:00 pm
CBS Criminal Minds 0.8 rating 5,4 milioni
ABC A Million Little Things 0.7 rating 3,3 milioni
NBC A Legendary Christmas with John and Chrissy 0.4 rating 2,25 milioni
Rating totali
FOX 0.5
NBC 0.8
CBS 1.1
ABC 1.0
CW 0.3
Totali Ascolti in milioni
CBS 6,55
NBC 4,47
ABC 4,33
FOX 1,90
CW 0,96
Ascolti tv USA mercoledì 12 dicembre – Dati Cable
I dati cable di mercoledì 12 dicembre saranno inseriti appena disponibili