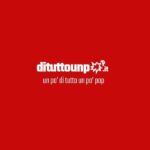 Ascolti TV USA mercoledì 2 ottobre stabile la serata ABC, male il debutto di Almost Family
Ascolti tv USA mercoledì 2 ottobre – Fox vince complessivamente la serata con l'1.4 di rating nel pubblico 18-49 anni ma solo grazie a The Masked Singer anche se in forte calo rispetto alla premiere. Il talent del "cantante mascherato" perde lo 0.6 di rating fermandosi a 1.9 e 6.75 milioni cedendo a Chicago Med la palma di show più visto in assoluto della serata. A seguire l'esordio di Almost Family delude le attese con 0.8 e 3 milioni perdendo di fatto tutto il traino di chi l'aveva preceduta.
Stabile la serata ABC: alle 22 Stumptown dopo i buoni dati nei primi 7 giorni che hanno visto una crescita del 100% nei rating, confermano i dati della scorsa settimana con 0.7 tra i 18-49 anni e 4 milioni di spettatori. Stabili anche The Goldbergs a 4,3 milioni e 1.0, Schooled con 0.8 e 3,4 milioni e Modern Family con 4,3 milioni e 1.1 di rating, cresce invece Single Parents a 2,9 milioni e 0.8.
In casa CBS Survivor scende a 6,5 milioni e 1.2 di rating, mentre il resto della serata a tinte action non entusiasma il pubblico con SEAL Team a 5,2 milioni e 0.7 in calo di un decimo rispetto alla media della precedente stagione e SWAT che esordisce con un record negativo a 4,1 milioni e 0.6 di rating.
Sempre solida la serata Chicago: Chicago Med e Fire sono stabili con 7,6 milioni e rispettivamente 1.0 e 1.1 di rating, in leggero calo PD con 6 milioni e 1.0 di rating.
I dati
8:00 pm
FOX The Masked Singer 1.9 rating 6.75 milioni
CBS Survivor 1.2 rating 6.5 milioni
NBC Chicago Med  1.0 rating 7.55 milioni
ABC The Goldbergs 1.0 rating 4.31 milioni
8:30 Schooled  0.8 rating 3.40 milioni
CW iHeartRadio Music Festival Night 1 0.2 rating 890 mila
9:00 pm
NBC Chicago Fire 1.1 rating 7.57 milioni
ABC Modern Family 1.1 rating 4.3 milioni
9:30 Single Parents  0.8 rating 2.92 milioni
FOX Almost Family – Premiere 0.8 rating 2.95 milioni
CBS SEAL Team – Premiere 0.7 rating 5.23 milioni
10:00 pm
NBC Chicago PD  1.0 rating 6  milioni
ABC Stumptown 0.7 rating 3.95 milioni
CBS SWAT – Premiere 0.6 rating 4.07 milioni
Rating totali (18-49 anni)
FOX 1.4
NBC 1.0
CBS 0.8
ABC 0.8
CW 0.2
Spettatori totali in milioni
FOX 7.04
NBC 6.85
CBS 5.27
ABC 3.80
CW 0.89
N.B.: il rating si intende sempre della fascia 18-49 anni di pubblico. I dati finali e i dati cable di oggi saranno inseriti nell'appuntamento con gli ascolti di domani
Altre Segnalazioni
Nei dati di martedì sera da registrare un dato definitivo più alto per The Conners con 1.2 e 5.6 milioni, mentre New Amsterdam cala rispetto ai dati iniziali e si ferma a 0.8 con 5.3 milioni di spettatori.