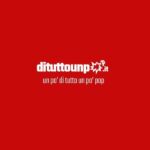 Ascolti tv usa mercoledì 26 settembre: continua la buona settimana NBC con una solida Chicago Night, Empire il più visto, A Million Little Things non convince
NBC per la prima volta in questa settimana non vince nei rating 18-49, a discapito di FOX grazie soprattutto a Empire che torna con 1.9 di rating e 6 milioni in calo rispetto alla scorsa premiere ma in crescita rispetto al finale (2.4 e 1.7), bene anche Star a 1.5 e 4.7 milioni.
Ma NBC può gioire perchè con oltre 7 milioni vince nei totali degli spettatori grazie alla serata più generalista di tutte con i tradizionali procedurali di Dick Wolf ambientati a Chicago: la serata Chicago è solida e funziona e fa "squadra", una serata trascorsa su NBC. Chicago Med, Chicago Fire e Chicago PD sono però in calo nei rating rispetto alle scorse premiere ma in linea con la media dello scorso anno.
Per ABC non sarà una stagione facile. Single Parents debutta bene dopo Modern Family conquistando l'1,3 con 4,9 milioni e mantenendo gran parte del pubblico di Modern Family che parte con 1.6 e 5,4 milioni in linea con la fine dello scorso anno. The Goldbergs apre la serata con 1.4 e 5,1 milioni in leggero calo ma a seguire American Housewife fa meglio di Speechless. A Million Little Things debutta con solo 1.1 di rating e cinque milioni diventando il drama con il debutto più debole ma facendo meglio della media di Designated Survivro.
Tv USA 26 settembre – I dati
Fascia 8 pm
FOX Empire 1.9 rating – 6,1 milioni
CBS Survivor (fino 9:30) 1.6

1.7

rating – 7.83 7.67 milioni
ABC 8:00 The Goldbergs 1.4 rating – 5.13 milioni
8:30 American House wife 1.2 rating – 4.43 milioni
NBC Chicago Med 1.2 rating – 7.68 milioni
The CW Burden of Truth 0.1 rating – 580 mila
Fascia 9 pm
ABC Modern Family 1.6 rating – 5.4 milioni
ore 9:30 Single Parents 1.3 rating – 4.9 milioni
FOX Star 1.5

1.4

rating – 4.6 4.73 milioni
NBC Chicago Fire 1.2

1.3

rating – 8.08 7.96 milioni
Fascia 10 pm
CBS Big Brother (9:30 – 11) 1.7 rating – 5.72 milioni
NBC Chicago PD 1.2 rating 7.14 milioni
ABC A Million Little Things 1.1 rating – 5 millioni
N.B.: il rating si intende sempre della fascia 18-49 anni di pubblico. In rosso i dati finali (quando disponibili), il dato finale esce successivamente. 
Rating 18-49 anni
FOX 1.7
CBS 1.6
ABC 1.3
NBC 1.2
CW 0.1
Totali spettatori (milioni)
NBC 7.59
CBS 6.7
FOX 5.4
ABC 4.99
CW 540 mila
Ascolti tv USA 26 settembre cable
Il nuovo episodio di American Horror Story: Apocalypse su FX conquista 1,94 milioni con lo 0.9 di rating scendendo dello 0.2 rispetto alla scorsa settimana, il debutto di South Park su Comedy Central è stato visto da 1 milione di spettatori con lo 0.7 di rating. It's Always Sunny In Philadelphia di FXX conquista 312 mila spettatori e lo 0.2.