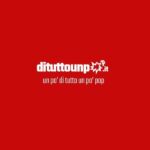 Ascolti tv USA mercoledì 3 ottobre, solida la Chicago Night, male CBS e A million little things
Serata pessima un po' per tutti i canali tranne per NBC che anche se la stagione è appena iniziata sembra destinata a vincere anche questa stagione. ABC e CBS dovranno ragionare profondamente sul proprio palinsesto.
Su CBS SEAL Team torna con la sua seconda stagione in calo sia rispetto alla sua media che al suo finale fermandosi a 5.1 milione e 0.8 di rating, a seguire il 300° episodio di Criminal Minds è anche quello con il record negativo sia nei totali che tra i 18-49 anni con 4,4 milioni e 0.7 di rating.
Criminal Minds nei rating fa anche peggio del secondo episodio di A Million Little Things che cala a 3.8 milioni e 0.8 di rating con meno 0.3 di rating rispetto alla scorsa settimana stabile rispetto alla media di Desingated Survivor, perde uno 0.2 anche Single Parents ma in una due ore comedy complessivamente compatta di ABC: The Goldbergs 5,1 milioni e 1.3 e American Housewife 4,4 milioni e 1.1 di rating entrambe perdono lo 0.1, Modern Family con 5,4 milioni e 1.4 di rating perde lo 0.2.
Record negativo per Empire su FOX con 5 milioni e 1.5 di rating perdendo un milioni e lo 0.4 di rating rispetto alla scorsa settimana, meno 0.2 per Star con 1.2 di rating e 4 milioni di spettatori.
La serata Chicago che ha visto anche un crossover tra le tre serie Chicago Med, Chicago Fire e Chicago Med ottiene una media di 8,2 milioni e 1.3 di rating, nello specifico 8 milioni e 1.3 per Chicago Med, 8,7 e 1.3 per Chicago Fire e 7,8 e 1.2 per Chicago PD.
Ascolti tv USA mercoledì 3 ottobre – I dati
ore 8:00 pm
CBS Survivor 1.5 rating 7,2 milioni
FOX Empire 1.5 rating 5 milioni
NBC Chicago Med 1.3 rating 7,98 milioni
ABC The Goldbergs 1.3 rating 5,1 milioni
8:30 American Housewife 1.1 rating 4,4 milioni
CW Burden of Truth 0.1 rating 700 mila
ore 9:00 pm 
ABC Modern Family 1.4 rating 5,3 milioni
9:30 Single Parents 1.1 rating 4,2 milioni
NBC Chicago Fire 1.3 rating 8.7 milioni
FOX Star 1.2 rating 4,4 milioni
CBS SEAL Team 0.8 rating 5,1 milioni
ore 10:00 pm
NBC Chicago PD 1.2 rating 7,76 milioni
ABC A Million Little Things 0.8 rating 3,8 milioni
CBS Criminal Minds 0.7 rating 4,4 milioni
Rating totali
FOX 1.4
NBC 1.2
ABC 1.1
CBS 1.0
CW 0.1
Totali Ascolti in milioni
NBC 8,16
CBS 5,58
ABC 4,59
FOX 4,53
CW 560 mila
Ascolti tv USA mercoledì 3 ottobre – Dati Cable
Il Baseball su TBS con 1.8 e oltre 6 milioni è il programma cable più visto, risale American Horror Story: Apocalypse di FX all'1.0 (+0,1) con 2 milioni di spettatori, South Park 925 mila e 0.5 di rating su Comedy Central, stabile su FXX It's Always Sunny in Philadelphia allo 0.2 di rating, su OWN Greenleaf 1 milione e 0.3 di rating.