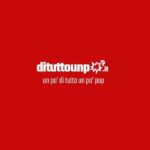 Ascolti tv USA mercoledì 30 gennaio – L'analisi
Ascolti tv USA mercoledì 30 gennaio – Con NBC in replica il pubblico si redistribuisce a beneficio degli altri canali, soprattutto FOX. Su FOX il nuovo show The Masked Singer registra un 2.6 di rating, in crescita di tre decimi rispetto alla puntata precedente, è il miglior dato dal debutto. Lo show è stato rinnovato per una seconda stagione, a conferma che il canale si concentrerà maggiormente sui show, sport e altri eventi live.
Su ABC un nuovo episodio di The Goldbergs registra un 1.3 di rating con quasi sei milioni di spettatori (+0.1 di rating), cala invece lo spinoff, Schooled che si ferma a un 1.0 di rating (-0.1). Le altre comedy della serata, Modern Family e Single Parents, si fermano rispettivamente a un 1.0 (stabile) e 0.8 (+0.1) di rating.
Su CBS, dopo il debutto la versione vip di Big Brother cresce di un decimo fermandosi a un 1.2 di raiting. Questa settimana SEAL Team non è andato in onda, al suo posto repliche di The Big Bang Theory e Young Sheldon, che insieme registrano circa uno 0.6 di rating. contro lo 0.8 registrato da Seal Team scorsa settimana, con un episodio inedito. Criminal Minds, con il penultimo episodio della penultima stagione, è stabile con uno 0.8 di rating e 4.7 milioni.
Su The CW stallo totale con Riverdale (0.3 di rating) e All Americans (0.2 di rating), la seconda sotto il milione di spettatori.
Ascolti tv USA mercoledì 30 gennaio – I dati
ore 8:00 pm
ABC The Goldbergs 1.3 rating 5.7 milioni
ore 8:30 Schooled 1.0 rating 4.6 milioni
CBS Big Brother Celebrity Edition 1.2 rating 4.8 milioni
FOX Gordon Ramsay's 24 Hours to Hell and Back 1.2 rating 4.2 milioni
NBC Chicago Med R 0.8 rating 5.5 milioni
The CW Riverdale 0.4 rating 1.13 milioni
ore 9:00 pm
FOX The Masked Singer 2.6 rating 7.8 milioni
ABC Modern Family 1.2 rating 4.9 milioni
9:30 Single Parents 0.8 rating 3.3 milioni
NBC Chicago Fire 0.7 rating 5 milioni
CBS The Big Bang Theory R 0.6 rating 3.6 milioni
9:30 Young Sheldon R 0.5 3.3 milioni
CW All American 0.2 rating 766 mila
ore 10:00 pm
CBS Criminal Minds 0.8 rating 4.7 milioni
NBC Chicago PD R 0.6 rating 4.8 milioni
ABC Match Game 0.6 rating 2.6 milioni
Rating totali (18-49 anni)
FOX 1.9
ABC 0.9
CBS 0.8
NBC 0.7
CW 0.3
Spettatori Totali in milioni
FOX 6.04
NBC 5.12
ABC 4.22
CBS 4.09
CW 1.03
N.B.: il rating si intende sempre della fascia 18-49 anni di pubblico. In rosso i dati finali (se presenti cambiamenti), il dato finale esce successivamente. 
Ascolti tv USA mercoledì – I dati cable
I dati delle reti via cavo verranno inseriti appena disponibili