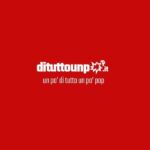 Ascolti tv USA mercoledì 5 dicembre, cala Single Parents
Ascolti tv usa mercoledì 5 dicembre, una serata quasi inedita considerando dicembre, con tutte prime tv e nessuna replica o speciale festivo.
ABC è ormai in totale difficoltà il mercoledì e considerando i numeri del martedì resta difficile immaginare che venga mantenuta la doppia ora comedy in entrambe le serate. The Goldbergs apre stabile con 4,9 milioni e 1.2 di rating, a seguire American Housewife 4 milioni e 0.9 in calo di un decimo, Modern Family stabile a 1.3 e 4,9 milioni mentre perde un decimo scendendo al record negativo Single Parents con 3,37 milioni e 0.8 (peccato perchè probabilmente è la migliore novità autunnale); A Million Little Things chiude perdendo lo 0.1 con 3,2 milioni e 0.7 di rating.
Dopo due settimane di pausa Criminal Minds perde due decimi alle 10 pm su CBS e si ferma allo 0.7 con 4,5 milioni di spettatori, toccando il minimo della serie già raggiunto il 14 novembre. Prima di lei Survivor ottiene 7,5 milioni e 1.5 di rating e SEAL Team 5,3 milioni e 0.8 in calo entrambe.
Su NBC i finali autunnali delle serie di Chicago ottengono 8,1 milioni e 1.2 di rating Chicago Med toccando il record nella nuova serata nel totale del pubblico, Chicago Fire perde un decimo a 1.2 di rating e 7,9 milioni ma cresce rispetto allo scorso anno, +0.1 per Chicago PD a 6,8 milioni e 1.1.
Stabile su The CW Riverdale con 1,1 milioni e 0.4 di rating mentre All American tocca il record negativo con 666 mila spettatori e lo 0.2.
Il fall finale di Empire e Star (entrambe torneranno a marzo) toccano 5 milioni e 1.5 (in calo rispetto allo scorso anno) e 3,9 milioni e 1.2 di rating per Star che cresce rispetto a settimana scorsa.
Ascolti tv USA mercoledì 5 dicembre- I dati
ore 8:00 pm
CBS Survivor 1.5 rating 7,5 milioni
FOX Empire 1.5 rating 5,05 milioni
NBC Chicago Med 1.2 rating 8,13 milioni
ABC The Golfbergs 1.2 rating 4,9 milioni
8:30 American Housewife 0.9 rating 4 milioni
CW Riverdale 0.4 rating 1,1 milioni
ore 9:00 pm 
ABC Modern Family 1.3 rating 4,8 milioni
ore 9:30 Single Parents 0.8 rating 3,3 milioni
NBC Chicago Fire 1.2 rating 7,9 milioni
FOX Star 1.2 rating 3,9 milioni
CW All American 0.2 rating 670 mila
ore 10:00 pm
NBC Chicago PD 1.1 rating 6,82 milioni
ABC A Million Little Things 0.7 rating 3,2 milioni
CBS Criminal Minds 0.7 rating 4,5 milioni
Rating totali
FOX 1.3
NBC 1.2
CBS 1.0
ABC 0.9
CW 0.3
Totali Ascolti in milioni
NBC 7,62
CBS 5,7
FOX 4,47
ABC 3,92
CW 0,89
Ascolti tv USA mercoledì 5 dicembre – Dati Cable
I dati cable di mercoledì 5 dicembre saranno inseriti appena disponibili