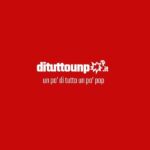 Ascolti tv USA mercoledì 7 novembre, nessuna modifica nei dati finali
Ascolti tv usa mercoledì 7 novembre, dopo i cali di Halloween le varie serie tv riprendono i numeri di questa stagione, così su ABC The Goldbergs riguadagna i 3 decimi persi la scorsa settimana e torna a 1.3 con 5,1 milioni, +0.2 per American Housewife a 1.1 e 4,5 milioni, +0.2 anche per Modern Family con 1.4 di rating e 5,4 milioni, mentre Single Parents guadagna lo 0.1 e torna all'1.0 con 3,8 milioni. Alle 10 pm dopo settimane di stabilità perde lo 0.1 A Million Little Things con 3,28 milioni e 0.7 di rating, minimo stagionale.
Su FOX Empire recupera 3 decimi e tocca 1.5 di rating con 5 milioni, Star guadagna 2 decimi e si ferma a 1.1 con 3,7 milioni di spettatori.
Su NBC sia Chicago Med che Chicago Fire guadagnano lo 0.1 con 1.2 e 1.3 rispettivamente e 8,4 e 8,2 milioni, alle 10 pm Chicago PD è stabile all'1.1 con 6,9 milioni.
Sulla CBS Survivor apre la serata con 1.6 e 7,6 milioni a seguire+0.1 sia per SEAL Team a 0.9 e 5,6 milioni che per Criminal Minds con 4,5 milioni e 0.8 di rating.
Riverdale su The CW si ferma allo 0.4 con 1,36 milioni mentre All American ottiene 776 mila spettatori con lo 0.3 di rating.
Ascolti tv USA mercoledì 7 novembre – I dati Finali
ore 8:00 pm
CBS Survivor 1.6 rating 7,6 milioni
FOX Empire 1.5 rating 5 milioni
ABC The Goldbergs 1.3 rating 5,1 milioni
8:30 American Housewife 1.1 rating 4,5 milioni
NBC Chicago Med

 

1.2 rating 8,4 milioni
CW Riverdale 0.4 rating 1,36 milioni
ore 9:00 pm 
ABC Modern Family 1.4 rating 5,4 milioni
9:30 Single Parents 1.1 rating 3,8 milioni
NBC Chicago Fire 1.3 rating 8,2 milioni
FOX Star 1.1 rating 3,7 milioni
CBS SEAL Team 0.9 rating 5,6 milioni
CW All American 0.3 rating 776 mila
ore 10:00 pm
NBC Chicago PD 1.1 rating 6,9 milioni
CBS Criminal Minds 0.8 rating 4,5 milioni
ABC A Million Little Things 0.7 rating 3,3 milioni
Rating totali
FOX 1.3
NBC 1.2
CBS 1.1
ABC 1.1
CW 0.4
Totali Ascolti in milioni
NBC 7,83
CBS 5,93
ABC 4,42
FOX 4,37
CW 1,07
Ascolti tv USA mercoledì 7 novembre – Dati Cable
American Horror Story: Apocalypse si accomoda dietro l'NBA con 0.8 e 1,6 milioni in crescita rispetto alla scorsa settimana. 0.5 e 800 mila spettatori per South Park su Comedy Central, 0.2 per il finale di stagione di It's Always Sunny in Philadelphia e 0.3 per Greenleaf.
Flash Ascolti Martedì 6 Novembre
Giornata elettorale con NBC, ABC e CBS che hanno seguito i risultati delle elezioni midterm e The CW ha trasmesso delle repliche. L'unico canale con inediti è stato FOX con The Gifted allo 0.7 con 2,3 milioni e Lethal Weapon allo 0.7 con 3,3 milioni. Anche sui canali cable sono le elezioni a dominare con CNN che supera Fox News, The Purge su USA Network con lo 0.4 e Mayans MC su FX con lo 0.5 hanno chiuso le rispettive prime stagioni rimanendo stabili.