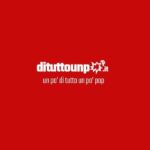 Ascolti tv USA venerdì 16 novembre: crescono Speechless e Fresh off the Boat
Serata di massimi e minimi: su ABC record stagionale per Fresh off the boat e Speechless che finalmente al venerdì iniziano a ingranare con 3,5 milioni e 0.7 e 2,6 milioni e 0.6 entrambe +0.1; record negativi invece su FOX per Last Man Standing e The Cool Kids, il primo perde 2 decimi e si ferma a 6 milioni con 1.1 di rating e il secondo perde 1 decimo allo 0.9 con 4,4 milioni.
Bene, come sempre, la serata CBS con MacGyver stabile allo 0.7 con 6,2 milioni, Hawaii Five-0 cresce a 7,9 milioni con 0.8 (+0.1) con l'episodio del Ringraziamento e cresce Blue Bloods con 8,6 milioni toccando il massimo di pubblico già raggiunto in stagione e lo 0.9 di rating (+0.1).
Su NBC perde un decimo Blindspot con 2,6 milioni e lo 0.4 mentre Midnight Texas è stabile nei rating con 0.4 ma cresce leggermente nel totale di pubblico e i 2,1 milioni toccati ieri sera rappresentano il record stagionale.
Stabile la serata The CW con 710 mila e 0.2 per Dynasty e 408 mila con Crazy ex-girlfriend in crescita allo 0.2.
Ascolti Tv USA venerdì 16 novembre – I dati Finali
Ore 8:00 pm
FOX Last Man Standing 1.1 rating 5,95 milioni
8:30 The Cool Kids 0.9 rating 4,4 milioni
CBS MacGyver 0.7 rating 6,23 milioni
ABC Fresh off the Boat 0.7 rating 3,46 milioni
8:30 Speechless 0.6 rating 2,6 milioni
NBC Blindspot 0.4 rating 2,6 milioni
CW Dynasty 0.2 rating 710 mila
ore 9:00 pm
FOX Hell's Kitchen 0.8 rating 2,8 milioni
CBS Hawaii Five-0 0.8 rating 7,86 milioni
ABC Child Support 0.4 rating 2,36 milioni
NBC Midnight Texas 0.4 rating 2 milioni
CW Crazy ex-girlfriend 0.1

0.2

rating 410 mila
ore 10:00 pm
CBS Blue Bloods 0.9 rating 8,56 milioni
NBC Dateline 0.5 rating 3,2 milioni
ABC 20/20 0.5 rating 3,1 milioni
Rating totali 18-49 anni
FOX 0.9
CBS 0.8
ABC 0.6
NBC 0.4
CW 0.2
Spettatori in milioni
CBS 7,55
FOX 4,38
ABC 2,87
NBC 2,62
CW 0,56
Ascolti tv USA Venerdì 16 novembre – dati cable
Toronto-Boston di NBA su ESPN dalle 7 pm conquista 1,8 miloni e 0.7, 0.7 ma con 2 milioni per Live PD di A&E, con 2,3 milioni è Gold Rush il programma più visto sulla cable