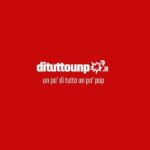 Ascolti tv USA venerdì 19 ottobre: guida Last Man Standing, stabile MacGyver
Continua a calare ma a vincere Last Man Standing: alla quarta settimana tocca l'1.2 1.3 di rating con 6,3 milioni a seguire The Cool Kids che ha appena ottenuto la stagione completa perde lo 0.1 e si ferma a 0.9 e 4,6 milioni. A seguire Hell's Kitchen 0.7 di rating.
Su ABC crescono Fresh Off the Boat e Speechless di uno 0.1 allo 0.6 e 0.5 di rating con 3 e 2,5 milioni di spettatori iniziando quindi a sistemarsi nel loro nuovo orario. Child Support 0.4 e 2 milioni a seguire e 20/20 allo 0.5 e 2,85 milioni.
Nei totali degli spettatori vince ovviamente la CBS con Blue Bloods che domina con 8,3 milioni e 0.8 di rating, Hawaii Five-0 0.8 e 7,3 milioni e MacGyver 6,1 milioni e 0.7 di rating solo quest'ultimo perde lo 0.1 rispetto alla scorsa settimana.
Stabile su NBC Blindspot con 0.5 di rating e 3 milioni di spettatori. Su The CW stabile sia Dynasty che Crazy ex girlfriend a 650 mila e 0.2 di rating e 420 mila e 0.1 di rating.
Ascolti Tv USA venerdì 5 ottobre – I dati
Ore 8:00 pm
FOX Last Man Standing – L'uomo di casa 1.2

1.3

rating 6,3 milioni
8.30 The Cool Kids 0.9 rating 4.56 milioni
CBS MacGyver 0.7 rating 6,1 milioni
ABC Fresh off the Boat 0.6 rating 3 milioni
8:30 Speechless 0.5 rating 2,45 milioni
NBC Blindspot 0.4 rating 2,55 milioni
CW Dynasty 0.2 rating 650 mila
ore 9:00 pm
CBS Hawaii Five-0 0.8 rating 7,3 milioni
FOX Hell's Kitchen 0.7 rating 2,6 milioni
NBC Dateline (9-11) 0.6 rating 3,76 milioni
ABC Child Support 0.4 rating 2 milioni
CW Crazy ex-girlfriend 0.1 rating 420 mila
ore 10:00 pm
CBS Blue Bloods 0.8 rating 8,34 milioni
ABC 20/20 0.5 rating 2,8 milioni
Rating totali 18-49 anni
FOX 0.9
CBS 0.8
NBC 0.5
ABC 0.5
CW 0.2
Spettatori in milioni
CBS 7,26
FOX 4,47
NBC 3,36
ABC 2,56
CW 0.54
Ascolti tv USA Venerdì 5 ottobre – dati cable
Baseball e NBC su FOX Sports e ESPN dominano nei dati dei canali cable con l'1.5 e lo 0.9 di rating