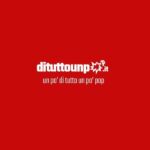 Ascolti tv USA venerdì 9 novembre: ritorno in calo per Last Man Standing
Torna a crescere la serata comedy della FOX con Last Man Standing e The Cool Kids che guadagnano entrambi lo 0.1 con 1.3 e 6,3 milioni il primo e 4,6 milioni e 1.0 per il secondo; a seguire Hell's Kitchen 0.8 di rating e 2,83 milioni in crescita di 0.1.
Su NBC cresce Blindspot con 2,7 milioni e lo 0.5 numeri più alti dalla premiere, stabile a seguire Midnight, Texas con 1,9 milioni e 0.4 di rating.
Su CBS MacGyver perde un decimo ma guadagna qualche migliaio di spettatori con 6,5 milioni e 0.7 di rating, a seguire il 200° episodio di Hawaii Five-0 non viene festeggiato dai fan e la serie perde 2 decimi fermandosi a 7,5 milioni e 0.7 di rating. Blue Bloods chiude la serata con 8,9 milioni e 0.8 stabile rispetto alla scorsa settimana.
Su ABC stabili Fresh off the Boat e Speechless con 3,1 milioni e 0.6 e 2,4 milioni e 0.5 di rating.
Torna allo 0.2 Dynasty con 640 mila spettatori, stabile Crazy Ex Girlfriend con 420 mila spettatori e lo 0.1 di rating
Ascolti Tv USA venerdì 9 novembre – I dati Finali
Ore 8:00 pm
FOX Last Man Standing 1.3 rating 6,3 milioni
8:30 The Cool Kids 1.0 rating 4,55 milioni
CBS MacGyver 0.7 rating 6,48 milioni
ABC Fresh off the Boat 0.6 rating 3,1 milioni
8:30 Speechless 0.5 rating 2,43 milioni
NBC Blindspot 0.5 rating 2,7 milioni
CW Dynasty 0.2 rating 640 mila
ore 9:00 pm
FOX Hell's Kitchen 0.8 rating 2,83 milioni
CBS Hawaii Five-0 0.7 rating 7,5 milioni
ABC Child Support 0.4 rating 2,2 milioni
NBC Midnight Texas 0.4 rating 1,95 milioni
CW Crazy ex-girlfriend 0.1 rating 420 mila
ore 10:00 pm
CBS Blue Bloods 0.8 rating 8,96 milioni
NBC Dateline 0.5 rating 2,8 milioni
ABC 20/20 0.4 rating 2,68 milioni
Rating totali 18-49 anni
FOX 1.0
CBS 0.7
ABC 0.5
NBC 0.5
CW 0.2
Spettatori in milioni
CBS 7,63
FOX 4,57
ABC 2,6
NBC 2,84
CW 0,53
Ascolti tv USA Venerdì 9 novembre – dati cable
I dati cable di venerdì 9 novembre saranno inseriti appena disponibili