Ascolti USA domenica: in calo Once Upon a Time, Quantico, The Family. Deludenti Crowded su NBC e Elementary su CBS che nei nuovi slot perdono qualche decimo.
Una domenica come tutte le altre, è CBS a vincere la serata grazie al basket, tutto il resto e su livelli piuttosto stabili, da ABC con Once Upon a Time, Quantico e The Family, a CBS le cui serie sono andate in onda con mezz'ora di ritardo nella East Coast, FOX invece ha trasmesso un altro live, il musical The Passion, che non ha avuto lo stesso successo di Grease. Vediamo gli ascolti USA domenica 20 marzo 2016.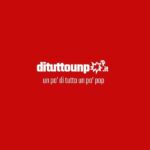 Partiamo da NBC, dove una nuova puntata di Little Big Shots registra un 2.6 di rating, trainando il nuovo episodio di The Carmichael Show che registra un 1.4 di rating, stabile rispetto all'episodio precedente. Il traino si annulla completamente alle 21:30 dove Crowded registra un deludente 1.0 di rating, in calo di 8 decimi rispetto al primo episodio (trainato da The Voice) e di quattro decimi rispetto al secondo.
Su ABC u nuovo episodio di Once Upon a Time registra il dato più basso di serie, un 1.1 di rating, in calo di due decimi di rating. A seguire un nuovo episodio di The Family perde un decimo dalla settimana precedente registrando uno 0.7 di rating. Infine Quantico, anche in calo di un decimo, registra un 1.0 di rating.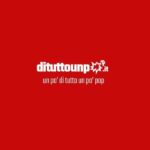 Su CBS, partito con mezz'ora di ritardo, un nuovo episodio di Madam Secretary registra un 1.2 di rating, restando stabile. Un nuovo episodio di The Good Wife, cresce di un decimo di rating, registrando un 1.0 di rating. A fine serata debutta nel nuovo slot, Elementary che registra uno 0.8 di rating, in calo di due decimi rispetto all'episodio in onda il giovedì, e in calo di due decimi rispetto al finale di CSI Cyber che occupava lo stesso slot (dobbiamo anche considerare che l'episodio è andato in onda alle 22:30, più tardi del solito, quindi i dati della prossima settimana saranno più indicativi).