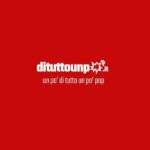 Ascolti Tv USA lunedì, crescono All Rise e 9-1-1 stabile Prodigal Son
NB I dati di ABC e CW probabilmente cambieranno nei finali a causa di alcuni slittamenti nella programmazione in alcuni stati di football.
Cresce la serata CBS: The Neighborhood sale a 5,7 milioni con 0.9 di rating, All Rise guadagna lo 0.1 e arriva a insidiare il concorrente di fascia Prodigal Son nei demo (nei totali già vince) con 0.7 e 5,4 milioni, Bull cresce a 6 milioni e 0.7, stabile nel mezzo Bob Hearts Abishola 5,2 milioni e 0.7.
In casa NBC The Voce perde un decimo a 8 milioni e 1.3 di rating, a seguire la di fatto cancellata Bluff City Law (non ha ottenuto un ordine aggiuntivo) è stabile a 3,7 milioni e 0.5.
Su Fox cresce 9-1-1 a 6,3 milioni e 1.5 di rating mentre dopo un paio di settimane in calo Prodigal Son si stabilizza a 0.8 e 3,4 milioni.
In attesa dei dati finali che troverete nell'articolo con gli ascolti di martedì, su ABC Dancing with the Stars è stabile a 7,1 milioni e 0.9 e The Good Doctor cresce a 6,3 milioni e 1.0 di rating (+0.2); su The CW All American e Black Lightning crescono a 963 e 900 mila con 0.3.
Ascolti USA lunedì 21 ottobre – I Dati
8:00 pm
FOX 9-1-1 1.5 rating 6.31 milioni
NBC The Voice (8-10 pm) 1.3 rating 7.96 milioni
ABC Dancing with the Stars (8-10 pm) 0.9 rating 7.09 milioni
CBS The Neighborhood 0.9 rating 5.70 milioni
8:30 Bob Hearts Abishola 0.7 rating 5.22 milioni
CW All American 0.3 rating 960 mila
9:00 pm
FOX Prodigal Son 0.8 rating 3.43 milioni
CBS All Rise 0.7 rating 5,44 milioni
The CW Black Lightning  0.3 rating 900 mila
10:00 pm
ABC The Good Doctor  1.0 rating 6.33 milioni
CBS Bull 0.6 rating 6.04 milioni
NBC Bluff City Law 0.5 rating 3.72 milioni
Rating totali (18-49 anni)
FOX 1.1
NBC 1.0
ABC 1.0
CBS 0.7
CW 0.3
Spettatori totali in milioni
ABC 6.84
NBC 6.55
CBS 5.64
FOX 4.87
CW 0.93
N.B.: il rating si intende sempre della fascia 18-49 anni di pubblico. I dati finali saranno inseriti non appena disponibili.
Altre Segnalazioni: i dati di domenica e venerdì
Venerdì sera la WWE vince tra i 18-49 anni con lo 0.8 di rating ma nel totale del pubblico sono le serie CBS a dominare con Hawaii Five-0 a 6,2 milioni e 0.6 di rating, Magnum PI a 5,78 milioni e 0.5 e Blue Bloods a 7,3 milioni e 0.6 di rating. Tra gli altri dati cala The Blacklist a 0.4 con poco più di 3 milioni di spettatori, Dynasty è la serie meno vista con un misero 0.1, mentre migliorano le comedy ABC American Housewife e Fresh off the Boat.
Domenica con I Simpson al 2.0 e 5,4 milioni grazie al traino del Football, 1.1 sempre su Fox per Bless the Harts con 2,8 milioni, 2,45 per Bob's Burger con 1.0 e 1.2 e 2,64 milioni per I Griffin. The Rookie su ABC 0.6 di rating e 3,76 milioni.