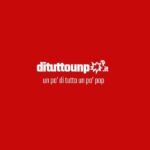 Ascolt USA martedì 22 ottobre crescono This is Us e New Amsterdam
Ascolti usa martedì 22 ottobre – Nella serata in cui FOX inizia a occuparsi delle finali del baseball e ABC si dedica agli speciali per le feste, qualcosa si muove in casa NBC con le sue serie che crescono e si rafforzano.
Ad aprire la serata della rete del pavone è The Voice stabile a 8 milioni con 1.3 di rating, +0.1 invece per This is Us con 7 milioni e 1.6, a seguire cresce New Amsterdam a 5,2 milioni e 0.9 di rating (+0.1) dato migliore quest'ultimo dalla premiere della seconda stagione.
Su Fox il dato preliminare di Gara 1 delle World Series è di 11.6 milioni con 2.9 di rating.
In casa ABC lo speciale con Charlie Brown piace ai più giovani con 1.2 di rating e 5 milioni, a seguire Toy Story of Terror ottiene 1.0 e 3,7 milioni, migliorando entrambe il dato della fascia con un +0.1 su The Conners e +0.3 su Bless this Mess; alle 21 mixed-ish e black-ish beneficiano di questa crescita con un +0.1 a 0.7 di rating con 3,1 e 2,7 milioni. A seguire ABC News speciale ottiene 3 milioni e 0.5 di rating.
Stabile la serata di The CW con The Flash a 1,4 milioni (in crescita) e 0.5 e Arrow a 776 mila e 0.3 di rating. Su CBS NCIS è stabile con 1.1 e guadagna qualcosa nei totali arrivando a 11 milioni, FBI perde lo 0.1 con 0.8 e 8,8 milioni e NCIS New Orleans è stabile a 6,7 milioni e 0.7 di rating.
I dati
8:00 pm
FOX World Series Gara 1 2.9 rating 11.58  milioni
NBC The Voice 1.3 rating 7.95 milioni
ABC It's The Great Pumpkin, Charlie Brown 1.2 rating 4.96 milioni
8:30 Toy Story of Terror 1.0 rating e 3.7 milioni
CBS NCIS 1.1 rating 11.03 milioni
CW The Flash 0.5 rating 1.40 milioni
9:00 pm
NBC This is Us 1.6 rating 7.03 milioni
CBS FBI 0.8 rating 8.82 milioni
ABC Mixed-ish 0.7 rating 3.09 milioni
9:30 black-ish 0.7 rating 2.73 milioni
The CW Arrow 0.3 rating 780 mila
10:00 pm
NBC New Amsterdam 0.8 rating 5.18 milioni
CBS NCIS New Orleans 0.7 rating 6.72 milioni
ABC The Douglas Dynasty 0.5 rating 3 milioni
Rating totali (18-49 anni)
NBC 1.2
CBS 0.9
FOX 2.9
ABC 0.8
CW 0.4
Spettatori totali in milioni
CBS 8.86
NBC 6.72
ABC 3.42
FOX 11.58
CW 1.09
N.B.: il rating si intende sempre nella fascia 18-49 anni di pubblico. I dati finali saranno inseriti non appena disponibili.
Altre Segnalazioni
Nei dati finali di lunedì cala ancora Prodigal Son che tocca lo 0.7 di rating con 3,34 milioni, pareggiando nei demo con il competitor di CBS All Rise (che ha però 5, 4 milioni). -0.2 per The Good Doctor a 0.8 con 5,54 milioni e Dancing with the Stars a 0.7, mentre -0.1 per le serie The CW con sia All American che Black Lightning a 0.2 di rating.