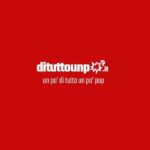 Ascolti TV USA mercoledì 16 ottobre
Ascolti USA mercoledì 16 ottobre – Il mega crossover evento #OneChicago con i tre episodi tra loro collegati fa vincere la serata alla NBC sia tra i 18-49 anni che nel totale del pubblico.
Contrariamente rispetto al solito è Chicago Fire ad aprire la serata ottenendo 8,1 milioni ottenendo i numeri più alti da un anno, a seguire Chicago Med raggiunge 8,8 milioni e 1.4 di rating numeri migliori da febbraio 2018 e Chicago PD chiude con 8,6 milioni e 1.4 di rating numeri più alti da oltre tre anni. Insomma un evento su cui i fan delle tre serie si sono riuniti.
Nonostante il mega evento The Masked Singer guadagna lo 0.1 a 2.1 di rating e 7,2 milioni a seguire stabile Almost Family con 0.7 ma con 2,5 milioni.
Cresce di ben 2 decimi Survivor su CBS raggiungendo 6,8 milioni e 1.4 di rating a seguire SEAL Team guadagna un decimo con 0.7 e 4,5 milioni mentre SWAT cala a un nuovo record negativo con 3,6 milioni e 0.5 di rating.
In calo le serie The CW con Riverdale a 832 mila e 0.2 di rating e Nancy Drew a 0.2 e 814 mila.
ABC apre la serata con The Goldbergs stabile a 1.0 e 4,2 milioni, a seguire +0.1 sia per Schooled con 3,4 milioni e 0.8 che per Modern Family a 4,2 milioni e 1.0, stabili Single Parents a 2,8 milioni e 0.7 e Stumptwon a 2,8 milioni e 0.6 di rating.
I dati
8:00 pm
FOX The Masked Singer 2.1 rating 7.22 milioni
CBS Survivor 1.4 rating 6.84 milioni
NBC Chicago Fire 1.3 rating 8.07 milioni
ABC The Goldbergs 1.0 rating 4.15 milioni
8:30 Schooled  0.8 rating 3.43 milioni
CW Riverdale 0.2 rating 830 mila
9:00 pm
NBC Chicago Med 1.4 rating 7.63 milioni
ABC Modern Family 1.0 rating 4.19 milioni
9:30 Single Parents  0.7 rating 2.81 milioni
FOX Almost Family 0.7 rating 2.48 milioni
CBS SEAL Team 0.7 rating 4.49 milioni
CW Nancy Drew 0.2 rating 810 mila
10:00 pm
NBC Chicago PD  1.4 rating 8.63 milioni
ABC Stumptown 0.6 rating 2.8 milioni
CBS SWAT 0.5 rating 3.60 milioni
Rating totali (18-49 anni)
FOX 1.4
NBC 1.4
CBS 0.9
ABC 0.8
CW 0.2
Spettatori totali in milioni
NBC 8.51
CBS 4.98
FOX 4.85
ABC 3.38
CW 0.82
N.B.: il rating si intende sempre della fascia 18-49 anni di pubblico. I dati finali e i dati cable di oggi saranno inseriti nell'appuntamento con gli ascolti di domani
Altre Segnalazioni
L'unico cambiamento della serata di martedì negli ascolti riguarda mixed-ish che scende a 0.6 di rating. Sulla cable martedì sera al centro degli ascolti c'è il dibattito dei candidati presidenti democratici che conquista 8,5 milioni e 1.5 di rating su CNN.
Su USA Network The Purge torna con 613 mila spettatori e 0.3 di rating.