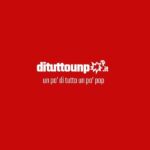 Ascolti USA mercoledì: dopo il crossover calano Chicago PD e Law and Order: SVU, scende anche Modern Family, stabile Arrow
Mercoledì 17 febbraio con ascolti negli USA complessivamente all'insegna dei cali e con l'unica novità l'arrivo di Survivor su CBS, ma in calo rispetto all'anno precedente. Tornano a livelli "normali" Chicago PD e Law & Order: SVU dopo la crescita della scorsa settimana dovuta al doppio crossover.
Entriamo nel dettaglio dei numeri partendo proprio dalla NBC che apre la serata con The Mysteries of Laura che scivola al season low con l'1,0 di rating (-0,2) e 6,3 milioni, a seguire -0,3 per Law & Order: SVU che scende all'1,6 di rating ma con 7,7 milioni nei totali, il dato più alto da 4 settimane, Chicago PD perde lo 0,4 e si ferma all'1,6 con 7,5 milioni.
Sulla CBS la nuova edizione di Survivor (la 32°) durata 90 minuti (dalle 8 alle 9:30 pm) raggiunge 8,4 milioni di spettatori e il 2,0 in forte calo rispetto ai 9,7 milioni e il 2,5 del debutto dello scorso autunno (la scorso anno furono 10 milioni ma solo l'1,4 di rating); alle 9:30 la replica di The Big Bang Theory (buona per tutte le occasioni) raggiunge l'1,2 e 5,2 milioni di spettatori, a seguire 1,2 e 6,4 milioni per Code Black in calo dello 0,1.
Su FOX -0,2 per American Idol fermo al 2,0 e 8,2 milioni e a seguire Hell's Kitchen tocca l'1,3 e 4 milioni.
Su ABC +0,1 per The Middle all'1,9 con 7,2 milioni, -0,1 per The Goldbergs all'1,9 e 6,3 milioni di spettatori, -0,2 per Modern Family al 2,4 e 7,4 milioni di spettatori, stabile invece blackish a 5,8 milioni e l'1,8 di rating; infine -0,1 per American Crime a 3,2 milioni e lo 0,8 di rating.
Su The CW serata stabile per Arrow e Supernatural allo 0,9 e 2,5 milioni e 0,8 e 2 milioni di spettatori.