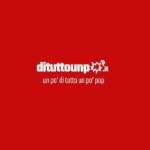 Calendario Serie Tv in Italia 2020
Ecco tutte le date di partenza dei telefilm in Italia su Mediaset, Sky, Netflix, Fox, Rai, Amazon, TIMVISION
Il calendario serie tv in Italia 2020 – La guida aggiornata alle serie tv in arrivo nei prossimi mesi in Italia sui canali in chiaro, pay e sui servizi di streaming come Netflix, Amazon, AppleTv+ e TIMVISION.
Da Gennaio 2020 a Dicembre 2020 ecco quando arriveranno i nuovi episodi di Grey's Anatomy, Young Sheldon, Le Terrificanti Avventure di Sabrina, Orange is The New Black, The Man in the High Castle, The Good Fight.
I Cataloghi:
Aggiornato il 2 aprile 2020
Variazioni Premium:
Aggiornamento 2 aprile: pare che Dc Legends of Tomorrow andrà in onda come previsto dal 25 maggio, si spera.
la premiere della terza stagione di The Sinner (prevista dal 6/04) e della quinta stagione di DC's Legends of Tomorrow (prevista dal 25/5, il crossover andrà comunque in onda includendo la premiere di Legends in versione originale.) a data da definire. La quinta stagione di Superstore non andrà in onda come previsto dal 2 maggio. La settima stagione di Mom si fermerà prima del previsto all'episodio 7×14, cosi come Bob Hearts Abishola che si fermerà con l'episodio in onda domenica 5 aprile (1×18).
Il 17 aprile su Amazon la sesta e ultima stagione di Bosch, dal 1 maggio arriva Upload una comedy di Greg Daniels (The Office e Parks and Recreation).
Su Premium Stories dal 8 giugno andrà in onda la miniserie 22.11.63, tratta dal romanzo di Stephen King, e già andata in onda su FOX (Italia) nel 2016. La quinta stagione di Supergirl non andrà in onda dal 15 marzo ma dal 21 marzo. Ecco come e quando andrà in onda in Italia il crossover Crisis On Infinite Hearths, delle serie DC Comics di The CW, su Premium Action:
16/05 Supergirl 5×09 h. 21.15
19/05 Batwoman 1×09 h. 21.15
21/05 The Flash 6×09 h. 21.15
22/05 Arrow 8×08 h. 21.15
22/05 Dc's Legends of Tomorrow 5×01 h. 22.00
La prima stagione di Yellowstone dal 13 marzo su Sky Atlantic.
L'undicesima e ultima stagione di Modern Family dal 13 marzo su Fox in coppia con l'ottava di L'uomo di Casa; Outlander 5 dal 6 marzo su FoxLife; The Blacklist 7 dal 20 marzo su FoxCrime; Empire 6B da domenica 8 marzo alle 22 su Fox Cime, su Fox Single Parents 2 B dall'8 marzo alle 22:50
L'ottava e ultima stagione di Homeland debutterà il 9 marzo su FOX alle 21:50 (Canale 112 di Sky), a un mese dal debutto USA. La terza stagione di Station 19 andrà in onda dal 24 febbraio su FoxLife (le repliche di The Good Doctor 2 si sposteranno al mercoledì).
Come da tradizione la terza stagione di Westworld andrà in onda in Italia su Sky Atlantic dal 16 marzo, in contemporanea USA (in versione originale e sottotitolata) e dalla settimana successiva in italiano.
Aggiornamenti Precedenti
Le novità Gennaio – Giugno dei canali Premium disponibili nell'abbonamento Sky su digitale terrestre e via satellite (Stories e Action solo con HD+Famiglia), le stesse serie anche su Infinity dal giorno dopo: (gli arrivi di gennaio e febbraio sono già in calendario, ndr) Mom 7 dal 7 marzo P.Stories, Young Sheldon 3 dall'8 marzo P. Stories, Riverdal 4 dall'11 marzo P.Stories, Law & Order 21 dal 13 marzo P.Crime, Supergirl 5 dal 14 marzo P.Action, Shameless 10 dal 16 marzo P.Stories, Batwoman dal 24 marzo su P.Action, Flash 6 dal 26 marzo P.Action, Will & Grace 11 dal 28 marzo P.Stories, Veronica Mars 4 dal 31 marzo P.Crime, Arrow 8 dal 3 aprile P.Action, The Sinner 3 dal 6 aprile P.Crime, The Goldbergs 7 dal 12 aprile P.Stories, The Bold Type 3 dal 16 aprile P.Stories, Superstore 5 dal 2 maggio P.Stories, Legend of Tomorrow 5 dal 25 maggio su P.Action.
The Outsider di HBO dal 17 febbraio su Sky Atlantic.
Pare che la prima parte della seconda stagione di New Amsterdam (9 episodi) andrà in onda a partire dal 7 gennaio su Canale 5 (per quattro settimane). Medical Police su Netflix dal 10 gennaio.
Arriverà il 31 gennaio a breve distanza dagli USA la quindicesima e ultima stagione di Criminal Minds su FoxCrime