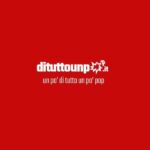 Calendario Serie Tv in Italia 2020
Ecco tutte le date di partenza dei telefilm in Italia su Mediaset, Sky, Netflix, Fox, Rai, Amazon, TIMVISION
Il calendario serie tv in Italia 2020 – La guida aggiornata alle serie tv in arrivo nei prossimi mesi in Italia sui canali in chiaro, pay e sui servizi di streaming come Netflix, Amazon, AppleTv+ e TIMVISION.
Da Gennaio 2020 a Dicembre 2020, in questo articolo, che aggiorniamo a ogni annuncio, trovate le date delle nuove stagioni delle serie tv in arrivo sui canali e servizi streaming in Italia, più le nuove serie tv.
Aggiornato il 19 novembre
The Walking Dead 10 con i 6 episodi extra torna il 1 marzo. Penny Dreadful: City of Angels dal 5 dicembre su Sky Atlantic e Now Tv, nella notte tra il 6 e il 7 e il 7 sera, l'episodio speciale di Euphoria, poi in arrivo Black Monday 2 in maratona il 15/12 dalle 23:15 e Moonbase 8 1 dal 14 al 17 dicembre con due episodi alle 19:15, il 30 dicembre Tin Star 3.
Power Book II: Ghost dal 6 dicembre i restanti 5 episodi su StarzPlay. The Undoing slitta all'8 gennaio su Sky e Now Tv.
L.A. Finest con Jessica Alba e Grabrielle Union dal 9 novembre su FOX; No Man's Land su StarzPlay il 22 novembre.
Su Sky Atlantic: The Third Day, la serie con Jude Law e Naomi Harris arriverà dal 19 ottobre. Lovecraft Country dal 31 ottobre. A novembre (ancora senza data): Romulus, Fargo 4, Riviera 3. A Dicembre: The Undoing con Nicole Kidman (11/12), Billions 5b, His Dark Materials 2, Tin Star 3.
The Good Lord Bird miniserie Showtime con Ethan Hawke su Sky Atlantic e Now Tv da mercoledì 7 ottobre a 3 giorni di distanza dalla messa in onda uSA
Mrs America dall'8 ottobre su TIMVision Plus con rilascio settimanale degli episodi (in anteprima al TIMVision Floating Theatre a Roma i primi due episodi venerdì 11 settembre)
The Comey Rule la miniserie Showtime sull'ex capo FBI che ha avuto un rapporto complesso con Trump, arriva il 12 e 13 ottobre su Sky Atlantic e Now Tv.
We are who we Are dal 9 ottobre su Sky Atlantic e Now Tv. Il 5 ottobre The Walking Dead: World Beyond su Amazon Prime Video.
Novembre
dicembre
2021
Mesi Precedenti
Le Serie Tv In Italia a Novembre 2020
2 Lunedì
Game of Thrones 8 1a Tv Free Rai 4
Ransom 1 Rai 4 (ore 17:25)
3 Martedì
Capitaine Marleau 2 Fox Crime
Mercoledì 4
Animal Kingdom 5 Premium Crime TBC
Claws 4 Premium Stories
Love & Anarchy 1 Netflix
5 Giovedì
Paranormal 1 Netflix
Venerdì 6
Romolus 1 Sky Atlantic
Sabato 7
Supergirl 5B Premium Action
Domenica 8
Young Sheldon 3B Premium Stories
Lunedì 9
Undercover 2 Netlfix
LA Finest 1 Fo
10 Martedì
Dash & Lily 1 Netflix
12 Giovedì
Alex Rider 1 Amazon
13 venerdì
I favoriti di Mida, miniserie Netflix
15 Domenica
The Crown 4 Netlfix
16 Lunedì
Fargo 4 Sky Atlantic
Martedì 17
The Flash 6B Premium Action
Giovedì 19
Batwoman 1B Premium Action
Deadly Tropics 1 FoxCrime
20 Venerdì
Motherland Fort Salem 1 Amazon
Domenica 22
No Man's Land 1 StarzPlay
Martedì 24
Grey's Anatomy 17 Fox
This is Us 5 Fox
Mercoledì 25 
Riviera 3 Sky Atlantic e Now Tv
Pure Rai Play
26 giovedì
Vand Der Valk 1 Giallo
27 Venerdì
Virgin River 2 Netflix
Sabato 28
Blue Bloods 10 Rai 2
Project Blue Book 1 Rai 4 (17:30)
Le Serie Tv In Italia a Dicembre 2020
4 venerdì
Selena – La Serie 1 Netflix
Big Mouth 4 Netflix
5 sabato
Penny Dreadful City of Angels 1 Sky Atlantic e Now Tv
6 domenica
Power Book II Ghost 1B StarzPlay
7 lunedì 
Euphoria ep. speciale (notte e prima serata) Sky Atlantic e Now Tv
8 martedì
Mr. Iglesias 3a parte Netflix
9 Mercoledì
Beforeigner 1 Rai Play
Vikings 6 Rai 4
12 Sabato
Supernatural 14 (sab-dom ore 19:05) Rai 4
13 Domenica
Una Mamma Per Amica: Di nuovo Insieme La5 1a Tv in chiaro
14 Lunedì
Claws 4 Premium Stories
Moonbase 8 Sky Atlantic (lun-ven 19:15 + BoxSets) e Now Tv
NCIS 17 Fox Crime
15 Martedì 
Black Monday 2 Sky Atlantic (ore 23:15 tutti gli episodi) e Now Tv
16 Mercoledì
The Expanse 5 Amazon 1 ep. a settimana
21 Lunedì
His Dark Materials 2 Sky Atlantic e Now Tv
23 Mercoledì
Foodie Love 1 Rai Play
26 sabato
Good Witch 6 (ore 17:15) Rai 2
30 Mercoledì
Tin Star 3 Sky Atlantic e Now Tv
31 Giovedì
Le Terrificanti Avventure di Sabrina, parte 4
Gennaio 2021
3 Domenica 
911 3 Rai 2 1a Tv Free
8 Venerdì
The Good Doctor 4 Rai 2
The Undoing mini Sky/Now Tv
9 Sabato
FBI 2B Rai 2
Hausen 1 Sky Atlantic
10 Domenica
American Gods 3 Amazon Prime Video
15 Venerdì
Servant 2 Apple Tv+
The Resident 2 (dal 4° ep.) Rai 2 ore 22.10
WandaVision 1 Disney+
17 domenica 
911 Lone Star 1 Rai 2 ore 21:50
23 sabato
SWAT 4 Rai 2 (ore 21:50)
Marzo 2021
1 Lunedì
The Walking Dead 10C Fox
Le Serie Tv In Italia a Settembre 2020
Martedì 1
All American 2 Premium Stories
Mercoledì 2
Yellowstone 2 Sky Atlantic
The Good Doctor 3B Rai 2
Giovedì 3
Roswell: New Messico 2 Premium Stories
Young Wallander 1 Netlfix
Venerdì 4
The Boys 2 (primi 3 episodi poi settimanale fino al 9 ottobre)
Away 1 Netflix
6 Domenica
Profilng 9 1a Tv Free Giallo
Power Book II: Ghost
Mercoledì 9
The Sinner 3 Premium Crime
Riverdale 4B Premium Stories
10 Giovedì
Julie and the Phantoms 1 Netflix
The Gift 2 Netflix
High Fedelity (unica) StarzPlay
Venerdì 11
All Rise 1 Premium Stories Spostato a Ottobre
Perry Mason mini Sky Atlantic
NCIS 17B Rai 2
The Rookie 2B Rai 2
The Duchess 1 Netflix
Altro Che Caffè 2 Netflix
Sabato 12
SWAT 3 Rai 2
FBI 2B Rai 2
13 Domenica
IN the Dark 2 Rai 4 (ore 19:50)
Lunedì 14
Katy Keene 1 Premium Stories
Petra Sky Cinema
Martedì 15
Love Life 1 TIMVision (due episodi)
Mercoledì 16
Alexandra Giallo
Bluff City Law (unica) Top Crime
Baby 3 Netflix
Criminal: Regno Unito 2 Netflix
Lo Straordinario Mondo di Zoey – Zoey's Extraordinary Playlist 1 Rai Play
17 Giovedì
Candice Renoir 8 Fox Crime
Venerdì 18
Ratched 1 Netflix
Sandition laF
Martedì 22
I Know This Much is True (Un Volto, due destini) mini Sky Atlantic
Venerdì 25
The Last Kingdom 4 Premium Action
Sneakerheads 1 Netflix
Tehran 1 Apple Tv+
27 domenica
NCIS Los Angeles 11B Rai 2
28 Lunedì
Doom Patrol 2 Amazon Prime Video
29 Martedì
Alice Nevers 10
Le Serie Tv in Italia a giugno 2020
1 Lunedì
9-1-1 Lone Star FOX (con due episodi)
L'attacco dei Giganti 3 – Parte 2 Netflix
Future Man 3 Prime Video
2 Martedì
Fuller House – Le Amiche di Mamma 5B Netflix
4 Giovedì
Profiling 10 Fox Crime
New Amsterdam 2b Canale 5
Station 19 2B Canale 5
5 Venerdì
Tredici 4 (e ultima) Netflix
El Presidente 1 Amazon
The Big Bang Theory 12 Fox 1a Tv Sky
Agents of SHIELD 7 Fox (ore 21:50)
6 Sabato
Fear the Walking Dead 5 MTV doppio episodio dalle 23 ca
8 Lunedì
Legacies 2B Premium Stories
MotherFatherSon miniserie Sky Atlantic
Girls 5 Now Tv/Sky Box Sets/Sky Atlantic
Modern Family 1 Italia 1 1a Tv Free (lun-ven 15:55 2 ep)
10 Mercoledì
Captain Marleau 1 FoxCrime
Curon 1 Netflix
Reality Z 1 Netflix
11 Giovedì
Outlander 5 FoxLife (replica per trasmettere tutte le puntate in italiano)
12 Venerdì
F is For Family 4 Netflix
Estate di Morte 1 Netflix
13 Sabato
Alexa & Katie 4 Netflix
14 Domenica
Marcella 3 Netflix
Doctor Who 12 Rai 4 (15:55 ogni giorno)
15 Lunedì
Dispatches From Elsewhere 1 Amazon Prime Video
Daredevil 1 Rai 4 1a Tv Free
Girls 6 Now Tv/Sky Box Sets/Sky Atlantic
17 Mercoledì
Mr Iglesias 2 Netflix
The Last Kingdom 1 canale 20 1a Tv Free
18 Giovedì
The Order 2 Netflix
Absentia 2 Rai 4 1a Tv Free
Chernobyl La7 1a Tv Free
The Great 1 Starzplay
On Becoming a God in Central Florida 1 TIMVISION
19 Venerdì
The Politician 2 Netflix
La Cosa più bella 2 Netflix
20 Sabato
God Friended Me 1 Italia 1 1a TV Free (pomeriggio)
21 Domenica
The Goldbergs 7B Premium Stories
24 Mercoledì
Billions 5 Sky Atlantic
26 Venerdì
Das Boot 2 Sky Atlantic
29 Lunedì
30 Martedì
Chicago Fire 7 Italia 1 1a TV Free
Chicago PD 6 Italia 1 1a TV Free
Law & Order SVU 20 1a Tv Free (seconda serata)
Chicago Med 4 Italia 1 1a TV Free
Manifest 2 Canale 5 1a TV Free debutterà il 10 luglio
Le Serie Tv In Italia a Maggio 2020
1 Venerdì
Trying 1 Apple Tv+
Hollywood Netflix
Upload 1 Amazon
Felice o quasi 1 Netflix
Into the Night 1 Netflix
2 Sabato
Superstore 5 Premium Stories
Colony 3 Netflix
4 Lunedì
Marvel's Runaways 2 Rai 4
Marvel's Jessica Jones 1 Rai 4 (seconda serata)
6 Mercoledì
I Simpson 26 Fox (ore 21:00 ) 1a tv Sky
Whiskey Cavalier canale 20 1a tv Free
Working Mom 4 Netlfix
8 Venerdì
The Eddy miniserie Netflix
Dead To Me 2 Netflix
Valeria 1 Netflix
10 Domenica
In the Dark Rai 4 (19:50)
11 Lunedì
The L World: Generation Q 1 Sky Atlantic
Bordertwon 3 Netlfix
15 Venerdì
Modern Family 11 (dall'ep. 13) Fox
White Lines 1 Netflix
I Ciarlatani 1 Netflix
Lavoro a mano armata 1 Netflix
SKAM Italia 4 Netflix/TIMVision
16 Sabato
Westworld 3 Sky Atlantic (2 ep. sett.) versione doppiata
17 domenica
Hightown 1 StarzPlay
Last Man Standing 8 (dall'ep. 11) Fox ore 22:50
18 Lunedì
American Dad 9 ore 18:55 Lun-Ven Fox
19 martedì
911 3B Fox
La Cattedrale del Mare Canale 5 (1a TV Free)
Il Colore delle Magnolie 1 Netflix
20 Mercoledì
Blood & Water 1 Netflix
21 Giovedì
Private Eyes 3 Rai 4
22 Venerdì
Homecoming 2 Amazon
Little Fires Everywhere mini Amazon
This is Us 3 FoxLife (3 episodi replica per trasmettere tutte le pt in italiano)
Control Z 1 Netflix
23 Sabato
Dynasty 3 Netflix
25 Lunedì
Legends of Tomorrow 5 Premium Action
Elementary 7 Fox Crime
Snowpiercer 1 Netflix (ep. settimanali)
27 Mercoledì
What We Do In the Shadows 2 Fox (ore 21:50)
Legacies 2B Premium Stories
Cercando Alaska Sky Atlantic
28 giovedì
How To Get Away With Murder 6B Fox
29 venerdì
Central Park 1 Apple Tv +
Space Force 1 Netflix
La Regina del Sud 4 Netflix
31 Domenica 
Magnum PI 2B Fox
Hawaii FIve-0 9B Rai 2
NCIS New Orleans 4 +5 (ultimi 4 episodi) Rai 2
The Code 1 Rai 2 (pomeriggio)
Le Serie Tv a Aprile 2020
1 Mercoledì
Babylon Berlin 3 Sky Atlantic
The Windsors 3 Netflix
3 Venerdì
La Casa di Carta (Quarta Parte) Netflix
Arrow 8 Premium Action
Home Before Dark 1 (3 ep.) Apple Tv+
Tales from the Loop Amazon Prime
The Rookie 2A Rai 2
6 Lunedì
The Sinner 3 Premium Crime
Lo show di Big Show 1 Netflix
10 Venerdì
Brews Brothers 1 Netflix
12 Domenica
The Goldbergs 7 Premium Stories
15 Mercoledì
Outer Banks 1 Netflix
16 Giovedì
The Bold Type 3 Premium Stories
Fauta (originale israeliano) Netflix
17 Venerdì
Diavoli Sky Atlantic
Bosch 6 Amazon
The Rookie 2 Rai 2
#BlackAF 1 Netflix
L'ultimo dragone 2 Netflix
22 mercoledì
22.11.63 miniserie 20
23 Giovedì
Manhunt: Deadly Games StarzPlay
La Casa de las Flores 3 Netflix
24 Venerdì
Defending Jacob 1 (3 ep. ) Apple TV+
After Life 2 Netflix
Love 101 1 Netflix
26 domenica
Vida 3 StarzPlay
27 lunedì
Never Have I Ever 1 Netflix
Vida 3 StarzPlay
29 Mercoledì
Summertime 1 Netflix
Extracurricular 1 Netflix
30 Giovedì
Heder 1 StarzPlay
The Victim's Game 1 Netflix
Le Serie Tv a Marzo 2020
5 Giovedì
Delitti in Paradiso 8 FoxCrime
Years and Years StarzPlay
6 Venerdì
Amazing Stories 1 (5 ep. ) Apple Tv+
Outlander 5 FoxLife
Paradise Police seconda parte Netflix
The Protector 3 Netflix
Caronte 1 Amazon prime Video
7 Sabato
Mom 7 Premium Stories
Fresh off the Boat 6B Fox (ore 22:50)
8 Domenica
Young Sheldon 3 Premium Stories
Empire 6B FoxLife (ore 22)
Single parents 2B Fox (ore 22:50)
9 Lunedì
Homeland 8 FOX (ore 21:50)
Siren 2 Rai 4
11 Mercoledì
Riverdale 4 Premium Stories
On My Block 3 Netflix
13 venerdì
Law & Order SVU 21 Premium Crime
Modern Family 11 Fox
L'uomo di Casa 8 Fox
Elite 3 Netflix
Yellowstone 1 Sky Atlantic
I delitti Di Valhalla 1 Netflix
Bloodride 1 Netflix
Le imperatrici della notte 1 Netflix
Kingdom 2 Netflix
14 Sabato
Supergirl 5 Premium Action – Spostata al 21/3
16 Lunedì
Shameless 10 Premium Stories
Westworld 3 Sky Atlantic (versione originale, sottotitolata alle 3:00)
Mercoledì 18
Califfato 1 Netflix
Giovedì 19
Feel Good 1 Netlfix
20 Venerdì
Self Made: Inspired by the Life of Madam C.J. Walker, miniserie Netflix
The Blacklist 7 FoxCrime
The English Game, stagione 1 Netflix
Greenhouse Academy, stagione 4 Netflix
Lettera Al Re, stagione 1 Netflix
Prova a Sfidarmi, stagione 1 Netflix
Vampires, stagione 1 Netflix
She stagione 1 Netflix
21 Sabato
Supergirl 5 Premium Action
23 Lunedì
Westworld 3 Sky Atlantic (in italiano)
Line of Duty 2 Spike
Freud 1 Netflix
24 Martedì
The Mandalorian 1 Disney+
High School Musical: The Musical: The Series 1 Disney+
The Diary of A Female President Disney+
Miracle Workers: Dark Ages 2 Italia 1 (ore 1:30)
Batwoman Premium Action
25 Mercoledì
Pantano 1 Netflix
26 Giovedì
The Flash 6 Premium Action
Unotrhodox 1 Netflix
Black Lightning 3 Netflix
27 Venerdì
Ozark 3 Netflix
28 Sabato
Will & Grace 11 Premium Stories
Legends of Tomorrow 4 Italia 1 ore 14:10
Supergirl 4 Italia 1 ore 15:55
31 Martedì
Veronica Mars 4 Premium Crime
Le Serie Tv In Italia a Febbraio 2020
3 Lunedì
Team Kayle parte terza Netflix
4 Martedì
God Friended Me 2 Premium Stories/Infinity
7 Venerdì
Locke & Key 1 Netflix
Mythic Quest: Raven's Banquet 1 Apple Tv+
My Holo Love Miniserie Netflix
8 Sabato
The Good Place 4 Premium Stories/Infinity
Van Helsing 4 Netlfix
9 Domenica
The Last Kingdom 3 Netflix
10 Lunedì
L'amica Geniale 2 – Storia del nuovo Cognome Rai
Suits 7 La5 1a Tv Free ore 13:30
Gotham 5 20 1a Tv Free ore 17:30
11 Martedì
The Resident 3B FoxLife
SWAT 2 Fox 1a Tv Sky
12 Mercoledì
Chicago Fire 8 Premium Action/Infinity
Stumptown 1 (ritorno dopo la pausa) Fox
Vera 9 Giallo
13 Giovedì
Chicago PD 7 Premium Action/Infinity
Narcos, Messico 2 Netflix
Castel Rock: Mysery arrives, StarzPlay
14 Venerdì
Chicago Med 5 Premium Action/Infinity
The Good Doctor 3 Rai 2
ZeroZeroZero 1 Sky Atlantic
Le Ragazze del centralino 5A Netflix
15 Sabato
NCIS 17 Rai 2
Piccole Coincidenze 2 Amazon
17 Lunedì
The Outsider Sky Atlantic
20 Giovedì
Suits 8 1a Tv Free La5 (ore 14)
21 Venerdì
Hunters Amazon Prime Video
Gentefied 1 Netflix
Padre Brown 8 Paramount Network
23 Domenica
Profiling 5 Giallo
24 Lunedì
Better Call Saul 5 Netflix
Grey's Anatomy 16B FoxLife
Station 19 FoxLife
The Walking Dead 10B Fox
Hawaii Five-0 9B Rai 2
25 Martedì
This is Us 4B FoxLife
Agents of SHIELD 6 su Rai 4 (pomeriggio)
26 Mercoledì
I Am Not Okay With this 1 Netflix
Giovedì 27 
Altered Carbon 2 Netlfix
Four Weddings and a Funeral StarzPlay
Venerdì 28
Irrefrenabili, stagione 1 Netflix
Toy Boy, stagione 1 Netflix
Strega per Sempre, stagione 2 Netflix
Queen Sono, stagione 1 Netflix
29 Sabato
Narcos: Messico 1 Rai 4
Gennaio 2020
1 Mercoledì 
His Dark Materials 1 Sky Atlantic
Legacies 2 Premium Stories
Spinning Out 1 Netflix
Messiah 1 Netlfix
2 Giovedì
The Capture Starzplay
I Banditi di Jan, 1 Netflix
Riverdale 3 Italia 1 ore 9:25 3 episodi fino al 6 gennaio, poi solo sabato e domenica 1a Tv Free
3 Venerdì
Chiamatemi Anna 3 Netflix
Poldark 5 laF
4 Sabato
FBI 2 Rai 2 1a Tv Free
Splitting Up Together 2 Premium Stories/Infinity
Dracula 1 Netflix
6 Lunedì
Emergence 1 Fox
Suits 9 Premium Stories/Infinity
7 Martedì
Il Molo Rosso 2 Rai 2
New Amsterdam 2A Canale 5
8 Mercoledì
Le Regole del delitto Perfetto 6 (ritorno dopo la pausa) Fox Life
9 Giovedì
Balthazar 2 FoxCrime
Mayans MC 2 Fox
10 Venerdì
Treadstone 1 Amazon Prime Video
The New Pope Sky Atlantic
Medical Police 1 Netflix
AJ and the Queen 1 Netflix
Titans 2 Netflix
NCIS Los Angeles 11 Rai 2
Giri/Haji Dovere/Vergogna 1 Netflix
11 Sabato
Arrow 7 Italia 1 1a Tv Free ore 14 ca
The Flash 5 Italia 1 1a Tv Free ore 16 ca
13 Lunedì
911 2 Rai2 1a TV Free
Il mio grande amico Dude 1 Netflix
Velvet Collection 2 Rai Premium
14 Martedì
Power 6 Sky Atlantic ore 23:15
New Amsterdam 2 Canale 5
Station 19 2 1a Tv Free Canale 5 (dalle 00:10)
15 Mercoledì
Grace and Frankie 6 Netflix
16 Giovedì
Manifest 2 Premium Stories
Valor 1 (unica) ore 19:15 Rai 4 Lun-Ven
17 Venerdì
Sex Education 2 Netflix
Little America Apple TV+
Ares 1 Netflix
19 Domenica
Bob Hearts Abishola 1 Premium Stories
20 Lunedì
Prodigal Son 1 Premium Crime
Room 104 3 Sky Atlantic
23 Giovedì
October Faction 1 Netlfix
The Ghost Bride 1 Netflix
24 Venerdì
Star Trek Picard Amazon Prime Video (1ep/sett.)
Le Terrificanti Avventure di Sabrina parte terza (o 2A)
THe Ranch, parte 8 (conclusione) Netflix
Non puoi nasconderti 1 Netflix
25 Sabato
Blue Bloods 9 Rai 2 (seconda serata)
27 Lunedì
What we do in the Shadows 1 Rai 4 (23:15)
29 Mercoledì
A Discovery of Witches 1 Sky Atlantic
30 Giovedì
Law & Order:SVU 20 TopCrime
31 Venerdì
Bojack Horseman, stagione 6B (Ultima)
Ragnarock Netflix
Luna Nera, 1 Netflix
Criminal Minds 15 Fox Crime
Diablero 1 Netflix
Dicembre 2019
1 Domenica
Eastsiders 4 e ultima Netlfix
Single Parents 2 Fox (ore 21:50)
Fresh off the Boat 6 Fox (dopo Single Parents)
2 lunedì
Strike (7 episodi) Premium Crime
Team Kaylie Netflix
Swamp Thing 1 Amazon
I Medici 3 Rai 1 (lun-mar)
4 Mercoledì
The Loudest Voice, miniserie Sky Atlantic e Now Tv
5 Giovedì
V-Wars 1 Netflix
Vikings 6A TIMVISION
6 Venerdì
The Marvelous Mrs. Maisel 3 Amazon Prime Video
Truth Be Told 1 Apple TV+
Virgin River 1 Netflix
Fuller House 5A Netflix
Il prescelto, stagione 2 Netflix
Tre giorni di Natale, miniserie Netflix
Triad Princess, stagione 1 Netflix
Virgin River, stagione 1 Netflix
Meet The Adebanjos, stagioni 1-3 Netflix
7 Sabato
Man with a Plan – Papà a tempo pieno 3 (ultima) Rai 2 (ore 7:00)
Casi d'amore
9 Lunedì
La Famiglia McKellan 1B Netflix
Grantchester 4 Giallo
11 Mercoledì
Great News 1 Italia 1 ore 1:35
12 Giovedì
Ramy 1 StarzPlay
The Murders 1 Fox Crime
13 Venerdì
The Expanse 4 Amazon Prime Video
15 Domenica
Good Witch 5 Netflix
17 Martedì
Curfew – The Race Corsa Mortale 1 Sky Atlantic
18 Mercoledì
Soundtrack 1 Netflix
19 Giovedì
C'era una seconda volta 1 Netflix
20 Venerdì
The Witcher 1 Netflix
21 Sabato
Supernatural 13 Rai 4 ore 19:45 (sabato-domenica)
22 Domenica
Rick and Morty 4 Netflix
24 Martedì
Lost in Space 2 Netflix
26 giovedì
You 2 Netflix
Destini in fiamme 1 Netflix
27 Venerdì
The Gift, stagione 1 Netflix
30 Lunedì
Alexa & Kate 3 Netflix
Tatort – Scena del Crimine
31 Martedì
Ares, stagione 1 Netflix
Il vicino, stagione 1 Netflix
Spectros, stagione 1 Netflix
SEAL Team, stagione 2, Rai 4 lun-ven
Jane the Virgin, stagione 5 Netflix
Occupied, stagione 3 Netflix
Le Serie Tv In Italia a luglio 2020
1 mercoledì
Chicago Fire 7 Italia 1 1a TV Free (crossover)
Chicago PD 6 Italia 1 1a TV Free (crossover)
Chicago Med 4 Italia 1 1a TV Free (crossover)
Deadwind 2 Netflix
Anne Burda (miniserie) Canale 5
2 giovedì
Warrior Nun 1 Netflix
3 venerdì
Hanna 2 Prime Video
Il Club delle Babysitter 1 Netflix
Le Ragazze del centralino 6 Netlfix
Manifest 2 Canale 5
5 domenica
Rise 1 Canale 5 (seconda serata) 1a TvFree
6 Lunedì
Chiamatemi Anna Rai 2 1a TV Free (lun-ven 15:20)
Gangs of London 1 Sky Atlantic
Brooklyn Nine-Nine 1 1aTv Free ore 15:00
The Walking Dead 10 (trasmissione ep. doppiati) Fox
7 martedì
Candice Renoir 4 Rai 2 1a Tv Free (lun – ven 16.10)
Chcago PD 6 3 episodi 1a Tv Free
Law & Order SVU canale 20 1a Tv Free (un ep. alle 00:30)
The 100 5 e 6 canale 20 1a Tv Free (lun – ven alle 14:00)
8 mercoledì
Stateless 1 Netflix
Come Sorelle Canale 5
Chicago Fire 7 1a Tv Free Italia 1
The Magicians 5 TIMVision
9 Giovedì
The Protector 4 Netflix
10 venerdì
Little Voice 1 Apple Tv+
Manifest 2 Canale 5 1a TV Free
Station 19 2 Canale 5 1a TV Free
I 12 giurati 1 Netflix
11 Sabato
Prodigal Son 1  (trasmissione ep. doppiati) Premium Crime
12 Domenica
P-Valley 1 StarzPlay
Homeland 8 (episodi doppiati in 1a Tv) Fox
14 Martedì
The Resident 2 Rai 1 1a Tv Free
15 Mercoledì
Le Bureau – Sotto Copertura 4 Sky Atlantic
Chiamatemi Anna 2 Rai 2 ore 15:25
Oscuro Desiderio 1 Netflix
16 Giovedì
Normal People 1 Starzplay
17 Venerdì
Absentia 3 Amazon Prime Video
Cursed 1 Netflix
Sulla bocca di tutti 1 Netflix
19 Domenica
Le regole del delitto perfetto 5 1a Tv Free Rai 4
20 Lunedì
L'universo in Espansione di Ashley Garcia – Seconda parte
Into the Dark 1 Rai Play
21 Martedì
Come vendere droga online (in fretta) 2 Netflix
22 Mercoledì
Station 19 (episodi doppiati 1a Tv ) Fox
The Sinner 2 canale 20 1a Tv Free
Segni 1 Netflix
L'amore nello spettro 1 Netflix
Norsemen 3 Netflix
24 Venerdì
The Plot Against America miniserie Sky Atlantic – Now Tv tutti gli episodi subito disponibili
26 Domenica
Good Girls 3 Netflix
27 Lunedì
Bodyguard 1 Rai 3 (le altre puntate martedì 28 e lunedì 3)
29 Mercoledì
Chiamati Anna 3 Rai 2 ore 15:15
31 venerdì
The Umbrella Academy 2 Netflix
Vis a Vis: L'oasis 1 Netflix
Get Even 1 Netflix
Le Serie Tv In Italia ad Agosto 2020
1 Agosto
L'atterraggio perfetto 1 Netlfix
4 Martedì
Strike Back 8 Sky Atlantic
5 Mercoledì
The Heads 1 Amazon Prime Video
6 Giovedì
Ramy 2 StarzPlay
The Rain 3 finale Netflix
9 Domenica
Bull 4 Rai 2
10 Lunedì
Save Me 2 Sky Atlantic
11 Martedì
Grey's Anatomy 16 (episodi doppiati in 1a Tv) Fox
12 Mercoledì
Greenleaf 5 Netflix
13 Giovedì
Hudson & Rex 1B Rai 3
14 Venerdì
Ted Lasso 1 Apple Tv+
Quantico 3 Paramount Network (alle 14)
Dirty John:The Betty Broderick Story (V.O.) Netflix
La rapina del secolo miniserie (V.O) Netflix
Sabato 15
Abby's (unica) Italia 2
Rita 5 Netlfix
16 Domenica
Council of Dads (stagione unica) canale 5 (4 episodi)
I Feel bad (unica) Italia 2
Giovedì 20
Chicago MED Italia 1 1a Tv Free
21 Venerdì
Lucifer 5A Netflix
25 Martedì
Lincoln Ryme 1 (e unica) Italia 1
30 Domenica
NCIS New Orleans 6 Rai 2
31 Lunedì
Kidding 2 Sky Atlantic
Le Serie Tv In Italia a Ottobre 2020
1 Giovedì
Buongiorno Veronica 1 Netflix
Oktoberfest: birra e sangue 1 Netflix
2 Venerdì
Emily in Paris 1 Netflix
World Beyond 1 Prime Video
Sabato 3
Mom 7B Premium Stories
4 Domenica
NCIS Los Angeles 11 Rai 2
5 Lunedì
The Walking Dead 10 finale Fox
Grey's Anatomy 16 1a Tv free La7
7 Ottobre
The Good Lord Bird miniserie Sky Atlantic
8 Giovedì
Mrs America miniserie TIMVision Plus (episodi settimanali)
Miracle Workers: Dark ages Italia 1 (seconda/terza serata)
9 Venerdì
We Are Who We Are 1 Sky Atlantic/Now Tv
The Right Stuff – Uomini veri 1 Disney+
The Haunting of Bly Manor 1 Netflix
Sabato 10
Superstore 5 Premium Stories
11 Domenica
The Spanish Princess 2 StarzPlay
Lunedì 12
The Comey Rule Sky Atlantic e Now Tv (seconda parte martedì 13)
Giovedì 15
Social Distance 1 Netflix
Vera 10 Giallo
Venerdì 16
All Rise 1 Premium Stories
La Revolution 1 Netflix
Grand Army 1 Netflix
Qualcuno deve Morire, miniserie Netflix
Star Trek Discovery 3 (ep. settimanali) Netflix
Lunedì 19
The Third Day mini Sky Atlantic
Martedì 20
Room 104 4 (6 episodi in due martedì)
Mercoledì 21
Pure 1 Rai Play
Strike Top Crime 1aTV Free
Giovedì 22
The Alienist 2
Delitti in Paradiso 9 Fox Crime
You Me Her 5 Netflix
Venerdì 23
Law & Order: SVI 21B Premium Crime
La regina degli scacchi  1 Netflix
Barbari, 1 Netflix
Il ragazzo giusto, mini Netflix
Warrior 1 1a Tv Free Rai 4
Sparita nel nulla 1 Netflix
Sabato 24
Criminal Minds 15 1a Tv Free Rai 2
Lunedì 26
The 100 7 (ultima stagione) Premium Action
Martedì 27
Blindspot 5 (ultima stagione) Premium Crime
They Were Ten 1 Fox
Mercoledì 28
Stalk 1 Rai Play
Venerdì 30
The Mandalorian 2 Disney+
Suburra 3 e ultima Netflix
Utopia 1 Amazon Prime Video
Truth Seeker 1 Amazon Prime Video
Sabato 31
Lovecraft Country HBO
Fonti: antoniogenna.com – digitalsat – reti – comunicati stampa