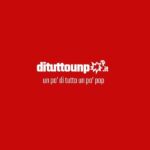 Qualche ora fa sono state annunciate le nomination per la 67ma edizione dei Prime Time Emmy Awards. A condurre la cerimonia delle nomination c'erano Uzo Aduba (Orange is the New Black) e Cat Deeley (So You Think You Can Dance).
[adsense]
Tra le le nomination spiccano le novità di quest'anno, Better Call Saul, che prende l'eredità lasciata di Breaking Bad che ha vinto nella stessa categoria lo scorso anno. Orange is the New Black, dopo il rifiuto dell'Academy nella categoria comedy, riesce comunque ad ottenere una nomination.
Tra gli show che hanno ricevuto più nomination troviamo: Game of Thrones con 24 nomination, American Horror Story: Freak Show (19), Olive Kitteridge (13) Bessie (12), House of Cards, Mad Men e Transparent con 11 nomination ciascuna. Grande assente, e forse giustamente, il dramedy di The CW, Jane the Virgin acclamatissimo dalla critica.
The Emmys will be held Sunday, Sept. 20 at the Microsoft Theater L.A. LIVE in Los Angeles, and aired on Fox.
La cerimonia dell'assegnazione degli Emmy andrà in onda domenica 20 settembre su FOX, dal Microsoft Theater a Los Angeles. Vediamo nel dettaglio le categorie:
MIGLIOR DRAMA
Better Call Saul
Downton Abbey
Game of Thrones
Homeland
House of Cards
Mad Men
Orange Is the New Black
MIGLIOR ATTORE IN UNA SERIE DRAMA
Kyle Chandler, Bloodline
Jeff Daniels, The Newsroom
Jon Hamm, Mad Men
Bob Odenkirk, Better Call Saul
Liev Schreiber, Ray Donovan
Kevin Spacey, House of Cards
MIGLIOR ATTRICE IN UNA SERIE DRAMA
Claire Danes, Homeland
Viola Davis, How to Get Away With Murder
Taraji P. Henson, Empire
Tatiana Maslany, Orphan Black
Elisabeth Moss, Mad Men
Robin Wright, House of Cards
MIGLIOR ATTRICE NON PROTAGONISTA IN UN DRAMA
Joanne Froggatt, Downton Abbey
Lena Headey, Game of Thrones
Emilia Clarke, Game of Thrones
Christina Hendricks, Mad Men
Uzo Aduba, Orange Is the New Black
Christine Baranski, The Good Wife
MIGLIOR ATTORE NON PROTAGONISTA IN UN DRAMA
Jonathan Banks, Better Call Saul
Ben Mendelsohn, Bloodline
Jim Carter, Downton Abbey
Peter Dinklage, Game of Thrones
Michael Kelly, House of Cards
Alan Cumming, The Good Wife
MIGLIORE GUEST STAR FEMMINILE
Diana Rigg, Game of Thrones
Rachel Brosnahan, House of Cards
Cicely Tyson, How to Get Away With Murder
Allison Janney, Masters of Sex
Khandi Alexander, Scandal
Margo Martindale, The Americans
MIGLIORE GUEST STAR MASCHILE
Alan Alda, The Blacklist
Michael J Fox, The Good Wife
F. Murray Abraham, Homeland
Reg E. Cathey, House of Cards
Beau Bridges, Masters of Sex
Pablo Schreiber, Orange Is the New Black
MIGLIOR COMEDY
Louie
Modern Family
Parks and Recreation
Silicon Valley
Transparent
Unbreakable Kimmy Schmidt
Veep
MIGLIORE ATTRICE IN UNA COMEDY
Edie Falco, Nurse Jackie
Lisa Kudrow, The Comeback
Julia Louis-Dreyfus, Veep
Amy Poehler, Parks and Recreation
Amy Schumer, Inside Amy Schumer
Lily Tomlin, Grace and Frankie
MIGLIOR ATTORE IN UNA COMEDY
Anthony Anderson, black-ish
Louis C.K., Louie
Don Cheadle, House of Lies
Will Forte, Last Man on Earth
Matt LeBlanc, Episodes
William H. Macy, Shameless
Jeffrey Tambor, Transparent
MIGLIOR ATTRICE NON PROTAGONISTA IN UNA COMEDY
Niecy Nash, Getting On
Julie Bowen, Modern Family
Allison Janney, Mom
Kate McKinnon, Saturday Night Live
Mayim Bialik, The Big Bang Theory
Gaby Hoffmann, Transparent
Jane Krakowski, Unbreakable Kimmy Schmidt
Anna Chlumsky, Veep
MIGLIORE ATTORE NON PROTAGONISTA IN UNA COMEDY
Andre Braugher, Brooklyn Nine-Nine
Adam Driver, Girls
Keegan-Michael Key, Key & Peele
Ty Burrell, Modern Family
Tituss Burgess, Unbreakable Kimmy Schmidt
Tony Hale, Veep
MIGLIORE GUEST STAR FEMMINILE IN UNA COMEDY
Gaby Hoffmann, Girls
Pamela Adlon, Louie
Elizabeth Banks, Modern Family
Joan Cusack, Shameless
Christine Baranski, The Big Bang Theory
Tina Fey, Unbreakable Kimmy Schmidt
MIGLIORE GUEST STAR MASCHILE IN UNA COMEDY
Mel Brooks, The Comedians
Paul Giamatti, Inside Amy Schumer
Bill Hader, Saturday Night Live
Louis C.K., Saturday Night Live
Bradley Whitford, Transparent
Jon Hamm, Unbreakable Kimmy Schmidt
MIGLIORE LIMITED SERIES
American Crime
American Horror Story: Freak Show
The Honorable Woman
Olive Kitterridge
Wolf Hall
MIGLIOR FILM TV
Agatha Christie's Poirot — Curtain: Poirot's Last Case
Bessie
Grace of Monaco
Hello Ladies: The Movie
Killing Jesus
Nightingale
MIGLIOR ATTRICE IN UN FILM O LIMITED SERIES
Felicity Huffman, American Crime
Jessica Lange, American Horror Story: Freak Show
Queen Latifah, Bessie
Maggie Gyllenhaal, The Honorable Woman
Frances McDormand, Olive Kitteridge
Emma Thompson, Sweeney Todd
MIGLIOR ATTORE IN UN FILM O LIMITED SERIES
Timothy Hutton, American Crime
Ricky Gervais, Derek Special
Adrien Brody, Houdini
David Oyelowo, Nightingale
Richard Jenkins, Olive Kitteridge
Mark Rylance, Wolf Hall
MIGLIOR ATTRICE NON PROTAGONISTA IN UN FILM O LIMITED SERIES
Regina King, American Crime
Sarah Paulson, American Horror Story: Freak Show
Angela Bassett, American Horror Story: Freak Show
Kathy Bates, American Horror Story: Freak Show
Mo'Nique, Bessie
Zoe Kazan, Olive Kitteridge
MIGLIOR ATTORE NON PROTAGONISTA IN UN FILM O LIMITED SERIES
Richard Cabral, American Crime
Denis O'Hare, American Horror Story: Freak Show
Finn Wittrock, American Horror Story: Freak Show
Michael Kenneth Williams, Bessie
Bill Murray, Olive Kitteridge
Damian Lewis, Wolf Hall
Qui le nomination per la parte tecnica