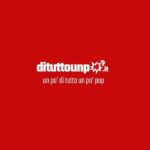 Ieri i WGA hanno rivelato le nomination per i Writers Guild Awards 2015. L'evento premierà la migliore scrittura in film, televisione, media, videogames ecc… I premi saranno assegnati in una cerimonia unica il 14 febbraio 2015 a Los Angeles.
Per quanto riguarda le nomination serie tv, spiccano True Detective e Silicon Valley di HBO e il nuovo successo di Amazon Transparent. Queste nomination però non sono una buona notizia per i canali broadcast americani (ABC, CBS, The CW, ABC e NBC) perchè l'unico drama che va in onda in chiaro in america ad essere stata nominato nella categoria drama è il legal di CBS, The Good Wife.
[adsense]
Ha sorpreso moltissimo l'assenza di una delle serie più importanti della scorsa stagione televisiva, ossia Fargo. Arriva però subito un comunicato dal network FX, in cui si dice che il network non ha candidato Noah Hawley che ha scritto tutti gli episodi di Fargo perchè la serie sarebbe stata inserita nella categoria dei drama. Tra l'altro Fargo ha vinto un Emmy lo scorso settembre nella categoria delle miniserie, quindi secondo il canale non aveva senso inserirla tra i drama, da qui la decisione di non candidarla per i WGA.
Di seguito la lista completa delle serie tv nominate:
DRAMA SERIES
Game of Thrones, scritta da David Benioff, Bryan Cogman, George R.R. Martin, D.B. Weiss; HBO
The Good Wife, scritta da Leonard Dick, Keith Eisner, Matthew Hodgson, Ted Humphrey, Michelle King, Robert King, Erica Shelton Kodish, Matthew Montoya, Luke Schelhaas, Nichelle Tramble Spellman, Craig Turk, Julia Wolfe; CBS
House of Cards, scritta da Bill Cain, Laura Eason, Sam R. Forman, William Kennedy, Kenneth Lin, John Mankiewicz, David Manson, Beau Willimon; Netflix
Mad Men, scritta da Heather Jeng Bladt, Semi Chellas, Jonathan Igla, David Iserson, Erin Levy, Matthew Weiner, Carly Wray; AMC
True Detective, scritta da Nic Pizzolatto; HBO
COMEDY SERIES
Louie, scritta da Louis CK; FX
Orange Is the New Black, scritta da Stephen Falk, Sian Heder, Tara Herrmann, Sara Hess, Nick Jones, Jenji Kohan, Lauren Morelli, Alex Regnery, Hartley Voss; Netflix
Silicon Valley, scritta da John Altschuler, Alec Berg, Matteo Borghese, Jessica Gao, Mike Judge, Dave Krinsky, Carson Mell, Dan O'Keefe, Clay Tarver, Rob Turbovsky, Ron Weiner; HBO
Transparent,scritta da Bridget Bedard, Micah Fitzerman-Blue, Noah Harpster, Ethan Kuperberg, Ali Liebegott, Faith Soloway, Jill Soloway; Amazon Prime
Veep, scritta da Simon Blackwell, Kevin Cecil, Roger Drew, Sean Gray, Armando Iannucci, Ian Martin, Georgia Pritchett, David Quantick, Andy Riley, Tony Roche, Will Smith; HBO
NUOVA SERIE
The Affair, scritta da Dan LeFranc, Hagai Levi, Melanie Marnich, Eric Overmyer, Kate Robin, Sarah Treem; Showtime
The Knick, scritta da Jack Amiel, Michael Begler, Steven Katz; Cinemax
Silicon Valley, scritta da John Altschuler, Alec Berg, Matteo Borghese, Jessica Gao, Mike Judge, Dave Krinsky, Carson Mell, Dan O'Keefe, Clay Tarver, Rob Turbovsky, Ron Weiner; HBO
Transparent, scritta da Bridget Bedard, Micah Fitzerman-Blue, Noah Harpster, Ethan Kuperberg, Ali Liebegott, Faith Soloway, Jill Soloway; Amazon Prime
True Detective, scritta da Nic Pizzolatto; HBO
MIGLIORE FILM TV ORIGINALE
Deliverance Creek, scritta da Melissa Carter; Lifetime
Return to Zero, scritta da Sean Hanish; Lifetime
MIGLIOR ADATTAMENTO
Houdini, scritta da Nicholas Meyer; Based on the book Houdini: A Mind in Chains: A Psychoanalytic Portrait by Bernard C. Meyer, M.D.; History Channel
Klondike, prima, terza e sesta parte, scritta da Paul T. Scheuring, Parts Two, Four and Five, Teleplay by Josh Goldin & Rachel Abramowitz, Based on the book Gold Diggers by Charlotte Gray; Discovery Channel
The Normal Heart, scritta da Larry Kramer, HBO
Olive Kitteridge, scritta da by Jane Anderson, HBO
Pilot "The Leftovers", scritta da Damon Lindelof & Tom Perrotta, HBO
[adsense]
SERIE TV ANIMATA
"Bob and Deliver" (Bob's Burgers), scritta da Greg Thompson; Fox
"Brick Like Me" (I Simpson), scritta da Brian Kelley; Fox
"Covercraft" (I Simpson), scritta da Matt Selman; Fox
"Pay Pal" (I Simpson), scritta da David Steinberg; Fox
"Steal This Episode" (I Simpson), scritta da J. Stewart Burns; Fox
"Work Hard or Die Trying, Girl" (Bob's Burgers), Written by Nora Smith; Fox
EPISODIO DI UN DRAMA
"A Day's Work" (Mad Men), scritta da Jonathan Igla and Matthew Weiner; AMC
"Devil You Know" (Boardwalk Empire), scritta da Howard Korder; HBO
"Donald the Normal" (Rectify), scritta da Kate Powers & Ray McKinnon; Sundance Channel
"Friendless Child" (Boardwalk Empire), scritta da Riccardo DiLoreto & Cristine Chambers and Howard Korder; HBO
"The Last Call" (The Good Wife), scritta da Robert King & Michelle King; CBS
"The Lion and the Rose" (Game of Thrones), scritto per la televisione da George R.R. Martin; HBO
EPISODIO DI UNA COMEDY
"The Cold" (Modern Family), scritta da Rick Wiener & Kenny Schwartz; ABC
"Landline" (New Girl), scritta da Rob Rosell; Fox
"Low Self Esteem City" (Orange Is the New Black), scritta da Nick Jones; Netflix
"So Did the Fat Lady" (Louie), scritta da Louis C.K.; FX
"Three Dinners" (Modern Family), scritta da Abraham Higginbotham & Steven Levitan & Jeffrey Richman; ABC
"The Wilderness" (Transparent), Written by Ethan Kuperberg; Amazon Prime
MIGLIOR PROMO (TELEVISIONE, NEW MEDIA O RADIO)
"How I Met Your Mother," scritta da by Dan Greenberger; CBS
"WABC-TV On-Air Promos," Written by Brandon Nelson; WABC-TV