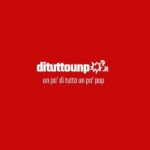 Arriva su Netflix – anche in Italia – With Bob and David, la sketch comedy creata, scritta e interpretata da Bob Odenkirk (Fargo, Breaking Bad, Better Call Saul) e David Cross (Arrested Development, Kung Fu Panda).
La prima stagione, composta da 5 episodi (4 da mezzora e uno speciale making of da un'ora), è interamente disponibile dal 13 Novembre 2015. La storia è quella di due ex Navy Seals, congedati con disonore, che decidono di servire il proprio Paese nel modo che gli riesce meglio – ovvero con la sketch comedy.
Gli episodi sono diretti da Keith Truesdell e Jason Woliner, mentre i produttori esecutivi, oltre a Odenkirk e Cross, sono Marc Provissiero e Naomi Odenkirk della Odenkirk Provissiero Entertainment, Tim Sarkes della Brillstein Entertainment, Dave Kneebone, Tim Heidecker ed Eric Wareheim della Abso Lutely Productions.
With Bob and David condivide lo stesso team produttivo di un omonimo show HBO di fine Anni '90, Mr. Show with Bob and David, ma lo stesso Odenkirk ha definito quello di Netflix "più leggero, veloce e meno complesso".
Il poster di With Bob and David su Netflix
Il trailer di With Bob and David su Netflix