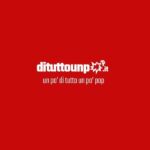 Korn: rilasciato il singolo A Different World, una collaborazione tra i Korn e Corey Taylor dei Slipknot, parte del nuovo album The Serenity of Suffering
Due delle più grandi entità rock degli ultimi anni convergono in una nuova traccia appena rilasciata. Si Tratta di Korn e Corey Taylor (il cantante dei Slipknot) che hanno rilasciato un singolo dal titolo A Different World, appena disponibile in streaming (sotto trovate il video).
La canzone è un estratto del prossimo album dei Korn dal titolo "The Serenity of Suffering", disponibile in prevendita su Itunes. Parlando della nuova traccia, Jonathan David ha dichiarato che la canzone è sul "trovare il vostro sposto felice, quando le cose si fanno difficili,"
Per quanto riguarda invece la collaborazione Jonathan David ha dichiarato: "Quando stavo lavorando a questa canzone, Corey ha mandato un sms a Nick (Raskulinecz, il produttore) e ho semplicemente realizzato che sarebbe stata la persona perfetta con cui collaborare. Ho collaborato un po' con tutti … quindi è stato difficile pensare a qualcuno in particolare, ma poi è successo che Corey ci ha contattati nel momento perfetto."
Il nuovo album dei Korn, The Serenity of Suffering uscirà il 21 ottobre, ma è già ordinabile su Itunes, Google Play e su Amazon.