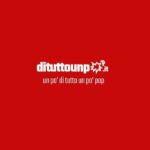 Ant-Man and the Wasp in Home Video
Il film Marvel dell'estate Ant-Man and The Wasp, sequel di Ant-Man è disponibile da qualche giorno in home video tra DVD e Blu-Ray ma anche in pay per view su diverse piattaforme come Google, Apple, Chili, Timvision e Rakuten Tv. Insomma tanti modi per recuperare il film Marvel che ha conquistato il box office mondiale solo pochi mesi fa.
Ant Man and the Wasp – I Contenuti Extra in Home Video
Nei formati in DVD e Blu-Ray non mancheranno i classici contenuti extra che si concentreranno sui Supereroi Marvel Comics e sugli attori che li hanno interpretati in Ant-Man and The Wasp, Paul Rudd e Evengeline Lilly. Le featurette su Paul Rudd che torna a vestire i panni di Scott Lang, ladro dal cuore tenero ancora una volta destinato a diventare l'irresistibile Supereroe del film, rivelano il lato divertente dell'attore anche durante le riprese coi colleghi di set.
Non potevano mancare clip su Evangeline Lilly, la co-protagonista Wasp, che è il primo personaggio femminile a comparire nel titolo di un film Marvel. Inoltre, davvero imperdibili gli approfondimenti sulle icone del cinema Michael Douglas e Michelle Pfeiffer nel ruolo della super coppia Hank e Janet Van Dyne.
Sempre grazie ai contenuti extra i fan scopriranno di più sulla realizzazione degli effetti speciali utilizzati per dar vita ai personaggi stravolgendone poi completamente le dimensioni, oltre ad avere la possibilità di gustarsi scene inedite o tagliate, bloopers e commenti del regista Peyton Reed.
Ant-Man and The Wasp – La Trama
In Ant-Man and The Wasp Scott Lang (Paul Rudd) è alle prese con le conseguenze delle proprie scelte come Supereroe e come padre, dopo Captain America: Civil War. Mentre lotta per ritrovare un equilibrio tra la sua vita famigliare e le responsabilità di Ant-Man, viene chiamato da Hope van Dyne e il Dr. Hank Pym per intraprendere una nuova missione: salvare Janet van Dyne persa nel Regno Quantico. Scott deve quindi indossare di nuovo i panni di Ant-Man e imparare a combattere al fianco di Wasp, pur cercando di rispettare gli arresti domiciliari. Il tutto mentre si impegna a dare una mano all'amico Luis (Michael Peña), tenendosi pronto a combattere un nuovo nemico, Ghost (Hannah John-Kamen), e il suo alleato Bill Foster (Laurence Fishburne).
In Ant-Man and The Wasp tornano il regista Peyton Reed e le star Paul Rudd (Captain America: Civili War, Molto Incinta) e Evangeline Lilly (The Hobbit: La Battaglia delle Cinque Armate, Lost), Michael Pena (The Martian, Fury), Walton Goggins (Vice Principals, Six), Bobby Cannavale (Vynil, Chef), Judy Greer (The War – Il Pianeta delle Scimmie, Wilson), Tip "T.I." Harris (Sleepless – Il Giustiziere, Duri si Diventa), David Dastmalchian (Twin Peaks, The Belko Experiment), Hannah John- Kamen (Black Mirror, Ready Player One), Abby Ryder Fortson (Togetherness, Transparent), Randall Park (Veep, Fresh Off The Boat), la candidata all'Oscar Michelle Pfeiffer (nella categoria Miglior Attrice Protagonista nel 1993 per il film Due Sconosciuti, un Destino), il candidato all'Oscar Laurence Fishburne (nella categoria Miglior Attore Protagonista nel 1993 per il film What's Love Got to Do with It) e il premio Oscar come Miglior Attore Protagonista Michael Douglas (nel 1988 per il film Wall Street).
Kevin Feige e Stephen Broussard hanno prodotto il film con Louis D'Esposito, Victoria Alonso, Charles Newirth, mentre Stan Lee ne è stato produttore esecutivo. Chris McKenna e Erik Sommers, Paul Rudd e Andrew Barrer insieme a Gabriel Ferrari hanno invece firmato la sceneggiatura.
Il team creativo di Peyton Reed comprende il direttore della fotografia nominato all'Oscar per il fim Insider – Dietro la Verità Dante Spinotti, lo scenografo Shepherd Frankel (Ant-Man, Bad Words), gli editor Dan Lebental (Ant-Man, Spider-Man: Homecoming) e Craig Wood (Guardiani della Galassia, Vol.2, The Great Wall), la costume-designer Louise Frogley (Spider-Man: Homecoming, La Grande Tempesta), il VFX Supervisor due volte nominato all'Oscar Stephane Ceretti (Doctor Strange, 2017), e l'SFX Supervisor otto volte nominato all'Oscar Dan Sudick (Guardiani della Galassia, Vol.2).