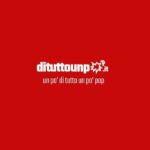 Box Office Italia e USA weekend 19 Agosto
Box Office Italia 19 Agosto Ant Man and the Wasp subito in test
Dopo le anteprime della scorsa settimana, vola Ant-Man and the Wasp che raggiunge 1,1 milioni di euro e 2,3 milioni totali, mentre non sfonda in Italia Crazy Rich Asians, curiosamente uscito senza riferimenti all'Asia e con il semplice titolo di Crazy & Rich: si ferma a 100 mila euro e al 5° posto. Meglio fa Darkest Minds con 154 mila euro e un totale di 272 mila euro. Ottava posizione per il film horror italiano The End? L'inferno fuori.
Box Office USA 19 Agosto – Vola in testa Crazy Rich Asian
Uscito mercoledì arriva ai 34 milioni totali guadagnandosi il primo posto nel week-end Crazy Rich Asian, commedia romantica completamente realizzato da cast asiatico, con protagonisti asiatici e incentrato su personaggi asiatici.
Terza piazza per l'altra novità Mile 22 mentre al quinto posto Alpha, settima posizione per BlacKkKlansman.
Box Office Italia 12 Agosto
Film al Cinema 23 Agosto: Hotel Transylvania 3 e Escape Plan 2
Box Office Italia e USA weekend 12 Agosto
Box Office Italia 12 Agosto – Bene le anteprime di Ant-Man and the Wasp e Mamma Mia ci risiamo
Vola in testa anche in Italia con 1,6 milioni di euro Shark – Il primo squalo, un successo davvero imprevedibile per una pellicola tipicamente estiva. Oltre 200 mila euro per le anteprime di Ant-Man and the Wasp e Mamma Mia ci risiamo, probabilmente gli esercenti italiani avrebbero potuto rischiare e farle uscire in contemporanea USA senza attendere metà/fine agosto.
Box Office USA 12 Agosto in testa The Meg/Shark – Il primo squalo
Vola in testa con 44 milioni di dollari The Meg, titolo originale del film uscito in Italia con il titolo Shark – Il Primo squalo. Grande successo per Warner Bros che ha forse azzeccato il weekend giusto per farlo uscire, libero da altri blockbuster nuovi e con i vecchi da Ant-Man, a gli Incredibili ma anche Mission Impossibile che ormai hanno già dato in termini di incassi.
4° e 5° posto per Slender Man l'horror Sony e BlacKkKlansman di Spike Lee che supera di poco i 10 milioni.
Box Office Italia 12 Agosto