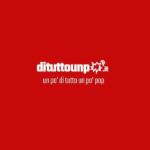 Box Office 21-23 dicembre USA e Italia
Gli incassi al cinema in Italia tra il 21 e 23 dicembre: Mary Poppins in testa, Boldi e De Sica inseguono
Freddie Mercury deve inchinarsi a Mary Poppins. Bohemian Rhapsody continua la sua corsa sorprendente degna di un film degli Avengers e arriva a più di 17 milioni totali, ma scende in terza posizione con un weekend da 1,3 milioni.
Primo posto è tutto per la favola per le feste Il Ritorno di Mary Poppins che sicuramente dominerà gli incassi nei giorni di festa con più di 2,6 milioni di euro. A distanza di sicurezza il ritorno della coppia Boldi-De Sica Amici come Prima non stravince come prima e si accontenta di 1,5 milioni che diventano 1,7 in totale. Bumblebee forse fa meno di quanto sperato non raggiungendo il milione.
Un piccolo favore e l'italiano Il Testimone Invisibile sono la quota non familiare dei film pre-festivi al quinto e sesto posto, nello stesso filone anche Ben is Back e Old Man & the Gun noni e decimi trainati da Julia Roberts e Robert Redford.
Dal 27 arrivano in sala le commedie italiane I Moschettieri del Re e La Befana vien di Notte, oltre a Spider-Man un Nuovo universo. Cambieranno ancora le prime posizioni?
Gli incassi negli Stati Uniti nel weekend 21-23 dicembre: vola Aquaman
Con oltre 67 milioni di dollari Aquaman fa più dei tre che lo inseguono messi insieme che sono Il Ritorno di Mary Poppins, Bumblebee e Spider-Man un nuovo universo. Un vero boom anche in relazione al fatto che con il Natale al martedì molti partono per una vacanza lunga. Sicuramente la prossima settimana con anche gli incassi dei giorni di festa servirà a fare un bilancio definitivo, ma la pellicola Warner Bros è sulla buona strada.
Tra le altre new entry accettabili i 6,5 milioni di dollari di Second Act con Jennifer Lopez, mentre si avvia lungo la strada del flop Welcome to Marwen di Universal/DreamWorks costato 40 milioni di dollari con solo 2 guadagnati nel weekend.
[vc_custom_heading text="
Box Office Italia 21-23 dicembre
" font_container="tag:h3|text_align:center|color:%23c60909″ use_theme_fonts="yes"]
Incassi Italia 21-23 dicembre
[vc_custom_heading text="
Box Office USA 21-23 dicembre
" font_container="tag:h3|text_align:center|color:%23c60909″ use_theme_fonts="yes"]
Incassi USA 21-23 dicembre
Il Ritorno di Mary Poppins fa centro con l'effetto nostalgia
Box Office Italia e USA 14-16 dicembre
[vc_custom_heading text="
Box Office Italia 14-16 dicembre
" font_container="tag:h3|text_align:center|color:%23c60909″ use_theme_fonts="yes"]
[vc_custom_heading text="
Box Office USA 14-16 dicembre
" font_container="tag:h3|text_align:center|color:%23c60909″ use_theme_fonts="yes"]
Incassi USA 14-16 dicembre