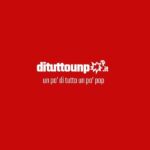 Box Office Italia e USA weekend 12 Agosto
Box Office Italia 12 Agosto – Bene le anteprime di Ant-Man and the Wasp e Mamma Mia ci risiamo
Vola in testa anche in Italia con 1,6 milioni di euro Shark – Il primo squalo, un successo davvero imprevedibile per una pellicola tipicamente estiva. Oltre 200 mila euro per le anteprime di Ant-Man and the Wasp e Mamma Mia ci risiamo, probabilmente gli esercenti italiani avrebbero potuto rischiare e farle uscire in contemporanea USA senza attendere metà/fine agosto.
Box Office USA 12 Agosto in testa The Meg/Shark – Il primo squalo
Vola in testa con 44 milioni di dollari The Meg, titolo originale del film uscito in Italia con il titolo Shark – Il Primo squalo. Grande successo per Warner Bros che ha forse azzeccato il weekend giusto per farlo uscire, libero da altri blockbuster nuovi e con i vecchi da Ant-Man, a gli Incredibili ma anche Mission Impossibile che ormai hanno già dato in termini di incassi.
4° e 5° posto per Slender Man l'horror Sony e BlacKkKlansman di Spike Lee che supera di poco i 10 milioni.
Box Office Italia 12 Agosto
Box Office Italia e USA weekend 5 Agosto
Box Office Italia 5 Agosto – Ancora Ocean's 8 in testa
Invariata anche la vetta della classifica dei film più visti in Italia nel weekend: Ocean's 8, Hereditary e Skyscraper occupano le prime tre posizioni.
Siamo in estate e in Italia nessuno (o quasi) va al cinema, come dimostrano i numeri visto che Ocean's 8 in due settimane non ha ancora raggiunto i 2 milioni di spettatori. Quarta la novità della settimana Dark Hall e solo ultima l'altra new entry Amiche di Sangue con poco più di 30 mila euro.
Box Office USA 5 Agosto – Continua il successo di Mission Impossible
Secondo weekend in testa per Mission: Impossible – Fallout e per la saga con Tom Cruise è il secondo miglior weekend di sempre. E Negli USA sono 124 milioni di dollari accumulati per Mission Impossibile.
Secondo e terzo posto per due new entry: il film Disney con Ewan McGregor Christopher Robin legato al mondo di Winnie the Pooh e The Spy Who Dumped Me (Il tuo ex non muore mai) la commedia Lionsgate al femminile con Kate McKinnon e Mila Kunis. Non bene il film YA Fox The Darkest Minds che si ferma a 5,8 milioni di dollari.
Ant Man and the Wasp è a soli 5 milioni dai 200 milioni di dollari, mentre dopo 25 settimane Black Panther arriva a 700 milioni di dollari nei soli USA.
Box Office Italia 5 Agosto