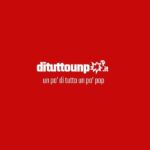 Box Office 19-21 ottobre Italia e USA
Box Office Italia 19-21 ottobre A Star is Born in vetta
A Star is Born e Venom continuano a controllare il box office italiano con 3,6 milioni e 7,2 milioni totali incassati finora. Terzo posto nel weekend per Pupazzi senza gloria, scorretto e irriverente film con pupazzi accanto a umani stroncato dalla critica ma che incassa 612 mila euro. Zanna Bianca supera il milione totale e Piccoli Brividi 2 al primo weekend italiano arriva vicino ai 600 mila euro. Gli Incredibili 2 è ormai arrivato a meno di un milione dall'incasso italiano di Hotel Transylvania 3 con 11,4 milioni. Da segnalare l'assenza quasi totale di film italiani con il solo Nessuno come noi in top ten.
Box Office USA 19-21 ottobre in testa Halloween
Halloween vola subito in testa negli Stati Uniti risultando il dato più alto per il franchise da oltre 40 anni. Risalgono The Hate U Give fino al sesto posto e The Old Man and the Gun al decimo. A Star is Born scavalca Venom al secondo posto.
[vc_custom_heading text="
Box Office Italia 19-21 Ottobre
" font_container="tag:h3|text_align:center|color:%23c60909″ use_theme_fonts="yes"]
A Star is Born (USA Warner Bros)
di Bradley Cooper
we.

1.244.299

€ (tot.3.628.880)
Venom (USA Sony)
di Ruben Fleischer
we

728.918

€ (tot. 7.523.539)
Pupazzi senza gloria (USA Universal)
di Brian Henson
we. 612.886 € (tot. =)
Soldado – Sicario: Day of the Soldado (USA)
di Stefano Sollima
we. 603.880 € (tot.=)
Piccoli Brividi 2 (USA Sony)
di Ari Sandel
we. 597.664 € (tot. =)
Johnny English Colpisce ancora (UK Universal)
di David Kerr
we. 543.144 € (tot.1.655.523)
The Children Act – Il Verdetto (UK)
di Richard Eyre
we. 482.949 € (tot. 485.762)
Zanna Bianca (Fra/USA/Lux Adler Entertainment)
di Alexandre Espigares
we. 417.755 € (tot.1.083.167)
Nessuno come noi (Ita)
di Volfango De Biasi
we. 276.864€ (tot.=)
Gli Incredibili 2 (USA – Disney Pixar)
di Brad Bird
we.

264.212

€ (tot. 11.474.947)
[vc_custom_heading text="
Box Office USA 19-21 ottobre
" font_container="tag:h3|text_align:center|color:%23c60909″ use_theme_fonts="yes"]
Box Office 11-14 ottobre Italia e USA
[vc_custom_heading text="
Box Office Italia 11-14 Ottobre
" font_container="tag:h3|text_align:center|color:%23c60909″ use_theme_fonts="yes"]
A Star is Born (USA Warner Bros)
di Bradley Cooper
we.

1.706.612

€ (tot.=)
Venom (USA Sony)
di Ruben Fleischer
we

1.631.678

€ (tot. 6.401.008)
Johnny English Colpisce ancora (UK Universal)
di David Kerr
we. 909.257 € (tot.=)
Gli Incredibili 2 (USA – Disney Pixar)
di Brad Bird
we.

610.945

€ (tot. 11.130.424)
Zanna Bianca (Fra/USA/Lux Adler Entertainment)
di Alexandre Espigares
we. 559.659 € (tot.=)
The Predator (USA Fox)
di Shane Black
we. 494.434 € (tot. =)
Smallfoot: il mio amico delle nevi (USA WB)
animazione
we.

350.209

€ (tot.1.307.443)
La Fuitina Sbagliata (Ita 01)
di Mimmo Esposito
we. 331.544 € (tot.=)
The Wife – Vivere nell'ombra (USA/Sve/UK Videa)
di Bjorn Runge
we.

269.366

€(tot.826.217)
The Nun: La Vocazione del male  (USA Warner Bros)
di Corin Hardy
we. 198.0666 € (tot. 5.377.371)
[vc_custom_heading text="
Box Office USA 11-14 ottobre
" font_container="tag:h3|text_align:center|color:%23c60909″ use_theme_fonts="yes"]