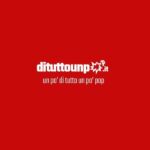 E' uscito oggi il video ufficiale di "Cheap Thrills", il nuovo singolo di Sia feat Sean Paul. versione non inserita nel nuovo album "This is Acting"
 Online da oggi il video ufficiale di "Cheap Thrills", il secondo singolo di Sia feat. Sean Paul, versione non inserita nel nuovo album "This is Acting".
Il video segna il ritorno di Maddie Ziegler, l'inconfondibile protagonista tredicenne del video di "Chandelier" che, ad oggi, segna il record di più di 1 miliardo e 200 milioni di views.
Il brano è nella Top 30 delle classifiche airplay in Australia, Germania, Spagna e Irlanda e nella Top 20 dei singoli più venduti in Australia, Svizzera, Germania, Finlandia, Irlanda, Paesi Bassi, Norvegia, Svezia e Regno Unito. In Germania è #2 su Shazam, #14 nella classifica mondiale di Spotify e #5 in quella di Shazam. In Italia il singolo è nella Top 40 in radio e nella Top 30 su Itunes.
Sia si esibirà live il 17 e il 24 aprile al Coachella Valley Music and Arts Festival, uno dei più importanti festival musicali americani.
Pubblicato lo scorso 29 gennaio, "This is Acting" ha raggiunto nel primo giorno la posizione #1 su iTunes in più di 50 paesi, Italia compresa, e ha debuttato alla #4 in US e nella top 10 in 9 paesi, tra cui #1 in Australia, #3 in UK e in Canada.
L'artista australiana, considerata una delle più grandi autrici pop dei nostri tempi e produttrice di grandi successi, si avvale per questo nuovo lavoro di importanti collaborazioni. Scrive il primo singolo "Alive" con la cantautrice inglese Adele e il musicista Tobias Jesso Jr con cui si rinnova l'intesa artistica dopo il successo della hit "Chandelier", che ha ottenuto ben quattro candidature ai Grammy e che in Italia ha raggiunto il quadruplo platino. All'interno del disco anche Kanye West, con cui Sia scrive e co-produce "Reaper".
Oltre a Jessie Shatkin, per il nuovo album la cantautrice è stata affiancata dal produttore Greg Kurstin, suo collaboratore di lunga data.  "Alive" e "Bird Set Free" sono stati i due brani presentati da Sia lo scorso 7 novembre 2015 allo show televisivo americano Saturday Night Live. Memorabili anche le esibizioni live del singolo a The Voice e a The Ellen DeGeneres Show. Il video di "Alive", uscito il 5 novembre 2015, in un solo giorno ha totalizzato 1 milione di visualizzazioni. Recentemente è stata ospite del Jimmy Kimmel Live e per l'occasione ha cantato "Bird Set Free".
Testo "Cheap Thrills" di Sia 
Come on, come on, turn the radio on
It's Friday night and I won't be long
Gotta do my hair, I put my make up on
It's Friday night and I won't be long
Til I hit the dance floor
Hit the dance floor
I got all I need
No I ain't got cash
No I ain't got cash
But I got you baby
Baby I don't need dollar bills to have fun tonight
(I love cheap thrills)
Baby I don't need dollar bills to have fun tonight
(I love cheap thrills)
But I don't need no money
As long as I can feel the beat
I don't need no money
As long as I keep dancing
Come on, come on, turn the radio on
It's Saturday night and I won't be long
Gotta paint my nails, put my high heels on
It's Saturday night and I won't be long
Til I hit the dance floor
Hit the dance floor
I got all I need
No I ain't got cash
No I ain't got cash
But I got you baby
Baby I don't need dollar bills to have fun tonight
(I love cheap thrills)
Baby I don't need dollar bills to have fun tonight
(I love cheap thrills)
But I don't need no money
As long as I can feel the beat
I don't need no money
As long as I keep dancing
(I love cheap thrills)
(I love cheap thrills)
I don't need no money
As long as I can feel the beat
I don't need no money
As long as I keep dancing
Oh, oh
Baby I don't need dollar bills to have fun tonight
(I love cheap thrills)
Baby I don't need dollar bills to have fun tonight
(I love cheap thrills)
But I don't need no money
As long as I can feel the beat
I don't need no money
As long as I keep dancing
Na, na, na, na, na, na, na
(I love cheap thrills)
Na, na, na, na, na, na, na
(I love cheap thrills)
Na, na, na, na, na, na, na
(I love cheap thrills)
Na, na, na, na, na, na, na
(I love cheap thrills)