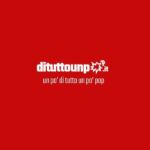 Sky Dicembre: i film e le serie tv sui canali della piattaforma da Premium a Fox e laF
Il mese delle feste (senza contare la prima settimana di Gennaio) è tradizionalmente ricca soprattutto da un punto di vista cinematografico su Sky, più di quella delle serie tv.
I film in prima tv a Dicembre su Sky Cinema e Premium Cinema includono Dunkirk, A Quiet Place, 3 Manifesti a Ebbing-Missouri, The Greatest Showman, due nuovi film de I Delitti del BarLume (25/12 e 1/01), Red Sparrow, Nelle Pieghe del Tempo.
Sul fronte delle serie tv spiccano le miniserie: Escape at Dannemora, In the Dark e Butterfly, mentre interessante notare come FOX decida di sostituire gli zombie di The Walking Dead con due nuove commedie come Single Parents e The Cool Kids.
Ricordiamo inoltre come tutti i film e le serie tv Sky/Fox/laF sono in streaming su Sky Go e NowTv, i film e le serie tv Premium sono in streaming su Infinity. Tutto è inoltre su Sky On Demand.
Film e serie tv su Netflix a dicembre: You, Lucifer, Arrival, Guardiani della Galassia Vol.2
Le Serie Tv su Sky a Dicembre
1/12 Marlon 2 Premium Joi
3/12 Single Parents 1 Fox
3/12 The Cool Kids 1 Fox
4/12 Escape at Dannemora miniserie Sky Atlantic
4/12 White Famous 1 (stagione unica) Sky Atlantic già in on demand
4/12 Claws 2 Premium Stories
6/12 Mayans MC 1 Fox maratona 10 episodi (poi 2 episodi in seconda serata)
7/12 Wrecked 3 Premium Joi
11/12 Jailers 1 Sky Atlantic ore 22:15
11/12 In The Dark miniserie laF
12/12 Fortitude 3 Sky Atlantic
17/12 Butterlfly miniserie FoxLife (3 episodi)
19/12 NCIS: Los Angeles 9 FoxCrime 1° Tv Sky
21/12 I Misteri di Pemberley miniserie laF
25/12 MacGyver 2 Fox 1° Tv Sky
29/12 The Last Kingdom 3 Premium Stories
Dicembre è il mese in cui le serie tv trasmesse a distanza più o meno breve dagli USA vanno in pausa per riprendere dopo qualche mese, ecco le segnalazioni di dicembre:
26/11 The Walking Dead 9×08 e The Gifted 2×07 FOX (quest'ultima si interrompe in Italia due episodio prima rispetto agli USA dove il Fall Finale è il 2×09 in onda il 4/12)
3/12 Manifest 1×09 Premium Stories
10/12 Grey's Anatomy 15×08 e Station 19 2×06 FOXLife (quest'ultima si interrompe in Italia un episodio prima rispetto agli USA dove il Fall Finale è stato il 2×07)
11/12 Magnum P.I. 1×09 FOX (quest'ultima si interrompe in Italia un episodio prima rispetto agli USA dove il Fall Finale è stato il 1×10)
14/12 Criminal Minds 14×08 FoxCrime (quest'ultima si interrompe in Italia due episodi prima rispetto agli USA dove il Fall Finale è stato il 14×10)
16/12 Empire 5×09 FOXLife
18/12 911 2×10 e The Resident 2×08 FOXLife (quest'ultima si interrompe in Italia un episodio prima rispetto agli USA dove il Fall Finale è stato il 2×09)
Film e Serie Tv a dicembre su Infinity: Dunkirk, Arrow 6, Supergirl 3, Suicide Squad e altro
Serie Tv Sky in Box Sets a Dicembre
Wired riporta le seguenti aggiunte a dicembre nel Box Sets, vi invitiamo a consultare il catalogo BoxSets per le aggiunte quotidiane:
3/12 Agents of SHIELD
4/12 Nina
7/12 Legends
10/12 Who is America? (conclusa la trasmissione lineare su SkyAtlantic)
18/12 Cardinal (conclusa la trasmissione lineare su laF)
19/12 Kidding (conclusa la trasmissione lineare su SkyAtlantic)
24/12 Deutschland 86 (conclusa la trasmissione lineare su SkyAtlantic)

I Film in 1° Tv su Sky a Dicembre
1/12 120 Battiti al Minuto Sky Cinema Cult
1/12 Un Desiderio per Natale Sky Cinema Christmas
2/12 11.6 The French Job Sky Cinema Uno
3/12 Natale da Chef Sky Cinema Uno
3/12 Babbo Natale deve Morire
4/12 A Quiet Place – Un Posto Tranquillo Sky Cinema Uno
5/12 50 Primavere Sky Cinema Passion
6/12 La Grande Fuga del Nonno Sky Cinema Family
6/12 Dunkirk Premium Cinema
7/12 Operation Chromite – Uomini d'onore Sy Cinema Uno
7/12 Natale ad Angel Falls Sky Cinema Christmas
8/12 Vi Presento Christopher Robin Sky Cinema Uno
8/12 Daphne & Velma Premium Cinema
9/12 Bad Moms 2 – Mamme Molto Più Cattive SKy Cinema Uno
10/12 Maze Runner – La Rivelazione Sky Cinema Uno
11/12 L'altra metà della storia Sky Cinema Uno
12/12 Due Sotto il Burqa Sky Cinema Cult
13/12 Tutto Ciò che Voglio Sky Cinema
13/12 Alex & Me Premium Cinema
14/12 Rudolf – Alla ricerca della felicità Sky Cinema Family
15/12 Oggi è sempre Natale Sky Cinema Christmas
16/12 La Fuga dell'assassino Sky Cinema Uno
17/12 Made in Italy Sky Cinema Uno
17/12 E' Solo l'inizio Sky Cinema Christmas
18/12 All the Devil's Man – Squadra speciale Sky Cinema Uno
19/12 Final Portrait – L'arte di essere amici Sky Cinema Uno
20/12 Maria Maddalena Premium Cinema
20/12 Doppia Colpa Sky Cinema Uno
21/12 Dickens – L'uomo che inventò il Natale Sky Cinema Uno
22/12 Ricomicio da noi Sky Cinema Cult
23/12 Peter Rabbit Sky Cinema Uno
23/12 C'era una volta un Principe Sky Cinema Uno
24/12 The Greatest Showman Sky Cinema Uno
24/12 Leo Da Vinci – missione Monna Lisa Sky Cinema Family
25/12 I Delitti del BarLume – Il battesimo di Ampelio Sky Cinema Uno
26/12 Wonder Sky Cinema Uno
27/12 La Ruota delle Meraviglie Sky Cinema Uno
27/12 Nut Job 2 – Tutto Molto Divertente Sky Cinema Family
27/12 Pure Country – una Canzone nel cuore Premium Cinema
28/12 Red Sparrow Sky Cinema Uno
29/12 Il Sole a Mezzanotte – Midnight Sun Sky Cinema Uno
30/12 The Manifesti a Ebbing Missouri Sky Cinema Uno
31/12 Nelle Pieghe del Tempo Sky Cinema Uno
I Delitti del Barlume, a natale e capodanno arrivano due nuove storie su Sky Cinema