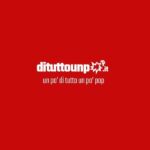 News Serie TV: Jessica Henwick in Iron First di Netflix. Novità per il pilot Hulu When the Street Lights go On e per The Good Wife
La ricerca del cast di Iron First continua, la produzione dell'ultima serie che viene dal mega accordo tra Marvel e Netflix (che comprende Daredevil, Jessica Jones, Luke Cage, Iron First e una miniserie The Defenders) ha annunciato che Jessica Henwick (Game of Thrones) ha firmato per interpretare la protagonista femminile, Colleen Wing, l'alleata di Iron First. Colleen Wing nei fumetti è la figlia di un professore newyorkese di origini cinesi e di una madre di origini giapponesi, e nel fumetto Wing è stata cresciuta dai genitori come una Samurai. Il personaggio non è collegato solo a Iron First, ma anche a Luke Cage. Nel cast di Iron First troviamo Finn Jones che interpreterà il protagonista, Danny Rand che tornerà a New York dopo anni di assenza. Si tratta di un maestro Kung-fu che ha l'abilità di invocare il potere misto di Iron First, e lo utilizzerà per combattere il crimine e altre forze più oscure.
Nuovi ingressi nel pilot Hulu, When the Street Lights go On
Graham Beckel (Aquarius) e Luke Kirby (Rectify) entrano nel cast del pilot Hulu, When the Street Lights Go On, saranno dei personaggi regolari. La serie è un adattamento di una in Black List (ovvero quelle sceneggiature mai portate sul piccolo o grande schermo ma ritenute valide) di Chris Hutton e Eddie O'Keefe, prodotto da Paramount e Anonymous Content. La serie, sul modello di Stand By me, sarà un thriller generazionale ambientato nel 1983 in una piccola città sconvolta dall'omicidio di una studentessa e della sua insegnante. Beckel interpreterà lo sceriffo Hal Hoffman, che tra poco andrà in pensione. Kirby invece sarà Andrew Koch, che fa da consigliere per il giornale scolastico e mentore di Charlie Chambers.
Magan Hilty guest star in The Good Wife
Sul fronte broadcast, arriva la notizia che Megan Hilty, nota per il suo ruolo nella serie musicale di NBC, Smash, sarà guest star di un episodio di The Good Wife. La Hilty interpreterà Holly Westfall, un'imprenditrice e rivale del marito di Diane. La notizia è stata annunciata da Matthew Morrison (che in questo periodo ha un ruolo ricorrente nella serie) che ha postato su Instagram una foto sul set che ritrae se stesso con la Hilty.