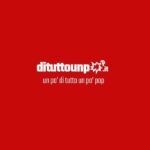 Calendario Serie TV 2018
Le date di partenza delle serie tv negli Stati Uniti (e non solo)
Tv USA Una guida fondamentale per chi segue le serie tv in contemporanea con la data di partenza nel suo paese d'origine. Ecco quando partiranno le nuove serie tv e le nuove stagioni di tutti i canali americani dalla ABC a Netflix, da CBS, FOX, NBC e The CW a HBO, Showtime, USA Network, Spike, Epix e tanti altri canali. Una guida utile per non perdersi nessuna partenza e nessuna novità e restare sempre aggiornate su tutte le date internazionali delle serie tv.
 Qui la guida ai rinnovi e cancellazioni.
Il calendario delle serie tv in Italia

Gli ultimi aggiornamenti:
La prima stagione della serie tv antologica di Bravo Dirty John con Connie Britton e Eric Bana, basata su una storia realmente accaduta, partirà il 25 novembre.
La prima stagione di Deadly Class dal 17 gennaio su Syfy, Star Trek Discovery 2 dal 16 gennaio su CBS All Access
Project Blue Book dall'8 gennaio su History; Nightflyers su Syfy dal 2 dicembre con tutti gli episodi rilasciati in 2 blocchi nel corso della settimana.
Inizierà il 24 gennaio 2019 la seconda stagione di Siren su Freeform, mentre Stan Against Evil il 31 ottobre su IFC
La comedy No Activity 2 sarà interamente caricata il 22 novembre su CBS All Access
My Brilliant Friend – L'amica geniale il 18-19 novembre su HBO (poi così nelle settimane successive ogni domenica-lunedì)
Queen America, la serie con Catherine Zeta-Jones, debutterà su Facebook Watch il 21 novembre. Ecco il video dell'annuncio
Narcos Messico dal 16 novembre su Netflix
Il 7 ottobre sarà l'arrivo del primo dottore donna in Doctor Who su BBC. Annunciati per il 5 ottobre i ritorni di Z Nation e Van Helsing su Syfy
Il 12 ottobre sarà il giorno del rilascio di Titans su DC Universe la piattaforma di streaming DC.
Il 19, 20 e 21 novembre su AMC andrà in onda la miniserie in 6 parti The Little Drummer Girl tratta dal romanzo di John le Carrè con Alexander Skarsgard e Michael Shannon, co-prodotta con BBC e The Ink Factory.
Il 4 novembre è la data scelta per il debutto dei 13 episodi della quarta stagione di Outlander di Starz.
La seconda stagione di Marvel's Runaways sarà rilasciata interamente il 21 dicembre da Hulu, mentre il 12 ottobre arriva Light as a Feather un horror che racconta di un gruppo di ragazze che giocano a "solleva il morto", un'esperienza di levitazione. Atypical 2 dal 7 settembre su Netflix
#MyTurn Claire Underwood (Robin Wright) si prende il trono dell'ultima stagione di House of Cards dopo lo scandalo che ha portato al licenziamento di Kevin Spacey: 2 novembre l'ultima stagione.
Showtime aggiunge 2 episodi a Shameless 9 in partenza il 9 settembre, ma la divide in due parti con la seconda in arrivo il 20 gennaio 2019; Ray Donovan debutta il 28 ottobre, Escape at Dannemora il 18 novembre
GENNAIO 2019
8/01 Project Blue Books History
16/01 Star Trek 2
17/01 Deadly Class Syfy
24/01 Siren 2 Freeform