Palinsesti Premium: tra le serie tv Mr. Robot 2, Shades of Blue, Telenovela, Lucifer, Superstore, e tante altre novità per la stagione 2016/17
Oltre ai tre big in chiaro (Canale 5, Italia 1 e Rete 4) e le reti minori del digitale (qui i palinsesti di La 5, Iris, Italia 2, Mediaset Extra e Top Crime), Mediaset ha anche rilasciato il palinsesti Premium: la pay tv composta da nove canali, con tantissime novità sia per quanto riguarda il cinema che le serie tv, vediamole:
Su premium cinema sono previsti ben 17 titoli in prima assoluta come: Come ti rovino le Vacanze, Matrimonio al Sud, Crimson Peak, Operazione U.N.C.L.E, Steve Jobs, Steve Jobs – Man in the Machine, The Danish Girl, Duri si Diventa, Magic Mike XXL, Tutto può Cambiare, Quo Vado, Belli di Papà, L'attesa, Vacanze ai Caraibi, Il piccolo Principe, The Pills, The 33.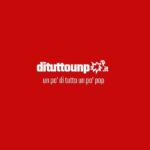 Per quanto riguarda le serie tv invece, ogni canale avrà una sua superstar personale con l'arrivo di quattro serie tv con protagoniste 4 donne molto famose. Parliamo di Shades of Blue (con Jennifer Lopez che arriverà su Premium Crime), Agent X (con Sharon Stone in arrivo su Premium Action), Telenovela (con Eva Longoria su Joy) e The Slap (con Uma Thurman su Premium Stories)
Le novità seriali non finiscono qui perchè quelli appena elencati sono solo quattro dei 17 titoli inediti e in esclusiva:
THE CARMICHAEL SHOW (Joi)
CONTAINMENT (Premium Action)
GAME OF SILENCE (Premium Stories)
SHADES OF BLUE (Premium Crime)
AGENT X (Premium Action)
HEARTBEAT (Premium Stories)
THE SLAP (Premium Stories)
DC'S LEGENDS OF TOMORROW (Premium Action)
LUCIFER (Premium Action)
THE LAST KINGDOM (Premium Action)
TelenovelaHOT & BOTHERED (Joi)
CROWDED (Joi)
ODD MOM OUT (Joi)
RUSH HOUR (Premium Crime)
SUPERSTORE (Joi)
THE DETOUR (Joi)
ANGIE TRIBECA (Joi)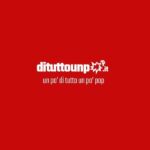 Che si aggiungono alle 21 nuove stagioni di serie già in onda sui canali Premium: Mr Robot 2 (Premium Stories), Blindspot 2 (Premium Crime), Rizzoli & Isles 7 ( Premium Crime), Prety Little Liars 7 (Premium Stories), Royal Pains 8 (Premium Stories), Baby Daddy 5 (Joi), iZombie 2 (Premium Action), Last Man Standing 3-4 (Joi), Law & Order SVU 17-18 (Premium Crime), Mike & Molly 6 (Joi), Motive 4 (Premium Crime), Murder in the First 3 (Premium Crime), New Girl 5 (Joi), Person of Interest 5 (Premium Crime), The 100 3 (Premium Action), The Goldbergs 2-3 (Joi), The Last Ship 3 (Premium Action), Undateable 3 (Joi).