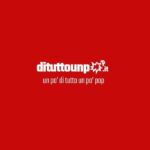 Calendario Serie Tv in Italia 2019
Ecco tutte le date di partenza dei telefilm in Italia su Mediaset, Sky, Netflix, Fox, Rai, Amazon, TIMVISION
Il calendario serie tv in Italia 2019 – La guida aggiornata alle serie tv in arrivo nei prossimi mesi in Italia sui canali in chiaro, pay e sui servizi di streaming come Netflix, Amazon e TIMVISION.
Da Gennaio 2019 a Dicembre 2019 ecco quando arriveranno i nuovi episodi di Grey's Anatomy, Young Sheldon, Le Terrificanti Avventure di Sabrina, Orange is The New Black, The Man in the High Castle, The Good Fight.
Clicca qui per il catalogo Netflix delle serie tv
Clicca qui per il catalogo Amazon Prime Video Italia
Clicca qui per il catalogo delle serie tv su TIMVision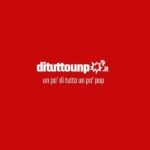 Orange is The New Black 7 dal 26 luglio su Netflix, qui il video.
Mediaset ha annunciato un po' di date di serie tv da qui a dicembre che debutteranno sui suoi canali (e su Infinity quindi). Suits 8B su P.Stories (21/6), Orange is The New Black 7 (agosto), Angie Tribeca 4 (1/9 P. Stories). Roswell New Mexico (P. Action 6/09). Pretty Little Liars: The Perfectionists (P. Stories 3/10), Mr Robot 4 (24 ottobre P. Action, da confermare la data USA non è stata ancora annunciata), Blindspot 4 (16/9 P. Crime), Animal Kingdom 4 (5/9 P. Crime). Pennyworth (8/11 P. Action), AP BIO 2 (21/9 P. Stories), iZombie 5 (7/10 P. Action), The 100 6 (8/10 P. Action), Claws 3 (23/10 P. Stories), Krypton 2 (23/10 P. Action), The Detour 4 (P Stories 2/11). Per quanto riguarda le serie in pausa invece: Superstore 4B torna il 31/8 (P. Stories), The Goldbergs 4B (31 agosto P. Stories). Law & Order 20b (6/9 P. Stories), God Friended Me 1b (9/9 P. Stories). Riverdale 3b (10/9).
The Dark Crystal: Age of Resistance dal 30 agosto su Netflix, basato sul film di Jim Henson del 1982.
La seconda parte della comedy animata Disincanto debutterà il 20 settembre su Netflix. Il 7 giugno su Netflix la terza stagione di 3%
A poco meno di un mese dal debutto americano, previsto per il 10 maggio, arriva dal 3 giugno su Fox la sesta stagione di Agents of SHIELD.
In casa Rai hanno definito i palinsesti per l'estate 2019, ecco alcune sere inedite che andranno in onda: su Rai 2 da domenica 7 luglio arriva il reboot di The CW di Streghe. Dal 1 luglio torna Hawaii Five-0 con la seconda parte della nona stagione. Da martedì 25 giugno arriva la terza stagione di MacGyver preceduta dalla nuova serie CBS Blood & Treasure. Dal 17 giugno in seconda serata andrà in onda la quinta stagione di The Blacklist (prima tv in chiaro, in onda su FoxCrime). Su Rai1 invece da mercoledì 2 luglio andrà in onda il medical drama The Resident, in prima tv in chiaro (già andato in onda su FoxLife).
Dark la seconda stagione dal 21 giugno su Netflix
Arriva il 7 giugno su Netflix (che l'ha salvata dalla cancellazione da parte di ABC) la terza stagione di Designated Survivor. Qui trovate il recap/annuncio rilasciato da Netflix
La miniserie, Chernobyl, co-produzione Sky e HBO, debutterà il 10 giugno su Sky Atlantic, qui tralier e info sulla serie.
Arriva su Netflix in tutto il mondo il 13 giugno Jinn teen drama soprannaturale arabo incentrato su un gruppo di adolescenti la cui vita è stravolta dall'apparizione di una strana figura a Petra.
The Boys dal 26 luglio su Prime Video.
La seconda stagione di Big Little Lies arriva su Sky Atlantic dal 18 giugno con doppio episodio e dal 25 con un episodio a settimana direttamente doppiato (negli USA parte il 9 giugno).
Arriva il 7 giugno su Netflix Tales of The City basata sui romanzi di Armistead Maupin: Mary Ann (Laura Linney) torna a San Francisco e si ricongiunge alla figlia Shawna (Ellen Page) e all'ex marito Brian (Paul Gross), vent'anni dopo averli lasciati per dedicarsi alla propria carriera. In fuga dalla crisi di mezz'età generata dalla sua nuova vita perfetta in Connecticut, Mary Ann torna rapidamente nell'orbita di Anna Madrigal (Olympia Dukakis) e della sua famiglia adottiva, formata da una nuova generazione di giovani queer che vivono al numero 28 di Barbary Lane.
La prima stagione di Netflix, la quarta in totale composta da 10 episodi, di Lucifer arriva su Netflix l'8 maggio.
Come vendere droga online (in fretta) su Netflix dal 31 maggio, teen drama tedesco sulla storia di un ragazzo che per far colpo su una ragazza diventa uno dei più famosi spacciatori d'Europa.
NOS4A2 (Nosferatu) dal 7 giugno su Prime Video (a pochi giorni da AMC negli USA).
Arrivano su TIMVSION a maggio Humans 3 dal 7 maggio e The Good Fight 3 dal 15 maggio. La Casa di Carta 3 su Netflix dal 19 luglio, qui trovi le prime immagini e un teaser. La dark comedy Dead To Me con Christina Applegate verrà rilasciata da Netflix il 3 maggio.
La seconda parte della prima stagione di New Amsterdam torna su Canale 5 ogni domenica dal 5 maggio.
Absentia in chiaro su Rai 4 dal 28 aprile la prima stagione.
La comedy di TBS, Miracle Workers (qui i dettagli sulla serie) con Steve Buscemi e Daniel Radcliff debutterà in Italia su Italia 1 da martedì 2 aprile all'1:00 (dopo le Iene, quindi nella notte tra il 2 e il 3 aprile), speriamo quindi in un rilascio successivo su Infinity o su Mediaset Play. A seguire all'1.35 debutta in chiaro la prima stagione di Trial & Error.
La seconda parte della quinta stagione di Vikings arriva su Rai 4, in prima tv in chiaro dal 2 aprile alle 21.30.
La seconda stagione di Killing Eve arriverà in contemporanea USA (il giorno dopo) su TIMVISION dal 8 aprile con un episodio a settimana (a seguire trovate il trailer in italiano). La serie Netflix di Ryan Murphy The Politician sarà rilasciata il 27 settembre.
1 aprile Z Nation 5 su Netlfix, l'11 sempre su Netflix Black Summer; 911 2B dal 30 aprile su FoxLife.
La serie Catch-22, con George Clooney e Hugh Laurie debutterà in Italia il 21 maggio su Sky Atlantic. Qui trovate le info sulla serie e il trailer in italiano.
No Good Nick su Netflix dal 15 aprile la comedy con Melissa Joan Hart e Sean Astin
When they see us la miniserie di Ava DuVernay di Netflix finora conosciuta come Central Park Five, sarà rilasciata il 31 maggio.
Su Premium Stories dal 14 aprile All American 1, dal 20 aprile God Friended Me e dal 24 aprile Legacies.
La seconda stagione di TheOA debutterà su Netflix il 22 marzo. Qui trama, cast e trailer
Waco dal 23 marzo su Paramount Network (canale 27 ddt), qui i dettagli.
La seconda parte della quinta stagione di Arrested Development debutterà su Netflix il 15 marzo.
Netflix ha annunciato che la comedy con Ricky Gervais, After Life debutterà l'8 marzo. Nella serie, Ricky Gervais veste i panni di Tony, un uomo che aveva una vita perfetta prima della morte improvvisa di sua moglie Lisa. Dopo aver preso in considerazione l'idea di suicidarsi, Tom decide invece di vivere per punire il mondo, dicendo e facendo ciò che gli pare.
L'ottava e ultima stagione de Il Trono di Spade debutta il 15 aprile su Sky Atlantic, alle 3 del mattino in versione originale sottotitolata (replica il 15 aprile alle 21:15). La versione doppiata arriva il 22 aprile.
La comedy antologica di Youtube Premium, Weird City debutterà sul servizio streaming dal 13 febbraio.
Su Sky Atlantic da lunedì 11 marzo la nuova stagione di Strike Back, mentre dal 20 marzo arriva la miniserie con Patrick Demspey La verità sul caso Harry Quebert
Santa Clarita Diet 3 dal 29 marzo su Netflix, la prima stagione della serie animata antologica di David Fincher Love Death & Robots arriva il 15 marzo
Good Omes la serie tratta da Neil Gaiman con David Tennant e Micheal Sheen e Benedict Cumberbatch come voce di satana, arriverà su Prime il 31 maggio.
Rai 4 annuncia "prossimamente" Supernatural 13 e Halt and Catch Fire
A marzo sui canali Fox This is Us riparte su Fox Life il martedì dal 5 con un episodio a settimana, venerdì 8 inizia Modern Family 10 con 2 episodi (seguiti da Single Parents e The Cool Kids) domenica 31 tornano Last Man Standing 7 e Fresh off the Boat 5, inoltre da mercoledì 13 marzo in prima tv Sky su Fox arriva SWAT .
La seconda stagione di The Resident riprende il 5 marzo su FoxLife. The Good Doctor 2 dal 3 febbraio la domenica su Rai 2.
La terza stagione inedita di The Expanse arriverà in Italia su Amazon Prime Video dal 8 febbraio, qui i dettagli.
La prima stagione di Whiskey Cavalier, la nuova serie di ABC, arriverà dal 7 marzo su Premium Crime, in contemporanea USA (27 febbraio).
A febbraio su Netflix arrivano due produzioni Universal Cable come Nightflyers e Dirty John rispettivamente il 1° e il 15 febbraio.