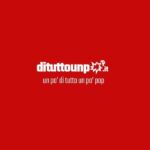 Calendario Serie Tv in Italia 2019
Ecco tutte le date di partenza dei telefilm in Italia su Mediaset, Sky, Netflix, Fox, Rai, Amazon, TIMVISION
Il calendario serie tv in Italia 2019 – La guida aggiornata alle serie tv in arrivo nei prossimi mesi in Italia sui canali in chiaro, pay e sui servizi di streaming come Netflix, Amazon e TIMVISION.
Da Gennaio 2019 a Dicembre 2019 ecco quando arriveranno i nuovi episodi di Grey's Anatomy, Young Sheldon, Le Terrificanti Avventure di Sabrina, Orange is The New Black, The Man in the High Castle, The Good Fight.
Clicca qui per il catalogo Netflix delle serie tv
Clicca qui per il catalogo Amazon Prime Video Italia
Clicca qui per il catalogo delle serie tv su TIMVision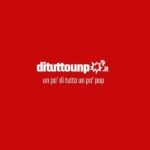 Single Parents 2 e Fresh off the Boat 6 da domenica 1 dicembre alle 21:50 su Fox, su FoxCrime dal 12 dicembre il poliziesco canadese The Murders
Ramy dal 12 dicembre su StarzPlay, una comedy co-creata dal comico emergente Ramy Youssef, che ne è il protagonista, che racconta la storia di un ventenne, americano-egiziano di prima generazione, che sta facendo un viaggio spirituale nel suo quartiere del New Jersey, politicamente diviso. "Ramy" porta sullo schermo una prospettiva nuova ed esplora le sfide comportate dal dover essere in mezzo tra una comunità musulmana che ritiene che la vita sia un test morale e la generazione dei millennials che ritiene che la vita non abbia conseguenze.
Eastsiders 4 (e ultima) 1 dicembre su Netflix, Dolly Parton: le corde del cuore dal 22 novembre.
The Loudest voice (miniserie sul caso molestie del presidente di Fox News) con Russel Crowe e Naomi Watts dal 4 dicembre su Sky Atlantic e Now Tv.
L'ultima stagione di The Big Bang Theory arriva in chiaro su Italia 1 da venerdì 8 novembre alle 15. Dal 16 novembre su Rai 4 in prima tv in chiaro arriva Narcos, serie Netflix che nelle prime due stagioni ha raccontato la storia di Pablo Escobar.
Su StarzPlay arriva The Feed dal 28 novembre.
Arriva a novembre su Sky Atlantic il 5 The Affair, quinta e ultima stagione, altra ultima stagione ma di Divorce dal 13 novembre, dal 22 novembre la seconda di Britannia e dal 25 novembre arriva la sesta e ultima di Silicon Valley. Su Netflix il 28/11 arriva Merry Happy Whatever, il 2/12 Team Kaylie, il 9 dicembre la seconda parte della prima stagione de La Famiglia McKellan, dal 30 dicembre arriva Alexa & Kate 3 e dal 3 gennaio Chiamatemi Anna 3.
Truth Be Told, il thriller di Apple TV+ con Octavia Spencer e Aaron Paul debutterà su Apple TV+ dal 6 dicembre (qui la trama e info).
La serie tv Treadstone (qui la trama), ambientata nell'universo cinematografico di Bourne, verrà rilasciata su Amazon Prime Video in Italia il 10 gennaio.
Dal 20 novembre arriva Stumptown su Fox, accoppiato dalla settimana successiva da Le Regole del delitto perfetto 6; dal 5 novembre la terza stagione di MacGyver in 1a Tv Sky e dal 15 Bull tre su Fox Crime. La miniserie Caterina La Grande dal 1 novembre.
Lost in Space dal 24 dicembre su Netflix (qui il trailer ). Dal 28 novembre Servant di M. Night Shyamalan su Apple Tv+
War of The Worlds, la versione prodotta dai canali europei e internazionali di FOX debutterà su FOX Italia dal 4 novembre.
FOX ha comunicato che la nona stagione di American Horror Story (AHS: 1984) debutterà il 7 novembre e non il 31 ottobre.
La serie inglese di BBC One, Dublin Murders sarà disponibile su Starzplay in Italia dal 10 novembre. La serie racconta di Rob Reilly, un detective, che sarà assegnato a un'indagine per l'omicidio di una bambina fuori Dublino. Insieme alla sua partner, Cassie Maddox, si troverà in mezzo a un nuovo caso di bambini scomparsi.
Apple TV+ arriverà in Italia l'1 novembre, ecco le serie tv disponibili al lancio (qui i dettagli): The Morning Show, See, For All Mankind, Dickinson, Lo scrittore fantasma.
La terza stagione di The Crown con Olivia Colman nei panni della Regina Elisabetta II arriverà su Netflix dal 17 novembre.
Alcune date su Sky Atlantic: la terza e ultima stagione di The Deuce dall'8 ottobre con due episodi. Dal 21 ottobre parte la quinta stagione di Ballers, con due episodi. Dal 21 ottobre dovrebbe andare in onda Watchmen in contemporanea USA, con la diretta notturna in versione originale e sottotitoli, e dalla settimana successiva doppiato in Italiano (attendiamo conferma). Il 30 settembre su Netflix arriva la quarta stagione di Crazy Ex-Girlfirend e dall'11 ottobre la seconda di Insatiable.
Aggiornamento Mediaset Premium (quindi Infinity) Settembre – Dicembre: Animal Kingdom 4 (5/9 P. Crime), Roswell New Mexico (P. Action 6/09), Blindspot 4 (16/9 P. Crime AP BIO 2 (21/9 P. Stories), Pretty Little Liars: The Perfectionists (P. Stories 3/10), Mr Robot 4 (10 ottobre P. Action, da confermare), iZombie 5 (7/10 P. Action), The 100 6 (8/10 P. Action), Claws 3 (23/10 P. Stories), Krypton 2 (23/10 P. Action), The Detour 4 (P Stories 2/11), Strike (adattamento in 7 episodi dei romanzi di Robert Galbraith pseudonimo di JK Rowling) dal 2 dicembre su Premium Crime. Per quanto riguarda le serie in pausa invece: Superstore 4B torna il 31/8 (P. Stories), The Goldbergs 4B (31 agosto P. Stories). Law & Order 20b (6/9 P. Stories), God Friended Me 1b (9/9 P. Stories). Riverdale 3b (10/9).
Ottobre dei canali Fox: Private Eyes 3 (doppio episodio) dal 4 su FoxCrime, Extravergine (due episodi) la comedy italiana con Lodovica Comello dal 9 su Fox e FoxLife, seguita da Empire 6 (doppio episodio) su FoxLife, su Fox dal 15 Magnum PI 2, su FoxCrime dal 17 Little Murders by Agatha Christie 4, il 22 arrivano su FoxLife 911 e The Resident 3, il 28 è il giorno di Grey's Anatomy 16 e This is Us 4 mentre il 31 prima di American Horror Story: 1984 debutta What We Do In the Shadows.
La seconda stagione di Succession dal 9 ottobre su Sky Atlantic. Euphoria arriverà a settembre. Mediaset Premium ha confermato che la quarta e ultima stagione di Mr. Robot andrà in onda in contemporanea dal 15 ottobre su Premium Action. Da oggi 10 settembre su TIMVISION Hackerville una serie di HBO Europe in 6 puntate che racconta le vicende di una rete di hacker in Romania e di un gruppo di investigatori incaricati di rintracciarli. Su Netflix dal 18 ottobre Baby 2. Sempre su Netflix ma dal 26 settembre la quinta stagione di Brooklyn Nine-Nine.
1994 debutterà il 4 ottobre su Sky Atlantic. Qui il trailer. La quinta stagione di Peaky Blinders dal 4 ottobre su Netflix, lo stesso giorno anche la prima stagione di Raising Dion. A poco più di una settimana dal debutto USA, la terza stagione di Mr. Mercedes arriva il 19 settembre su StarzPlay.
Arriva dal 2 e 3 settembre su Canale 5 in prima tv free dopo la messa in onda su Sky Atlantic, La Verità sul Caso Harry Quebert con Patrick Dempsey (qui la recensione)
MacGyver 3 dal 19 settembre in prima tv assoluta su Rai 4, dal 22 arriva l'horror-thriller tedesco Pagan Peak; a ottobre Siren e a novembre Narcos. Il 25 ottobre arriverà su Starzplay la prima stagione di Pennyworth (qui dettagli e trailer in italiano)
La prima stagione del reboot di Streghe è stata anticipata al 26 agosto, dal lunedì al venerdì, su Rai 2 alle 14:00. Solo per il 26 agosto andranno in onda 4 episodi. La versione restaurata in HD di Streghe (la serie originale del 1998) andrà in onda sempre su Rai 2 dal lunedì al venerdì a partire dal 9 settembre.
Criminal, la serie europea con 3 episodi per ciascuna nazione Regno Unito, Spagna, Germania e Spagna, con 12 storie di crimini unici e David Tennant nel cast, arriva il 20 settembre su Netflix.
Dal 4 settembre su National Geographic e su FOX arriva The Hot Zone (qui info sulla serie), la miniserie con Julianna Margulies con due episodi a settimana, per tre settimane. Gli episodi dal terzo in poi dovrebbero andare in onda solo su National Geographic.
Dal 30 agosto su StarzPlay arriva in Italia la miniserie Baptiste, spinoff della serie The Missing incentrata sul poliziotto francese. Dal 1 agosto su Walter Presents (sezione all'interno del servizio streaming Dplay Plus) saranno disponibili la serie belga CODE 37: SEX CRIMES e la quarta stagione di Spiral in versione originale con sottotitoli in italiano.
Secondo antoniogenna dal 7 agosto su Canale 5 The Fix (1a Tv assoluta) in prima serata e Station 19 (1a Tv Free) dalle 23:55; dal 6 agosto Spirito Libero; su Rai 2 da venerdì 6 settembre NCIS Los Angeles 10B + SWAT 2B, da sabato 7 NCIS 16B + FBI 1B
Il 2 agosto su StarzPlay arriva la serie olandese De Dag che racconta di una rapina in banca durante una giornata fredda d'inverno. La particolarità della serie sta nella struttura: negli episodi dispari racconterà la storia attraverso il punto di vista della polizia che stanno negoziando con i rapinatori. Negli episodi pari racconterà la stessa storia ma dal punto di vista dei rapinatori e degli ostaggi.
Romolo + Giuly 2 dal 16 settembre su Fox.
The Walking Dead 10 dal 7 ottobre su Fox
Dal 13 settembre su Netflix la miniserie Unbelievable con Toni Collette e Kaitlyn Dever basata su una storia vera. Al centro una serie di stupri rimasti insoluti e spesso accantonati dalla polizia come inventati.
Dal 6 agosto su Rai 4 How To Get Away With Murder – Le Regole del Delitto Perfetto 4 in prima serata.
Deadly Class disponibile dal 19 luglio su StarzPlay.
City on a Hill dal 3 settembre su Sky Atlantic, qui info e trailer in italiano delle serie.
La terza stagione di Snowfall arriverà su FOX dal 1 agosto con due episodi, dalla settimana successiva invece con un episodio a settimana. Il 30 agosto invece su FoxCrime debutterà la seconda stagione di Harrow. Il 29 agosto debutterà il film conclusivo della serie Deadwood su Sky Atlantic.
Rai 2 ha rimandato Streghe a settembre. Dal 17 luglio Blood & Treasure andrà in onda in seconda serata e al suo posto debutterà la settima e ultima stagione inedita di Elementary. Qui i dettagli. La seconda stagione di Papà a Tempo Pieno da sabato 20 luglio su Rai 2 alle 10:10 (dal quinto episodio).