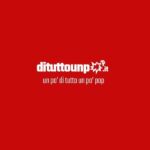 Calendario Serie Tv in Italia 2019
Ecco tutte le date di partenza dei telefilm in Italia su Mediaset, Sky, Netflix, Fox, Rai, Amazon, TIMVISION
Il calendario serie tv in Italia 2019 – La guida aggiornata alle serie tv in arrivo nei prossimi mesi in Italia sui canali in chiaro, pay e sui servizi di streaming come Netflix, Amazon e TIMVISION.
Da Gennaio 2019 a Dicembre 2019 ecco quando arriveranno i nuovi episodi di Grey's Anatomy, Young Sheldon, Le Terrificanti Avventure di Sabrina, Orange is The New Black, The Man in the High Castle, The Good Fight.
Clicca qui per il catalogo Netflix delle serie tv
Clicca qui per il catalogo Amazon Prime Video Italia
Clicca qui per il catalogo delle serie tv su TIMVision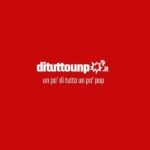 City on a Hill dal 3 settembre su Sky Atlantic, qui info e trailer in italiano delle serie.
La terza stagione di Snowfall arriverà su FOX dal 1 agosto con due episodi, dalla settimana successiva invece con un episodio a settimana. Il 30 agosto invece su FoxCrime debutterà la seconda stagione di Harrow. Il 29 agosto debutterà il film conclusivo della serie Deadwood su Sky Atlantic.
Rai 2 ha rimandato Streghe a settembre. Dal 17 luglio Blood & Treasure andrà in onda in seconda serata e al suo posto debutterà la settima e ultima stagione inedita di Elementary. Qui i dettagli. La seconda stagione di Papà a Tempo Pieno da sabato 20 luglio su Rai 2 alle 10:10 (dal quinto episodio).
Pennyworth arriverà in Italia prossimamente su StarzPlay, che ha acquistato i diritti della serie per l'Europa (Italia inclusa) e America Latina. Mediaset Premium però l'aveva annunciata su Premium Action l'8 novembre, una situazione curiosa, ma evidentemente l'accordo di Staz prevale su quello generale che Warner ha con Mediaset.
La settima e ultima stagione di Veep dal 7 agosto su Sky Atlantic, con due episodi a settimana.
Manifest su Canale 5 dal 3 luglio (con Riviera spostato al giovedì) Chicago PD 5 dal 4 luglio Chicago Med 3 dal 5 luglio su Italia 1 (Chicago Fire nelle settimane successive al martedì) con 3 episodi tutti con 3 episodi in prima serata; Arrow dal 29 giugno su Italia 1 alle 14:35; The Astronaut Wives Club l'unica breve stagione a 4 anni di distanza su La7 dall'8 luglio.
La seconda stagione di Riviera dal 3 luglio il mercoledì su Sky Atlantic. Su Netflix dal 25 luglio Another Life, serie sci-fi su un'astronauta in cerca di vita aliena, dal 2 agosto Dear White People e a settembre Elite 2 (qui gli aggiornamenti Netflix).
La serie di ABC, Grand Hotel prodotta da Eva Longoria, debutterà su FoxLife dal 8 luglio a meno di un mese dal debutto negli Stati Uniti (qui la trama).
Warrior dal 15 luglio su Sky Atlantic. Si tratta della serie voluta da Bruce Lee e diretta da Justin Lin, qui altri dettagli sulla serie.
Mediaset ha annunciato un po' di date di serie tv da qui a dicembre che debutteranno sui suoi canali (e su Infinity quindi). Suits 8B su P.Stories (21/6), Orange is The New Black 7 (agosto), Angie Tribeca 4 (1/9 P. Stories). Roswell New Mexico (P. Action 6/09). Pretty Little Liars: The Perfectionists (P. Stories 3/10), Mr Robot 4 (24 ottobre P. Action, da confermare la data USA non è stata ancora annunciata), Blindspot 4 (16/9 P. Crime), Animal Kingdom 4 (5/9 P. Crime). Pennyworth (8/11 P. Action), AP BIO 2 (21/9 P. Stories), iZombie 5 (7/10 P. Action), The 100 6 (8/10 P. Action), Claws 3 (23/10 P. Stories), Krypton 2 (23/10 P. Action), The Detour 4 (P Stories 2/11). Per quanto riguarda le serie in pausa invece: Superstore 4B torna il 31/8 (P. Stories), The Goldbergs 4B (31 agosto P. Stories). Law & Order 20b (6/9 P. Stories), God Friended Me 1b (9/9 P. Stories). Riverdale 3b (10/9).
The Dark Crystal: Age of Resistance dal 30 agosto su Netflix, basato sul film di Jim Henson del 1982.
La seconda parte della comedy animata Disincanto debutterà il 20 settembre su Netflix. Il 7 giugno su Netflix la terza stagione di 3%
A poco meno di un mese dal debutto americano, previsto per il 10 maggio, arriva dal 3 giugno su Fox la sesta stagione di Agents of SHIELD.
In casa Rai hanno definito i palinsesti per l'estate 2019, ecco alcune sere inedite che andranno in onda: su Rai 2 da domenica 7 luglio arriva il reboot di The CW di Streghe. Dal 1 luglio torna Hawaii Five-0 con la seconda parte della nona stagione. Da martedì 25 giugno arriva la terza stagione di MacGyver preceduta dalla nuova serie CBS Blood & Treasure. Dal 17 giugno in seconda serata andrà in onda la quinta stagione di The Blacklist (prima tv in chiaro, in onda su FoxCrime). Su Rai1 invece da mercoledì 2 luglio andrà in onda il medical drama The Resident, in prima tv in chiaro (già andato in onda su FoxLife).
The Boys dal 26 luglio su Prime Video.
La seconda stagione di Big Little Lies arriva su Sky Atlantic dal 18 giugno con doppio episodio e dal 25 con un episodio a settimana direttamente doppiato (negli USA parte il 9 giugno).